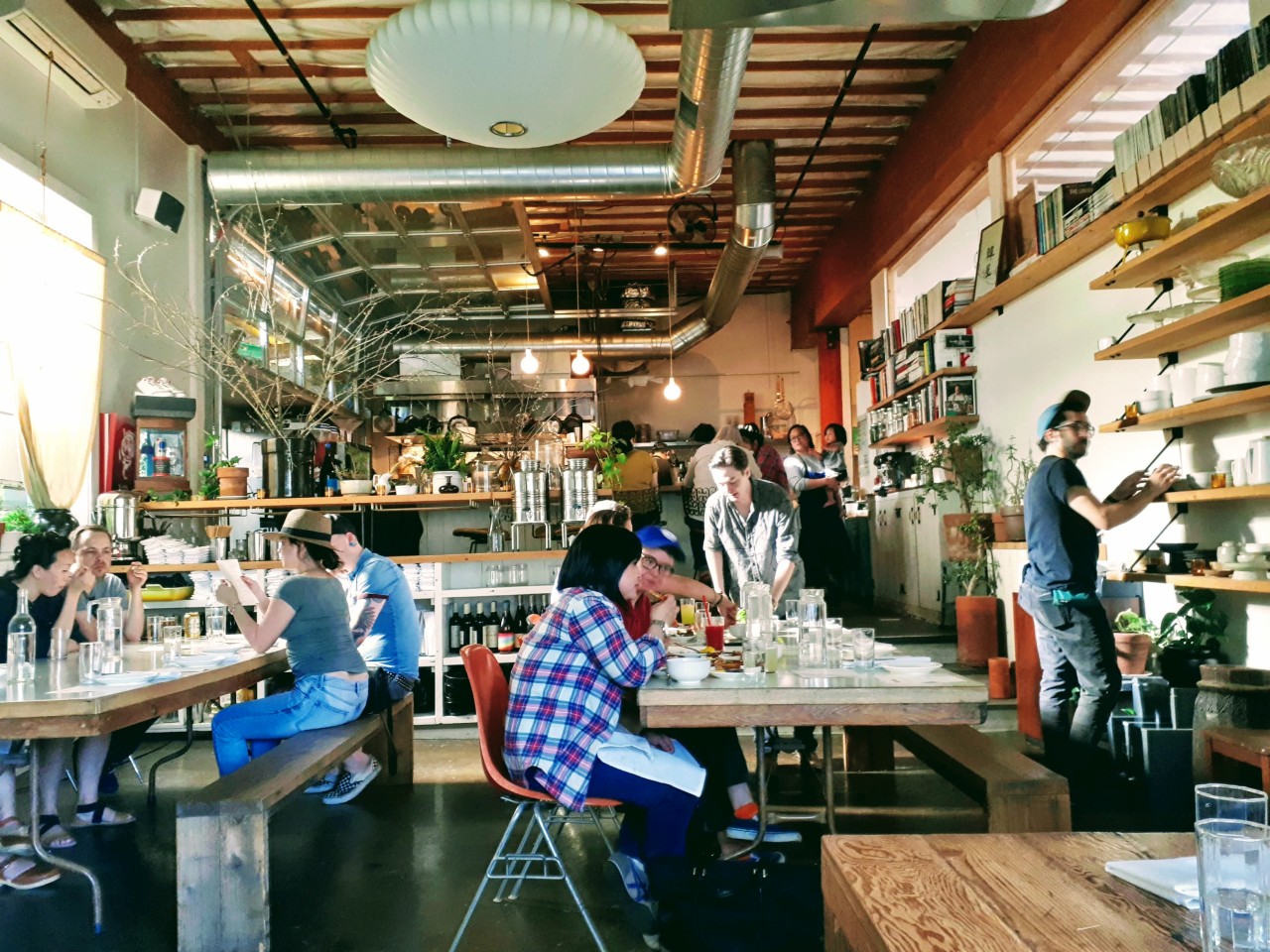 Top Places To Eat in Portland, Oregon – 9 Best Restaurants You Need To Try
Contrary to popular belief, you can really eat well in the United States. We find out about it every time we visit US. Probably nowhere else in the world you can find such a large selection of great restaurants. The variety of cuisines from around the world, as well as mostly gigantic (by European standards) portions, is something we love. If you add a real explosion of flavors and combinations that cannot be found anywhere else, you get a real explosive mixture. This is how we feel when dining in Portland. Below you can find top places to eat in this great city. So whos already hungry? 😉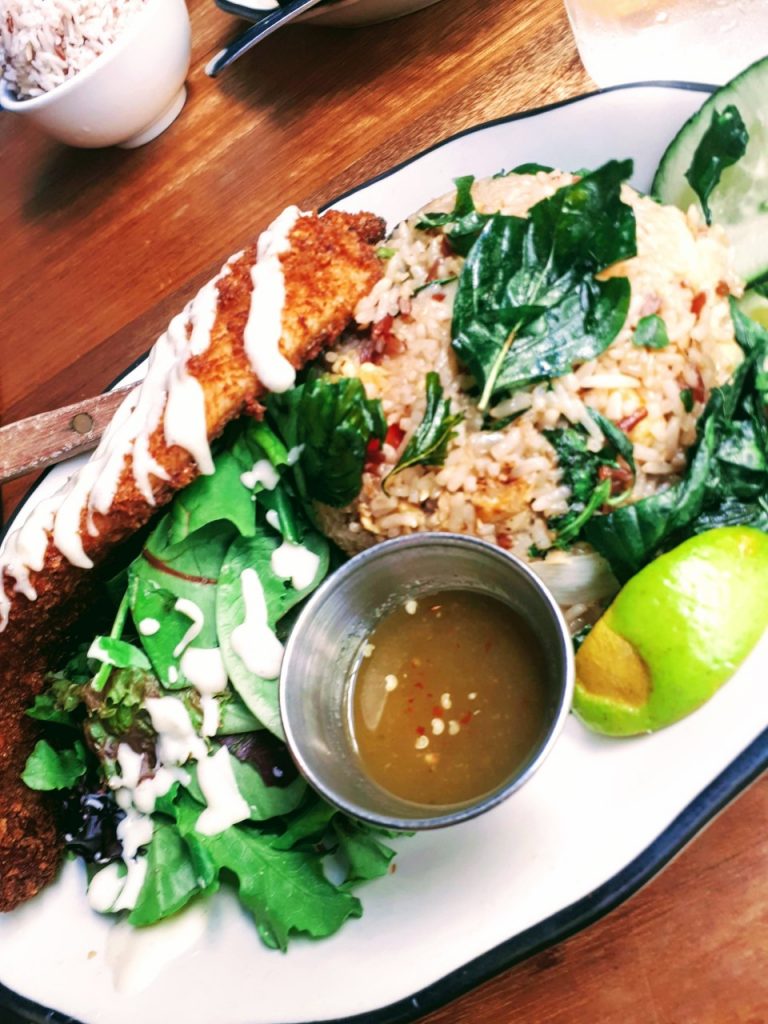 1. Pine State Biscuits
We start the list with an unusual (at least for us) breakfast offer in the form of insanely delicious (and probably extremely fattening) sandwiches served at Pine State Biscuits. Dont let the name fool you - most of the biscuits (if not all) here are… salty. And so, we have a choice of such delicious biscuit sandwiches such as: Reggie (with fried chicken, bacon and cheese sauce), BBQ Biscuit (with smoked, pulled pork and BBQ sauce), or McIsley (with chicken, pickles, mustard and Oregon Wild Flower Honey). All served with an extra fluffy, buttery sponge cake. Prices from eight to several dollars. Fans of vegetarian dishes should also not be disappointed - the iconic Reggie in a version with tofu and vegan sausage, topped with Shitake mushroom sauce, is waiting for them. The description itself sounds insane, dont you think? You must check out here! (Note: sandwiches are so filling that you will certainly not eat anything else until the evening ;)).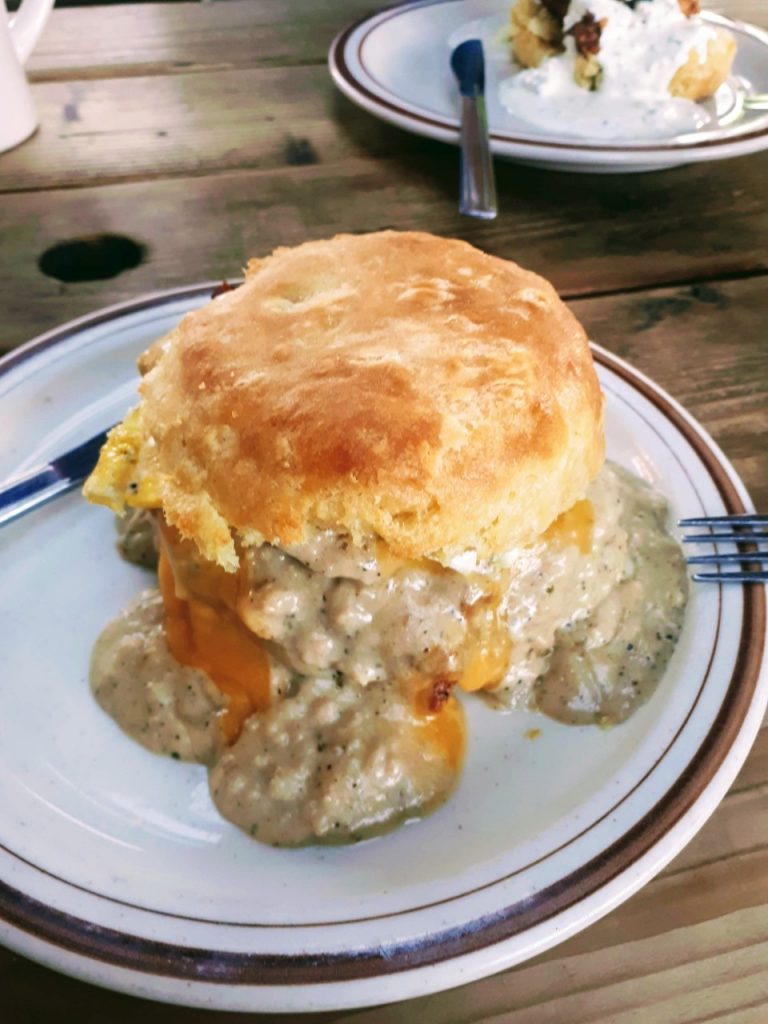 2. Kenny & Zuke's Delicatessen
Another breakfast place that we gladly returned to during our stay in Portland and which we recommend to you is Kenny & Zukes Delicatessen. This place prides itself primarily on delicious bagels and homemade pastrami. We can choose from several types of bread which are served separately (in the form of sandwiches with hummus, avocado, or pastrami), or in breakfast sets (along with eggs and fried potatoes). Prices from a few to several dollars. It;s really worth a visit!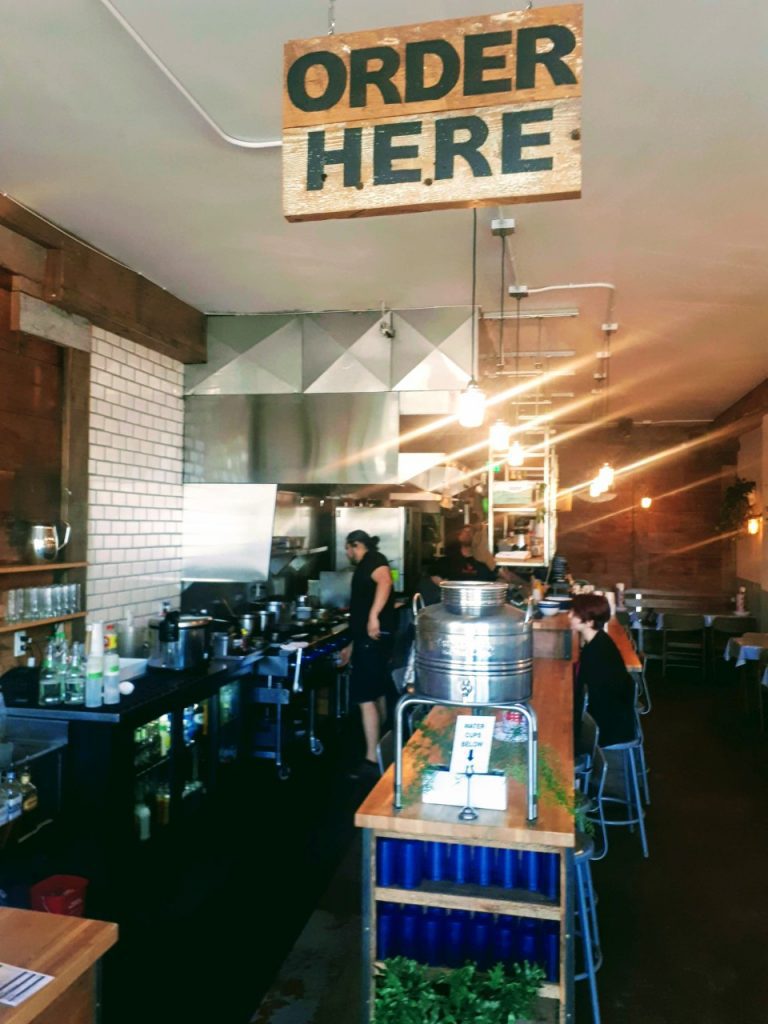 3. Han Oak
Without a doubt, one of our greatest discoveries during our trip to Oregon was the Han Oak restaurant, serving delicious Korean cuisine. Its a shame to admit, but so far we treated Korean food rather neglectfully. It has never been number one on our list, and here is such a surprise! In order to fall in love with Korean food we had to travel half the world. But let me tell you, it was worth it. In fact, we liked everything about this place. From delicious, original food to nonchalant decor and location, somewhere behind a hidden gate in a garden in the middle of the city. You want to come back to such places! There are many Asian delicacies to choose from. We were tempted by the tasting menu in the form of mandu dumplings with beef and pork filling, spicy pieces of Korean-style chicken and crispy asparagus. All the dishes were absolutely insane! You must check out here!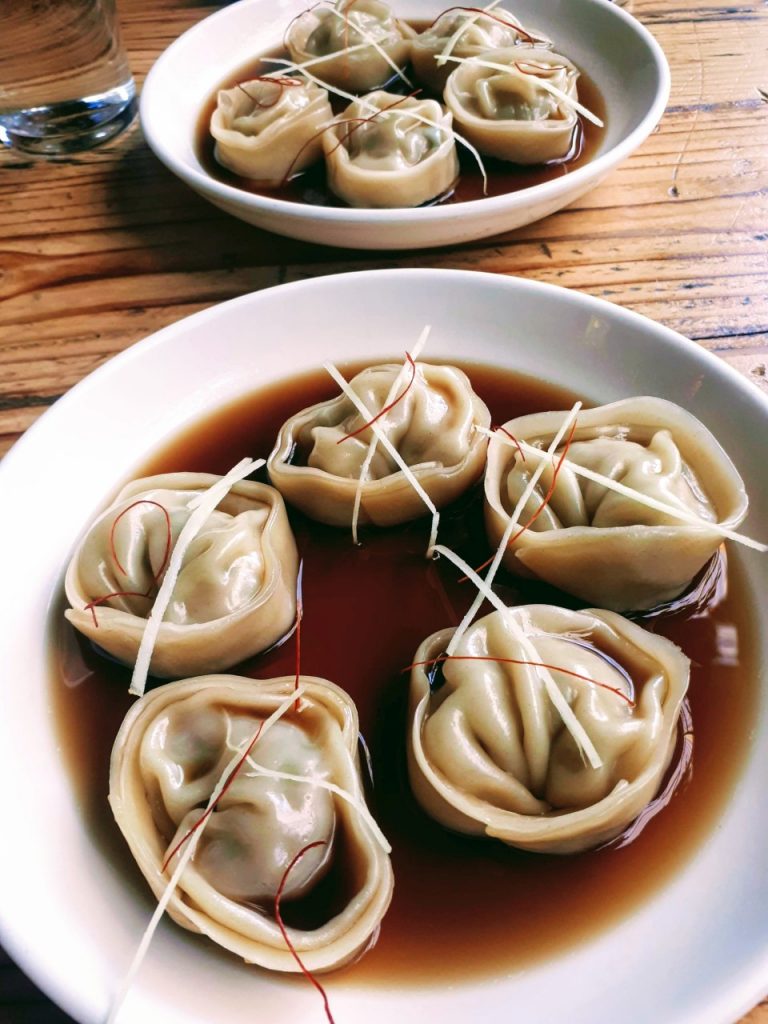 4. Hat Yai
Another place you must visit in Portland without a doubt is Hat Yai. This restaurant, named after a city in southern Thailand, is inspired by authentic street food and offers the best fried chicken in the city. In addition, Thai roti and homemade curry are prepared here every day. We like such unusual combinations! We can choose from various parts of the chicken (crispy on the outside and juicy inside) - Hat Yai Fried Chicken - served with rice (sticky or jasmine), or a set in the Malay style with roti and aromatic curry. Prices range from a few (for a starter) to twenty-five dollars (a set for two). And if you get bored of fried chicken, you can always order other dishes straight from Southeast Asia. We definitely recommend this place!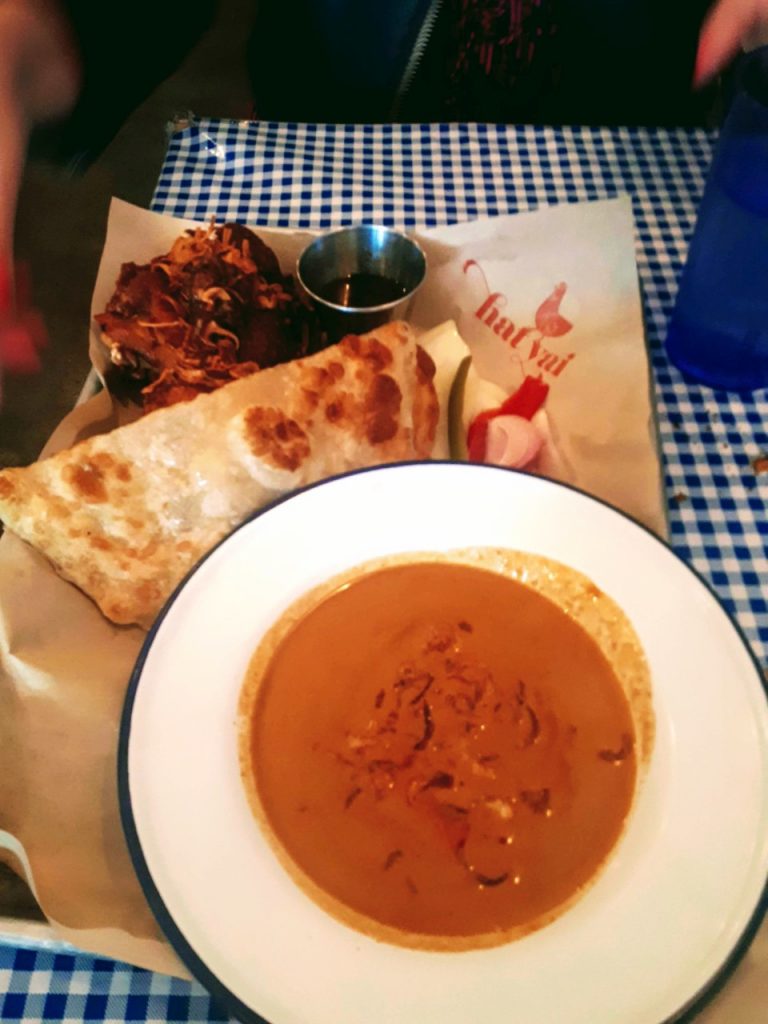 5. Lúc Lác
Fans of Asian cuisine should also visit the Vietnamese restaurant Lúc Lác, located in the city center. This place won the award in the Best Pho category for a reason - the pho soup served here is a real heaven in your mouth. You can choose from several options of this popular dish - with beef, chicken and tofu. The intense beef broth served with fresh rice noodles, Thai basil, lime and jalapeno is simply delicious! In addition to Vietnamese soups, the restaurant also serves many other interesting Asian dishes, including the chefs specialty in the form of beef tenderloin straight from the wok. The menu also includes a range of fancy cocktails. The perfect place for an evening out with friends. Just remember to book a table in advance!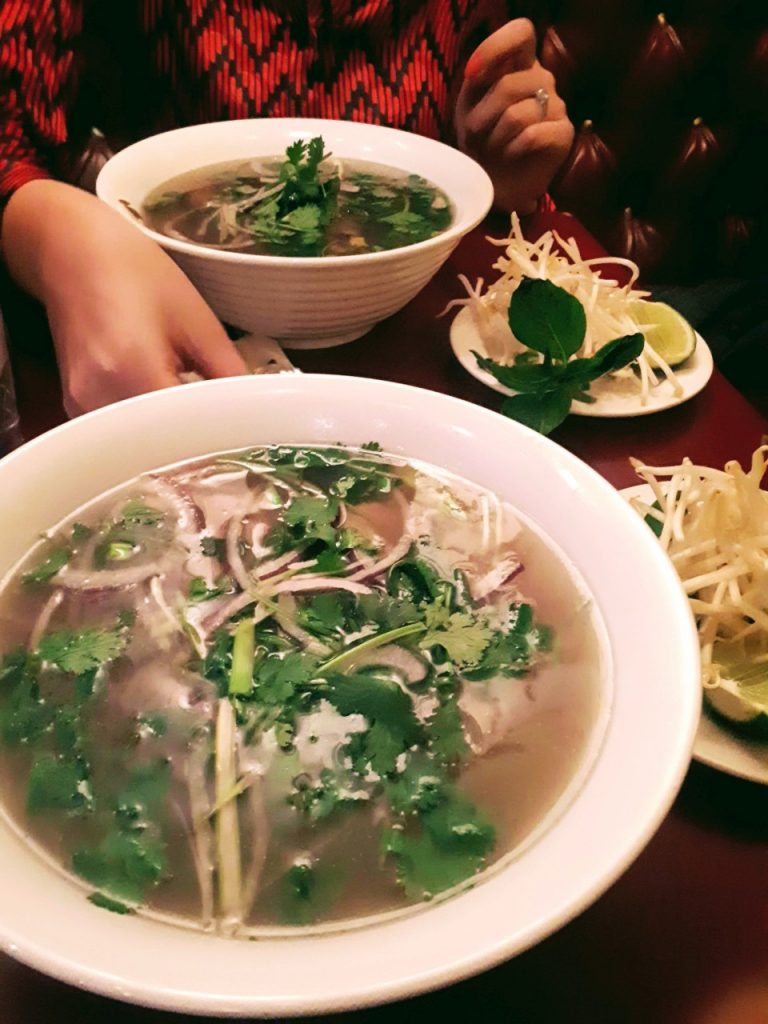 6. Mayas Taqueria
We learned about the fact that you can eat tasty and relatively inexpensive Mexican food in the US during our last visit to California. However, we did not expect that in neighboring Oregon we would also find such gems! And yet. So if you get bored of dining in Asian or typically American pubs, be sure to stop by for a casual lunch (or dinner) at Mayas Taqueria. We guarantee that after crossing the threshold of the restaurant, you will teleport straight to colorful Mexico 😉 The menu includes reliable classics of Latin American cuisine: tacos, enchiladas and of course our favorite burritos. Everything is served with different types of meat at quite affordable prices (from a few to several dollars). Add to this several types of salsa, colorful lemonades and we do not need anything else to be happy 😉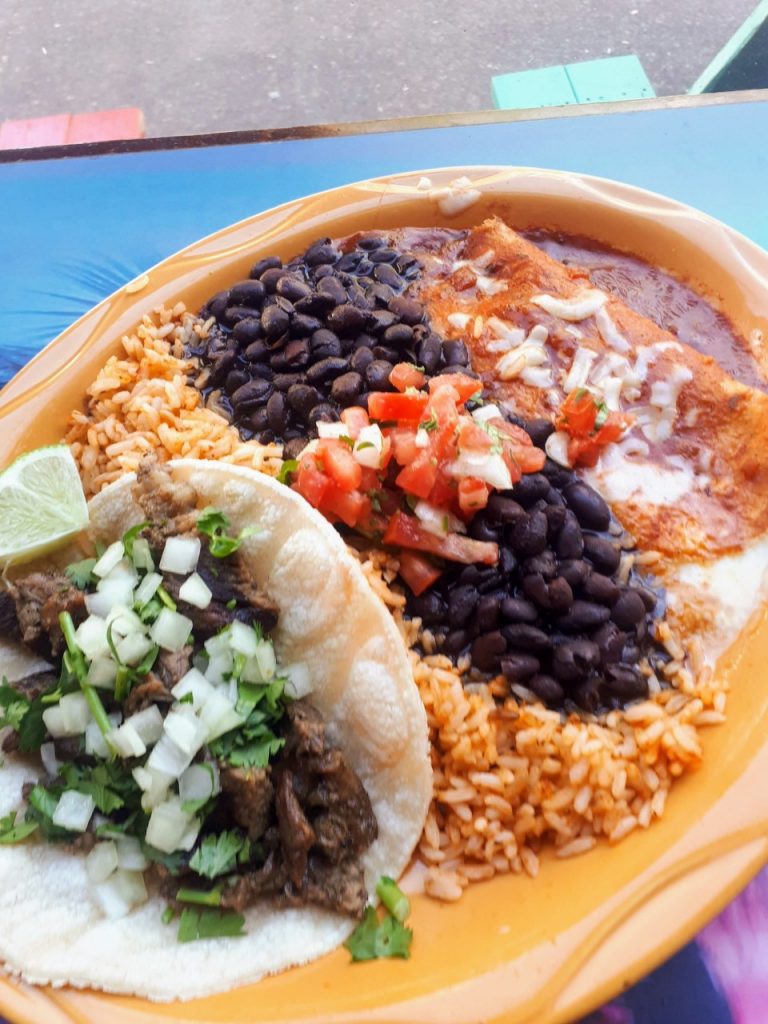 7. Grassa
Lovers of classic Italian flavors intertwined with American cuisine should definitely go to Grassa. Homemade pasta (in various forms) and gigantic portions are the main advantages of this place. You have many types of dishes to choose from, all fresh and seasonal. You can try here for example carbonara with Italian pancetta, classic Mac & Cheese with bacon, jalapeno and red onion, Texas stroganoff variation, and ravioli with ricotta, mozzarella and pepperoni. Does it all sound great? You can come here without reservation.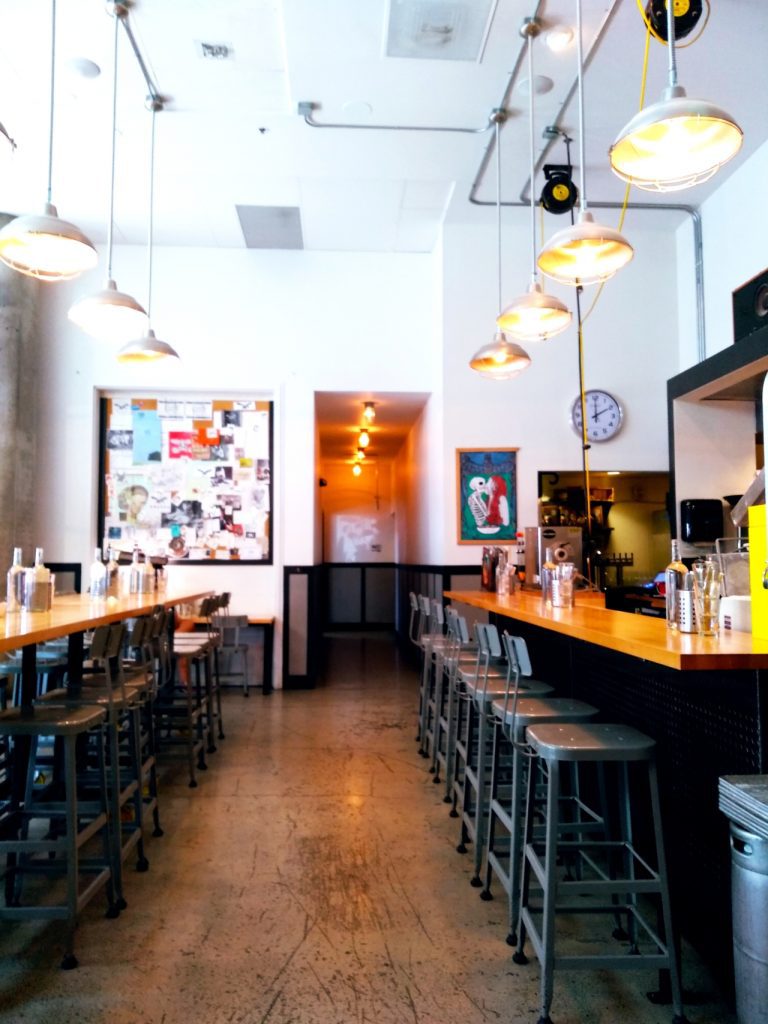 8. Blue Star Donuts
If, like us, you feel that no meal would be complete without dessert, then you should go to Blue Star Donuts. As the name suggests, you will find there sweet (and not only) delicious in the form of traditional American donuts. We have not seen such a large and interesting selection of donuts in our life, really! In our opinion, in terms of taste, this place definitely wins with another famous in the city donut shop, which is always impossible to get to, because there are huge (disproportionate to the quality) queues (were talking about Voodoo Donut, of course). We have come back to Blue Star Donuts many times and I think every donut tasted by us is a real heaven. Our favorite flavors are: Cointreau Crème Brûlée - a brioche filled with a thick vanilla cream with a crispy shell, served with a pipette (!) with an orange liqueur for self-injection, Real Maple Bacon - a donut with a glaze of maple syrup and bacon (a sweet-and-salty combination never seen anywhere else) ) and Blueberry Bourbon Basil - a donut with blueberries, fresh basil and local bourbon. I am curious what will be your favorite flavor? 😉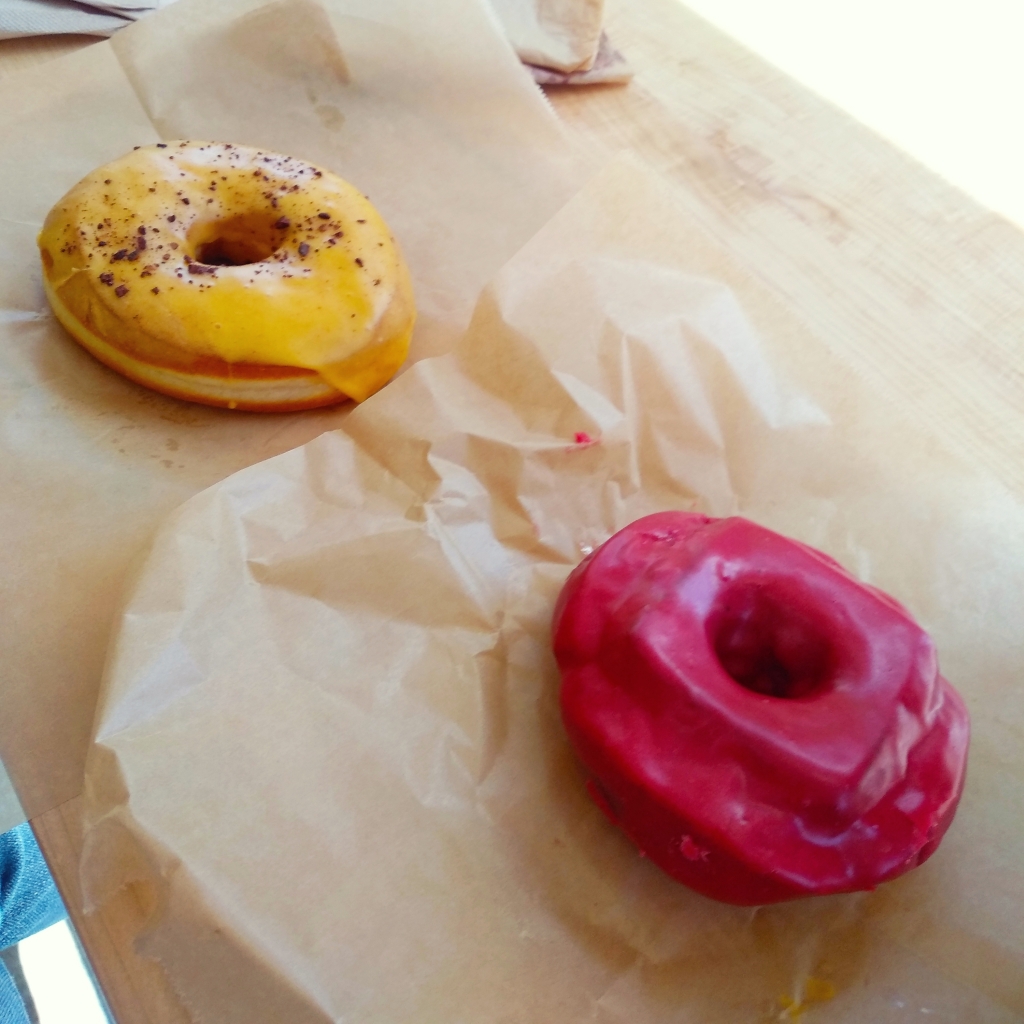 9. Saint Cupcake
Last place (which does not mean worst) on our list is taken by another great pastry shop - Saint Cupcake. The cupcakes served here not only look beautiful but also taste really great. Just like Blue Star Donuts, we have a lot of different types of cupcakes to choose from, including chocolate with vanilla cheese icing, or caramel cream and sea salt sprinkles, vegan, vanilla with pieces of toffee and roasted coconut and many others. All depending on size, ranging from $ 1.75 to $ 3.55 apiece. A must-visit place for lovers of sweetness!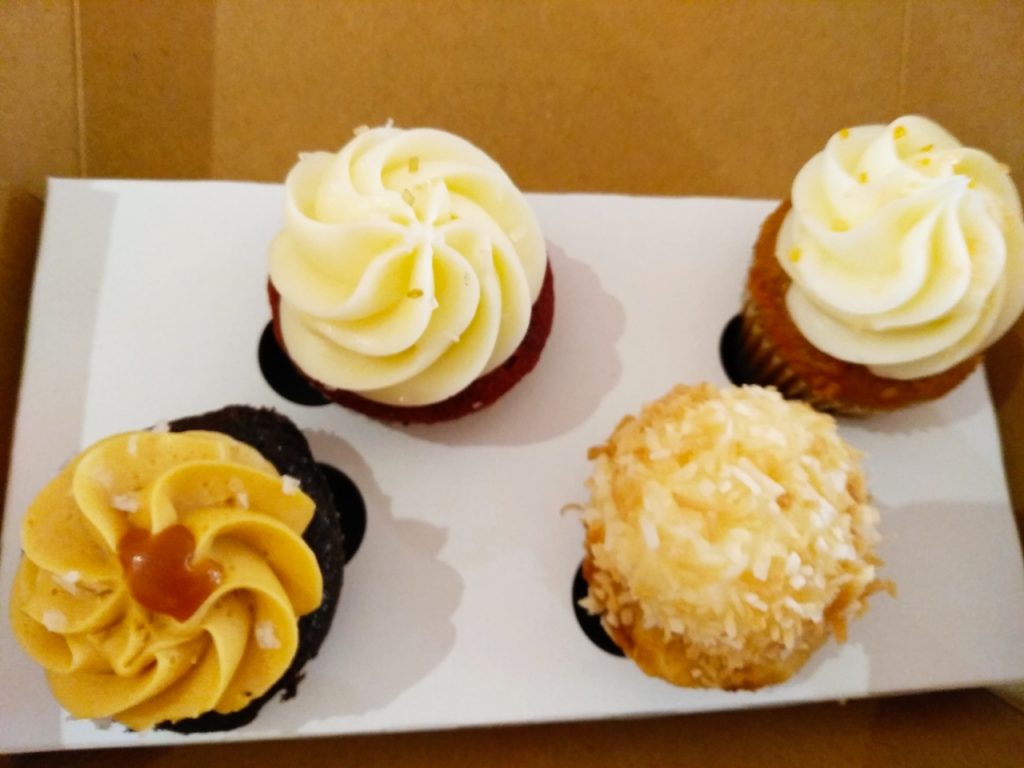 Pin it for later!