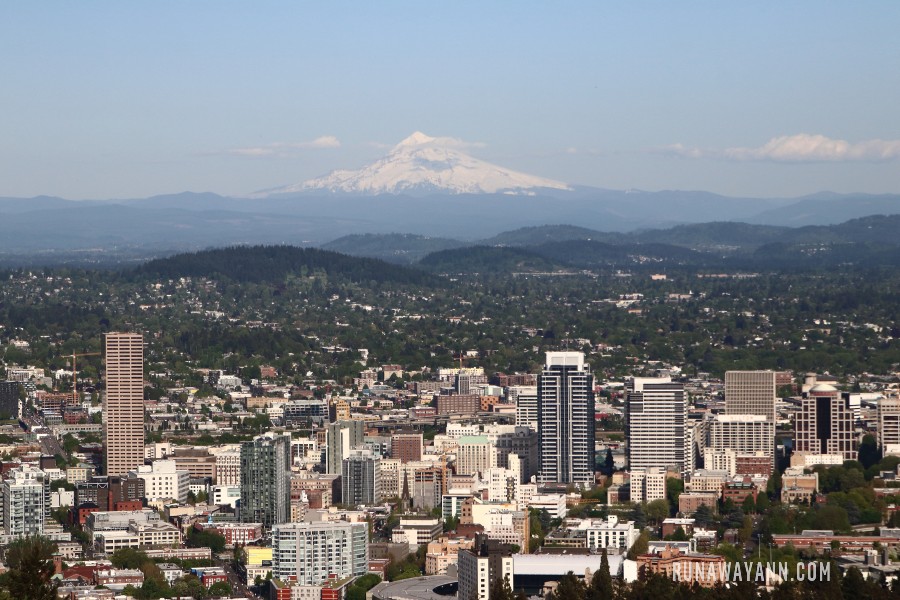 The Most Interesting Attractions In Portland, Oregon – 9 Must-See Places
No trip to Oregon can be without a visit to the most interesting city in the region, namely Portland. Portland is a unique city that attracts individualists from all over the world with its energy. There is a reason why the unofficial motto of the residents is the Keep Portland Weird slogan on the walls of one of the buildings. It is said to be one of the most eccentric and weirdest cities in the US. Those of you who have watched the Portlandia series surely know what it is about 😉 It is impossible to get bored in this city, as evidenced by the number of interesting places that must be seen. Below are some must-see places in and around Portland, but trust me, there are actually many more (there are so many noteworthy restaurants that I decided to wrote about them in a separate post). Who knows, maybe youll get inspired for your next trip? 😉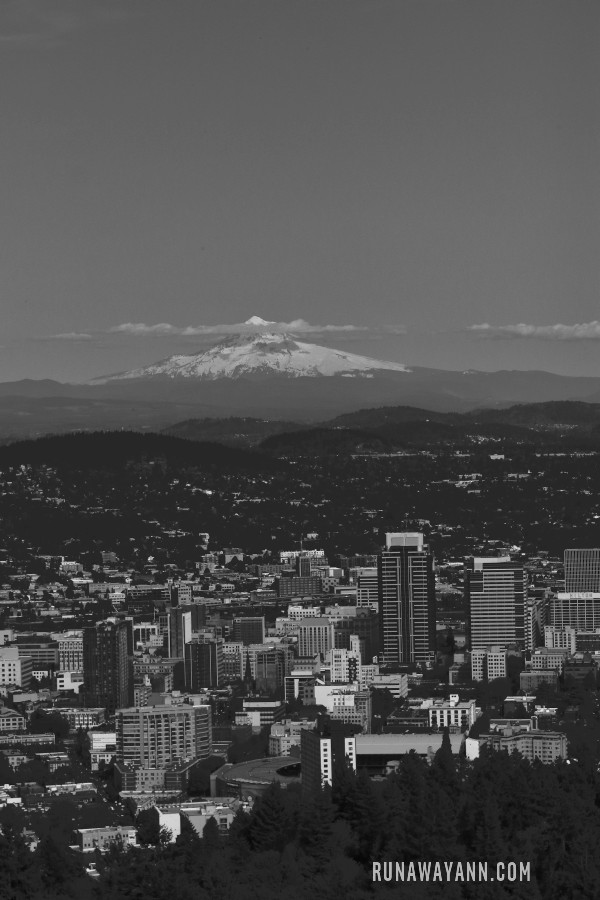 1. Multnomah Falls
We start our list with a real treat for wildlife lovers, namely the picturesque Multnomah Falls. Whoever has been following our blog from the beginning knows that I am completely unlucky with this type of attractions so what was my surprise when it turned out to be completely different this time! (probably the right time of the year also contributed to this as well - I visited the waterfall in May). I am not surprised at all that it is one of the most visited and photographed natural sites in the entire state. The waterfall is located in the Columbia River Gorge and consists of two parts with a total height of about 189 meters (the upper part can be admired from the historic Benson Bridge). It takes half an hour from Portland to get to it. A must-see during any visit to Oregon!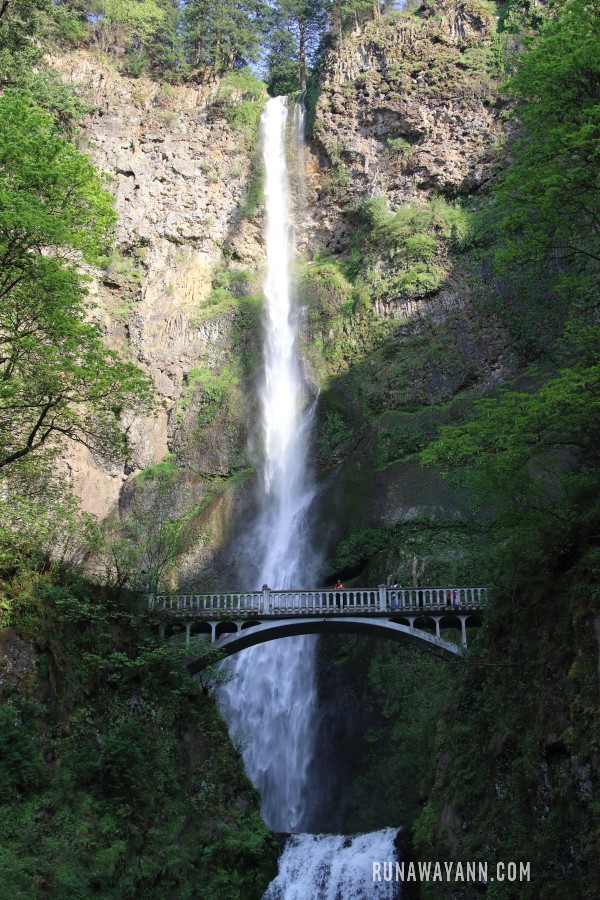 More information on visiting Multnomah Falls can be found on the website.
2. Vista House
Another must-see place (even on the way to Multnomah Falls) is one of the most beautiful vantage points in the area - Vista House. Vista House was built in 1917 on the historic Columbia River and, as you might guess, offers wonderful views of the Columbia River Canyon. In my opinion, this place looks especially magical during sunset. You have to find out for yourself!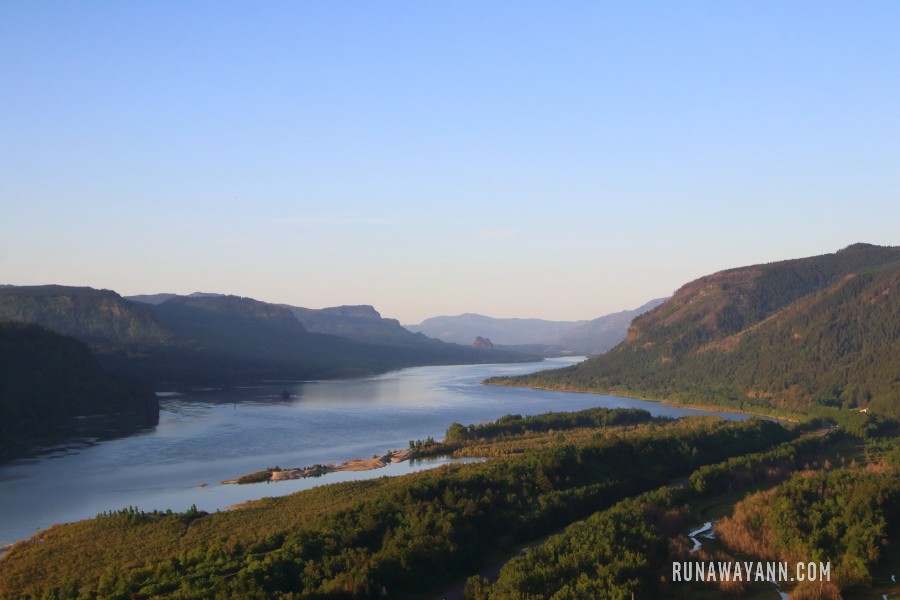 3. Pittock Mansion
The beautiful panorama of the City of Roses, as Portland is often called (due to the climate here ideal for growing these flowers), can also be admired from the historic Pittock Mansion located above the city in the West Hills. The imposing 46-room Renaissance mansion once housed one of the local publishers, is now open to the public. However, I must admit that it is not the building but the panoramic view of the city center stretching from its garden that makes the greatest impression on me. The perfect place for a romantic picnic for two 😉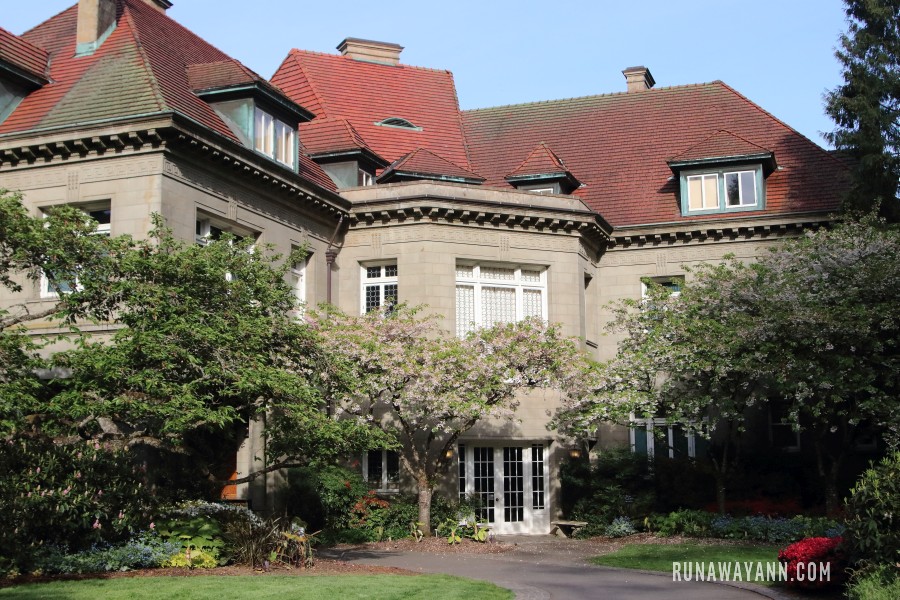 4. Portland Japanese Garden
Undoubtedly, no visit to Portland would be complete without a visit to one of the citys main attractions, namely the Portland Japanese Garden. It is not without reason that this place was hailed by the Japanese ambassador as the most beautiful and authentic Japanese garden in the whole world (apart from Japan, of course). Situated on a hill in the iconic Washington Park, this place is a true oasis where residents and tourists alike eagerly escape from the hustle and bustle of the city. The park is divided into eight separate gardens, each of which is unique and has something else to offer. And so, in an area of approximately 5 hectares, you can find an authentic Japanese tea house, stylish bridges and pavilions, picturesque waterfalls and streams, beautiful shrubs and cherries, and also (or above all) a spectacular view of Mount Hood. You absolutely have to go here!
Being in the Japanese Garden, it is also worth taking a walk to the nearby rose garden (International Rose Test Garden), which boasts over 10,000 rose bushes in about 650 varieties. It is best to plan the visit during the period of the greatest flowering of roses which is in June, otherwise (just like me) you may be a bit disappointed 😉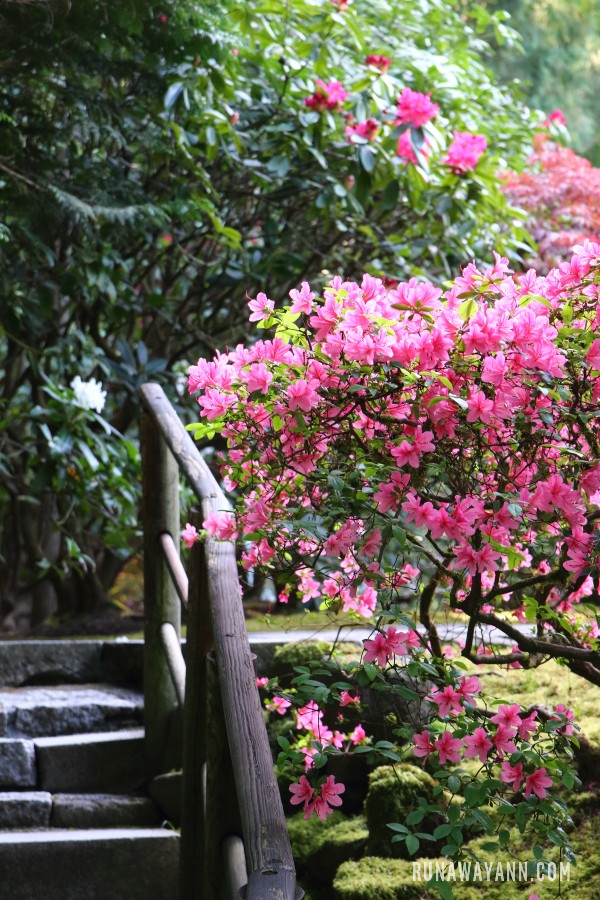 Admission to the Japanese garden is paid. More information about the garden, as well as the current price list, can be found here.
5. Tom McCall Waterfront Park
Another place worth seeing in the largest city of Oregon is Tom McCall Waterfront Park stretching along the Willamette River. Interestingly, this place used to be a multi-lane highway, only later it was transformed into a large park (now occupying almost 15 ha!), which quickly turned into a favorite place for walks for residents. The park is definitely the most beautiful in spring when 100 ornamental cherries planted here to celebrate American-Japanese history bloom there. Fans of arts and crafts should go to the park on Saturday because then the largest and longest-running outdoor market in the United States - Portland Saturday Market - is held here. Unfortunately, I did not have the opportunity to find out about it but I will certainly make up for it one day 😉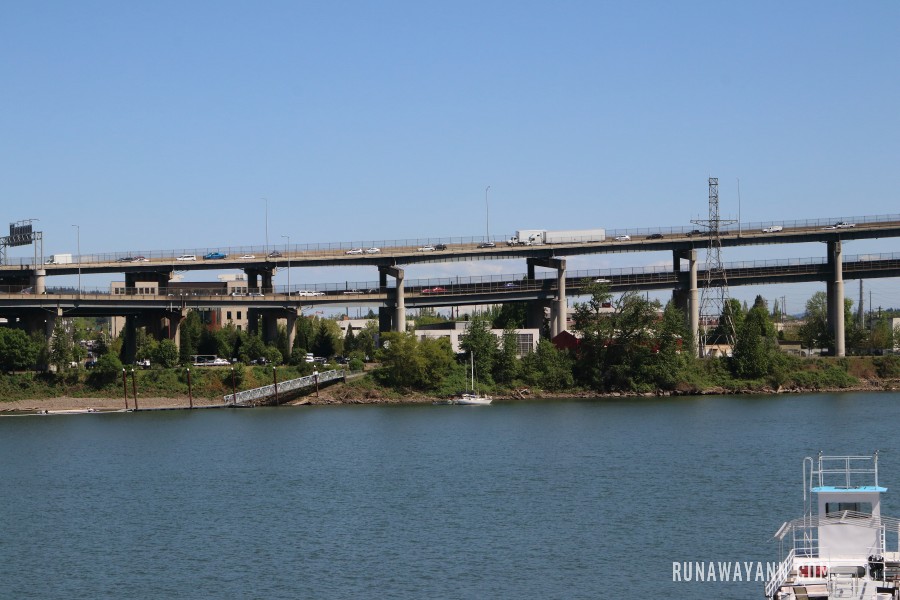 6. Lan Su Chinese Garden
If someone does not have enough parks and gardens yet, he can also go to the Chinese district where there is a charming Lan Su Chinese Garden, whose name freely translates to Garden of Awakened Orchids. Unfortunately, a fee is charged for admission to the garden, as to the Japanese Garden, although it is much smaller than its Japanese rival. Nevertheless, fans of Asian climates will certainly not be disappointed. The place was built by Chinese artisans from the sister city of Suzhou and is said to be one of the most authentic Chinese gardens (except China, of course). Well, unfortunately I havent been to the Middle Kingdom yet, so its hard for me to express my opinion on this. Certainly, however, a walk and tea consumed in such an atmospheric garden is a nice escape from the city. Anyway, see for yourself 😉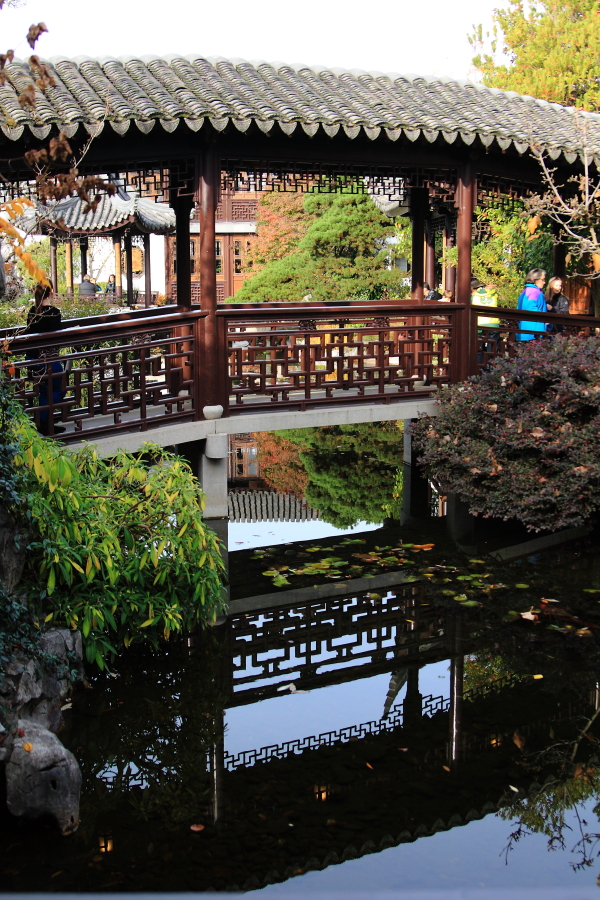 You can find more information about the Chinese garden here.
7. Portland Art Museum
Like other large American cities, Portland can also boast of a great museum (the oldest in the Pacific Northwest) - the Portland Art Museum (not to be confused with the Portland Museum of Art which is located in Maine 😉 ). The museums collection includes over 50,000 interesting exhibits, so its no wonder that it enjoys global recognition. In addition to the permanent collection, this place is also known for interesting and ambitious special exhibitions, and these are the main things that attract our attention. Its definitely a must-see for any art lovers!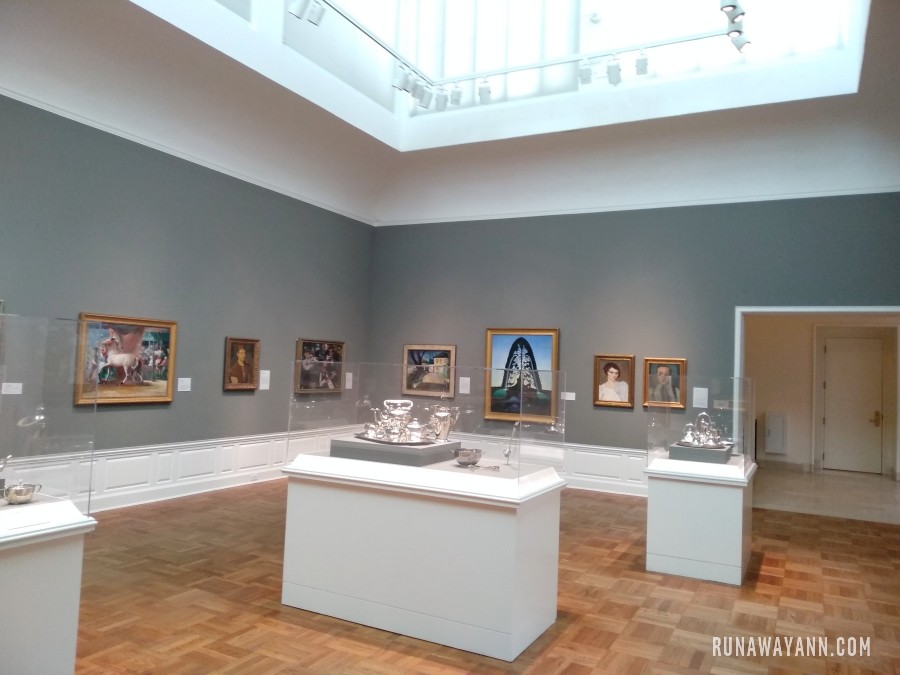 More information about the museum and current exhibitions can be found here.
8. Powell's City of Books
Lovers of good reading should definitely visit Powells City of Books located between W. Burnside and NW Couch Street, which is said to be the largest of its kind in the world, occupying over six thousand square meters! The bookstore has nearly a million (!) items in its stationary offer, including both new and used books. We have to admit that some of the titles are quite a nuisance for us to this day 😉 After all, Portland is also sometimes called the American capital of weirdness;)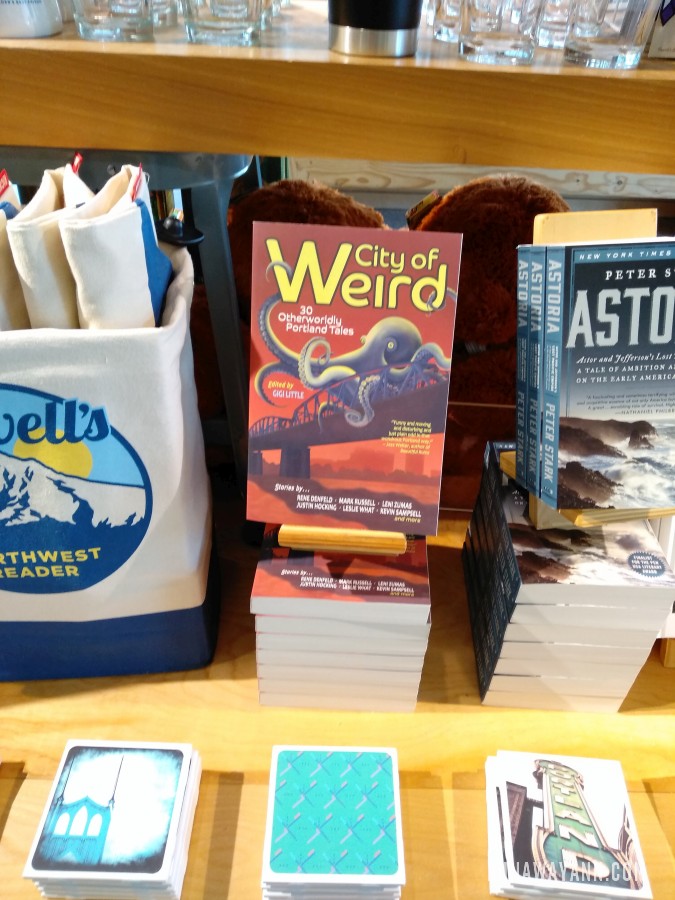 9. Portland Aerial Tram
If you get bored of visiting Portland on foot, you always have the sky-high option, namely admiring the panorama of the city from the Portland Aerial Tram (OHSU Tram). We highly recommend this option because for the price of a few dollars, you can soar above the skyscrapers and see the city from a completely different perspective! The cable car route takes you from South Waterfront to the hilltop campus of Oregon Health & Science University (OHSU). Even though the ride takes only a few minutes (about 1000 meters to cover), it is definitely worth it. With good visibility from above, you can clearly see two proudly rising stratovolcanoes - Mount Hood and Mount St. Helens. A must-see for lovers of beautiful views!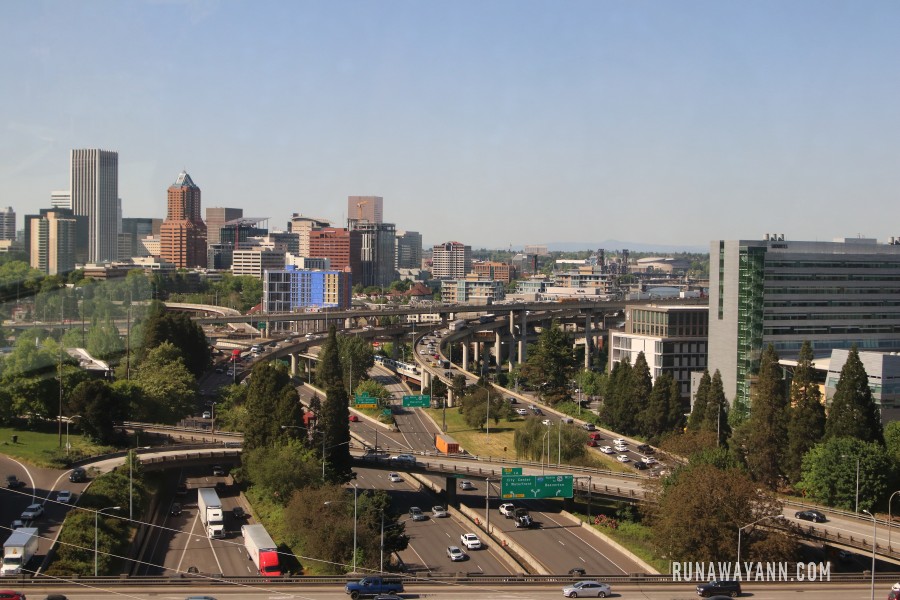 To sum up
Portland is a truly unique city with lots of interesting attractions. You will find here both great museums, unspoiled nature and atmospheric parks. One thing is for sure - whatever you choose, you will surely be satisfied. It is said that you come to Portland to be yourself. And I have to admit that there is something to it.
What places do you recommend in and around Portland? Be sure to let me know below!
Pin it for later!