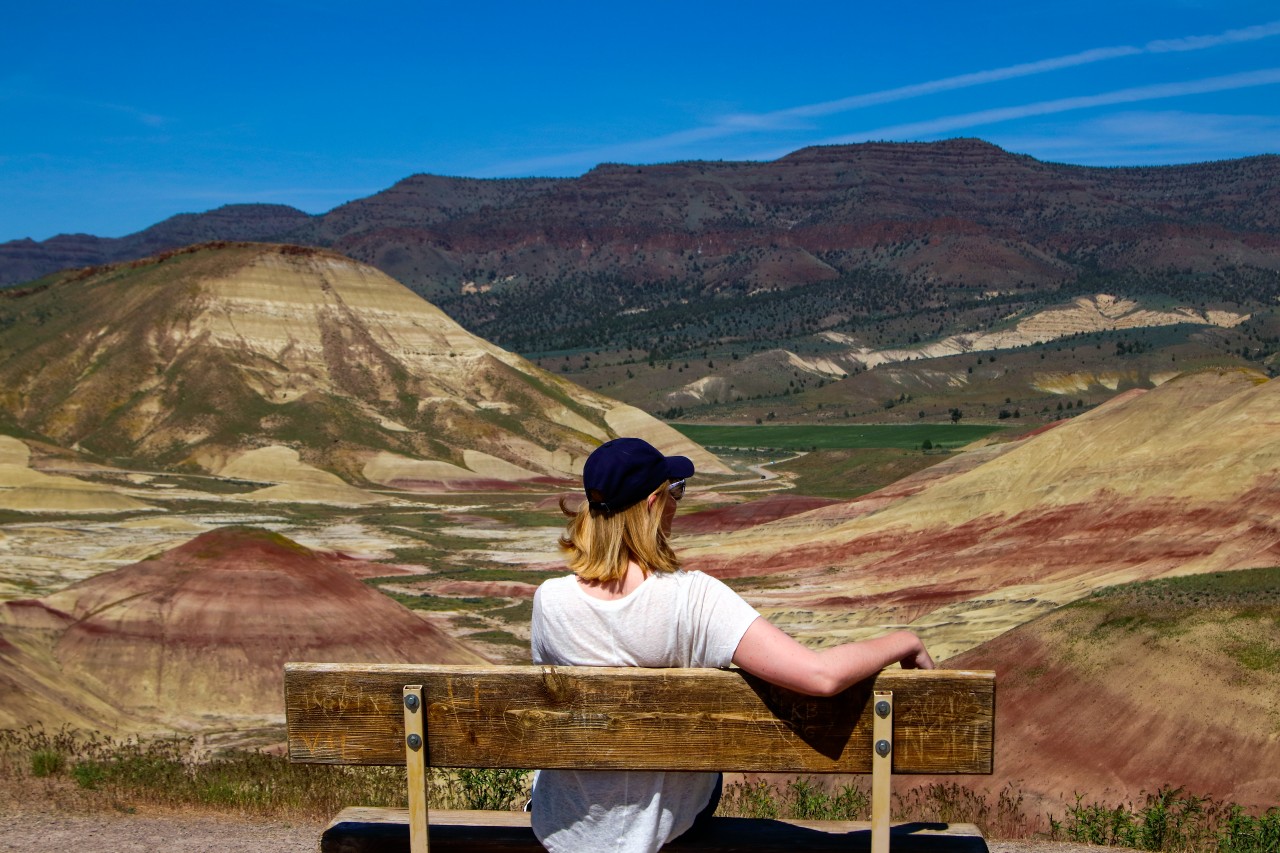 Painted Hills And Trillium Lake – Explore Oregon's Natural Wonders – One Day Trip From Portland
If you are going to Oregon, you must go to one of the seven wonders of the region, namely Painted Hills. Famous for their amazing colors and wonderful patterns, these hills are definitely a must-see for lovers of beautiful landscapes. I must admit that they made a great impression on me personally. Below you will find an idea for one day trip from Portland, during which you will see not only the Painted Hills, but also the interesting rock formations of Claro Unit and the picturesque Trillium Lake with the Mount Hood volcano towering over it. A day trip is the perfect way to discover the regions charms for those who dont have much time. I hope you find this information useful and help you plan your trip!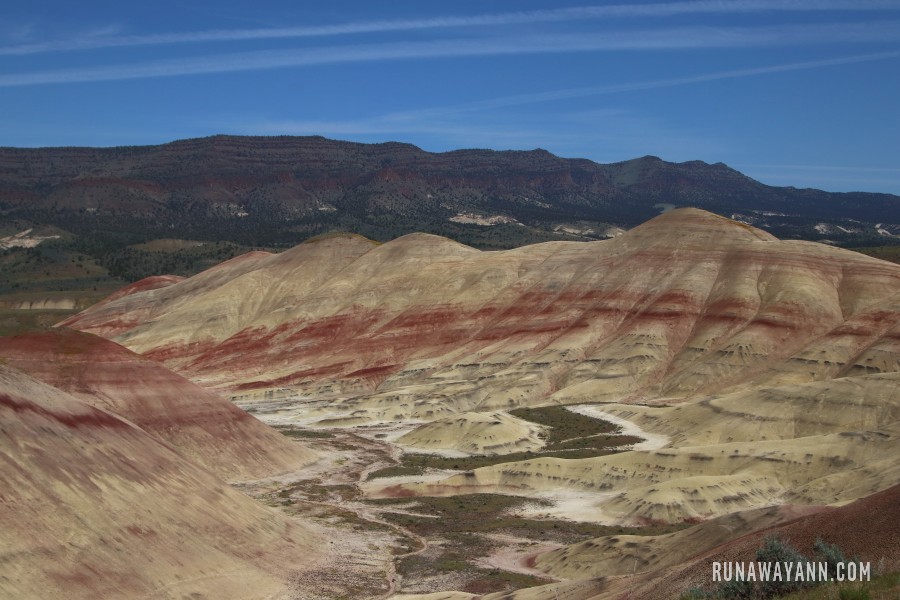 A trip route
Clarno Unit
Start your trip from Portland, which is a great base when traveling in Oregon. Part of the route follows the scenic Journey Through Time Scenic Byway, one of Oregons many beautiful routes. If you have enough time, you can also stop for a while at Shaniko, the best-preserved ghost town in the entire state. If not, go straight to the picturesque Clarno Unit rock formations, some 30 kilometers from Fossil.
Together with Painted Hills and Sheep Rock, Clarno Unit formations form the National Monument of John Day Fossil Beds. There are three short trails and a picnic area for visitors. This place dates back millions of years and is known mainly for numerous fossils of various species of plants and animals from the time when the area was wet and covered with vegetation, in contrast to the desert conditions prevailing here today. An additional advantage is the fact that due to its secluded location and small area, this place is the least visited of all other attractions. Thanks to this, there is a good chance that when you arrive, you will have it almost exclusively!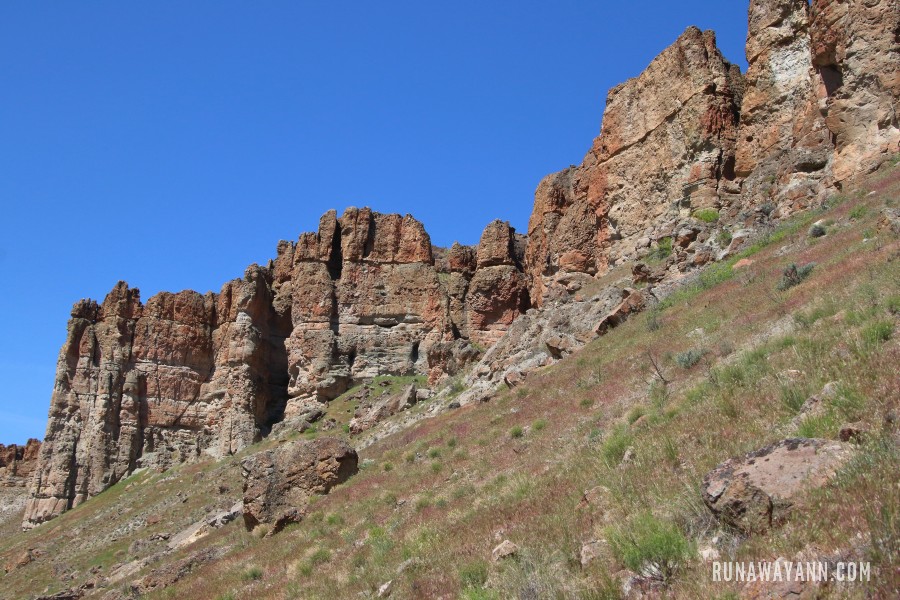 Painted Hills
After visiting the Clarno Unit, head to the highlight of the day, the colorful Painted Hills, which are approximately 2 hours away from Clarno. This place captivates with its beauty and majesty, and it is no wonder that it is one of the Seven Wonders of Oregon. These hills literally look painted! It is strange that they are the work of mother nature, and not some eminent impressionist. The colorful layers of Painted Hills correspond to different geological epochs and date back thirty-five million years (!), when the area was still a river floodplain. The various colors are the result of many climate changes that have occurred in this region. Thus, the red layers come from a more tropical period, and the yellow ones from a drier and cooler period. Both colors merge beautifully, creating an amazing landscape. It is for such views that it is worth traveling!
Best time to visit Painted Hills
While Painted Hills is open all year round, the best time of the year to visit in my opinion is late spring or early fall. If you come here in spring, you will be able to enjoy the view of the flowers, and more frequent fall rains will intensify the colors. Both of these seasons also provide the most favorable weather for hiking (approx. 20oC). In summer, temperatures in the desert can exceed 30oC, so I advise you not to visit this place during this time.
Painted Hills main trails
When visiting Painted Hills, there are several relatively easy and short routes to choose from. The most popular of them - Painted Hills Overlook Trail - has about 1 kilometer and leads to the Painted Ridge viewpoint which we can admire from a picturesque bench (perfect place for great shots!).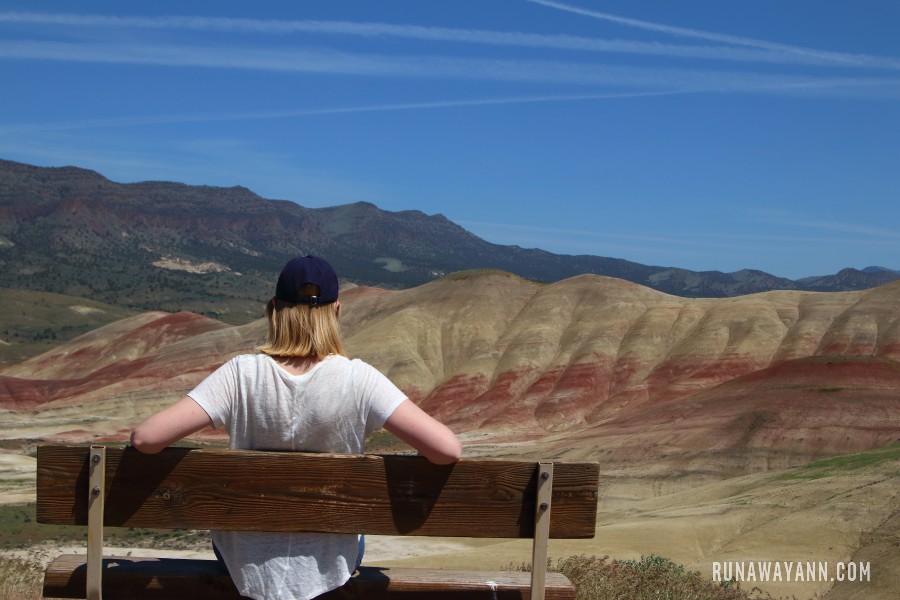 Another trail that you absolutely must walk is the half-shorter Painted Cove Trail. This trail partly leads through an elevated wooden promenade that cuts through intensely red hills which makes it extremely photogenic. Those of you who would like to do more and feel strong can also go for a walk on the longest of the local trails, namely the Carrol Rim Trail. This trail is approximately 3 kilometers long and takes you to the very top of Carroll Rim which offers panoramic views of the surrounding hills and valleys. Something beautiful!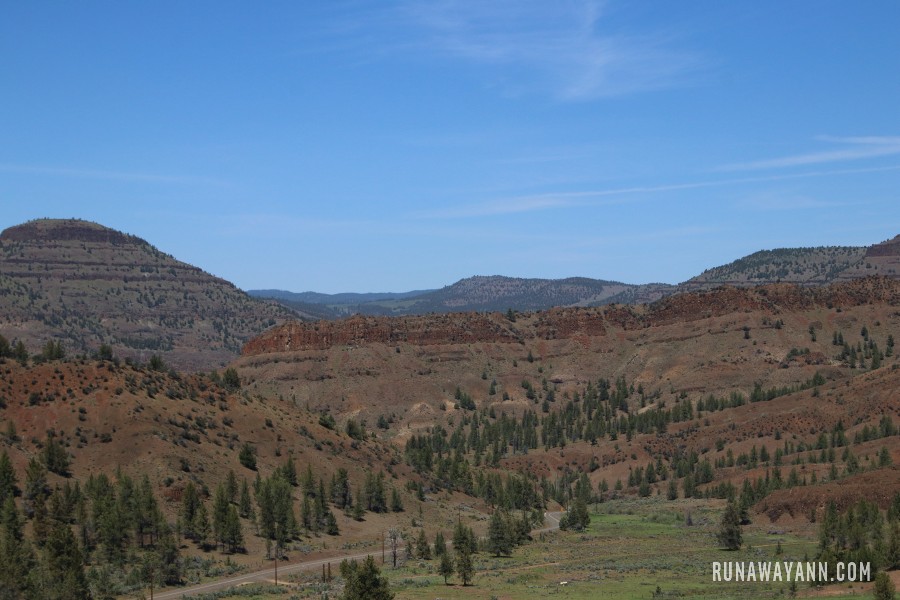 More information about visiting Painted Hills can be found on the website.
Trillium Lake
The final point of the trip is the picturesque Trillium Lake and the majestic Mount Hood reflecting in its waters. This place is about 3 hours away from Painted Hills, so keep that in mind and arrive early enough. Thanks to the beautiful scenery and rich recreational facilities, the lake is a great place for camping. In winter, you can also go skiing here. Around the lake, there is an approximately 3-kilometer trail that encourages hiking. In my opinion, Lake Trillium is most beautiful at sunrise or sunset, when the lakes surface, apart from the volcano, reflects the light majestically. The perfect place for a romantic picnic for two!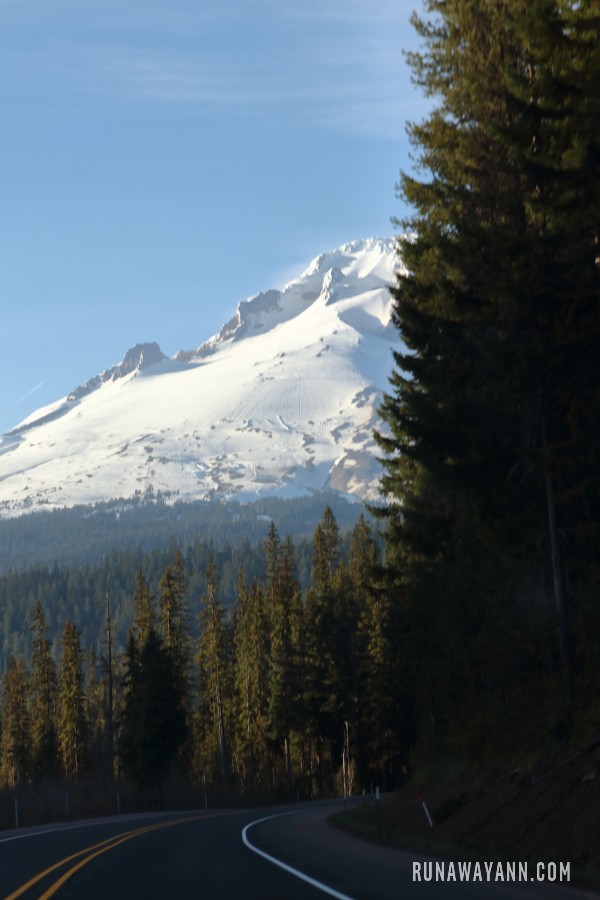 Conclusion
The picturesque Painted Hills and Lake Trillium are great destinations for a day trip from Portland. Both of these places captivate with their beauty and majesty and are definitely worth visiting, if only because of the fantastic views. If you liked this post or know other interesting places in Oregon, be sure to let me know in the comments below!
Pin it for later!