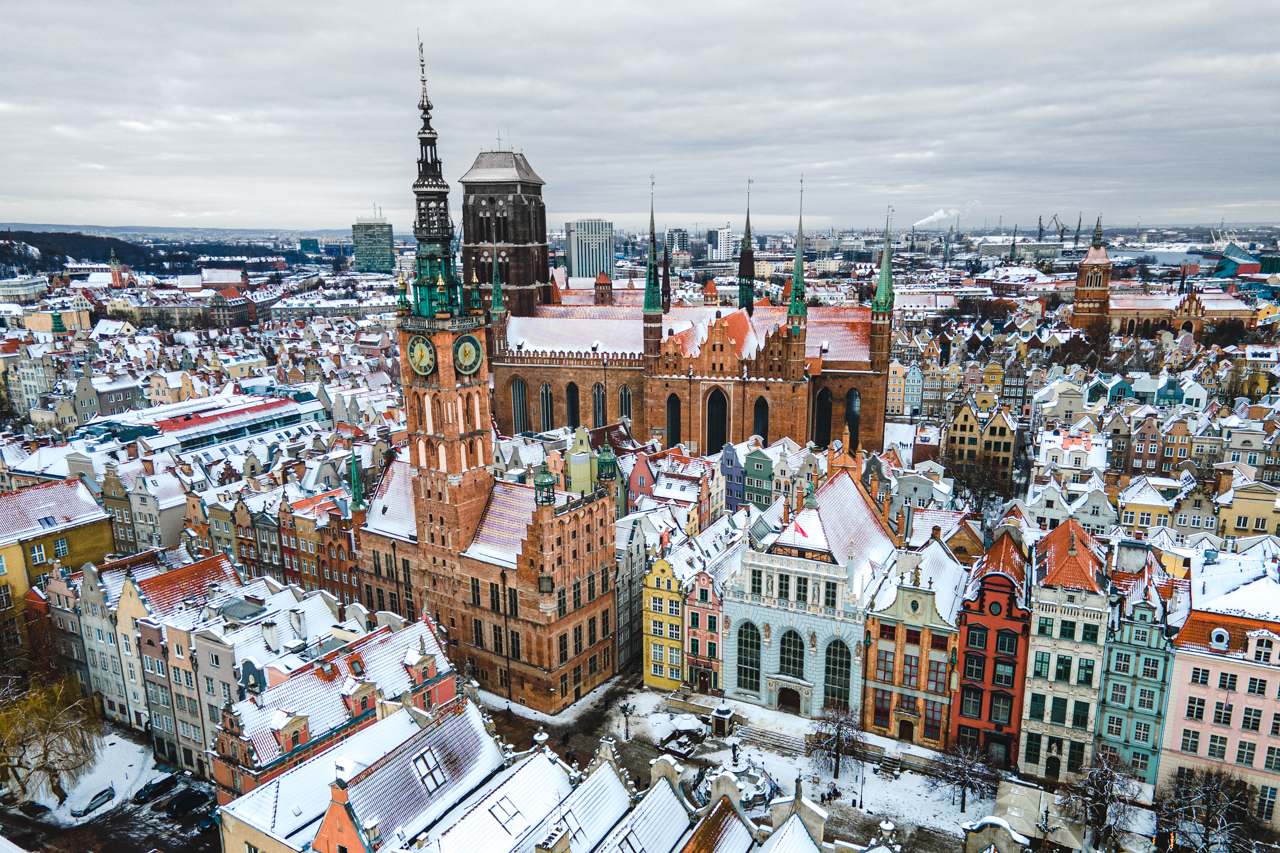 Gdańsk Attractions in One Day: A Local's Guide to the Best Sights
Gdańsk is one of Polands most beautiful cities, renowned for its rich history, culture, and breathtaking natural scenery. As the capital of Pomeranian Voivodeship, Gdańsk offers something for everyone, whether youre a history buff, architecture aficionado, art lover, or beachgoer. A one-day trip to Gdańsk is the perfect way to spend a weekend or a day off, and this guide is here to help you make the most of your visit by highlighting the top Gdańsk attractions. With a local guide, you can explore historic landmarks, cultural institutions, picturesque outdoor spaces, and more. So, join me on a journey through Gdańsk and discover all that this amazing city and its attractions have to offer!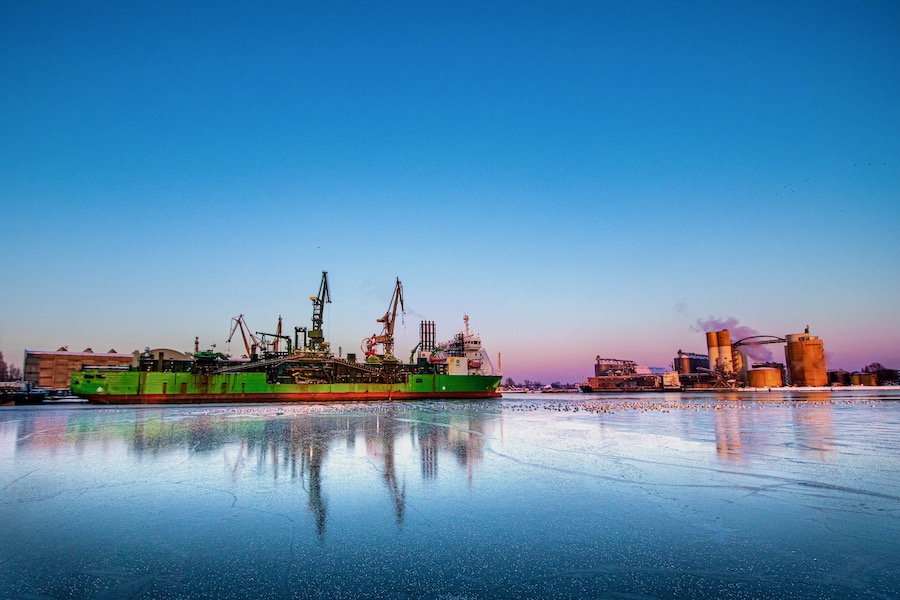 1. Sobieszewo Island: The Natural Jewel Among Gdańsk Attractions
Begin your one-day trip to Gdańsk by exploring Sobieszewo Island - a hidden gem located just a short distance from the city. This stunning island is known for offering the best sunrise views in Gdańsk, making it a must-visit destination for early risers.
Aside from its breathtaking sunrises, Sobieszewo Island is home to a beautiful sandy beach, ideal for a relaxing and peaceful retreat. This charming spot on the Baltic coast attracts tourists with its serene ambiance and natural beauty, making it one of the top Gdańsk attractions to visit.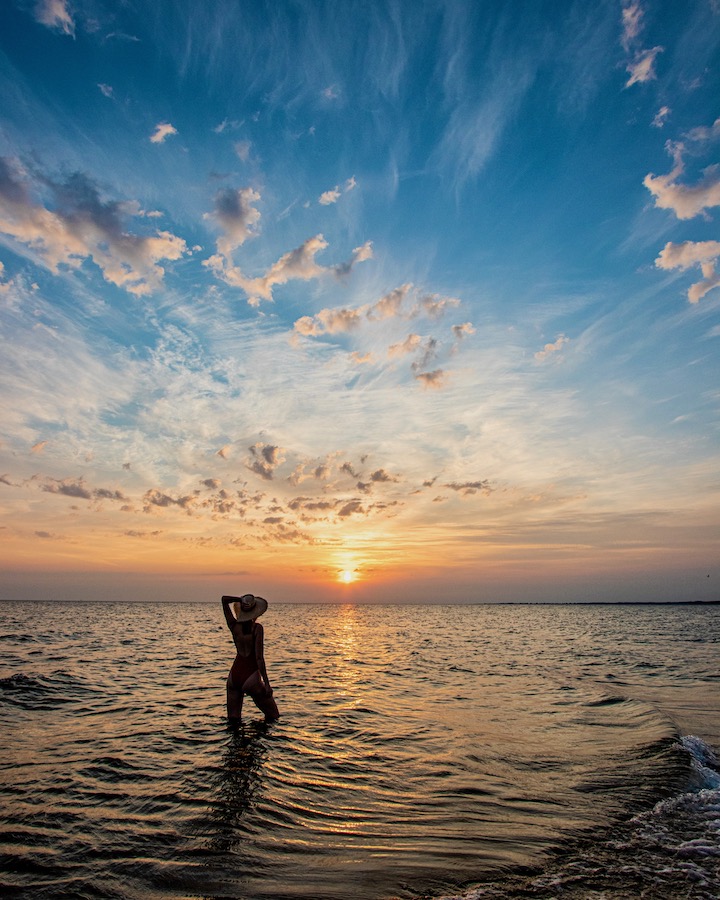 Sobieszewo Island is also renowned for its exceptional nature reserves: Ptasi Raj and Mewia Łacha.
Ptasi Raj is a birdwatchers paradise, home to over 200 species of birds. Meanwhile, Mewia Łacha is famous for its nearly 200,000 colony of seagulls and as a spot to observe seals lounging on sandy beaches.
The islands history goes back to the 19th century when the Vistula Delta was shortened to avoid floods. Throughout the years, Sobieszewo Island has served different purposes, from being a military training ground to a fishing village.
Nowadays, Sobieszewo Island is a favorite destination among tourists and locals alike, who come to enjoy the unspoiled nature and serene atmosphere.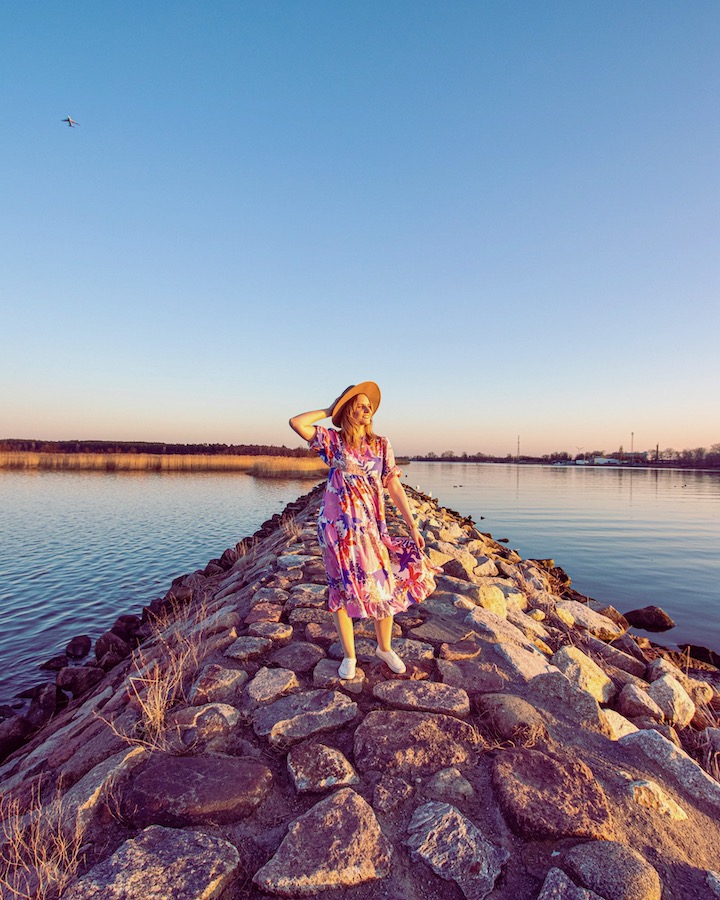 2. Old Town in Gdańsk: One of the Top Gdańsk Attractions
Discover the beauty of Gdańsk during a morning walk through its famous Old Town. Start your sightseeing at the picturesque waterfront, where the iconic Crane - a monumental fifteenth-century port crane - is located.
Dont miss the Basilica of St. Mary, a majestic Gothic church whose history dates back to the fifteenth century. If youre up for a challenge, climb the tower to see the incredible panorama of the city. Its also worth visiting the Sołdek ship, moored on the Motława River, which now serves as a museum and provides a fascinating lesson in the history of the Polish Navy.
After visiting these attractions, spend some time walking through the narrow streets and alleys of Gdańsks Old Town. Gdańsks Old Town is a place full of history and heritage, where you can feel the true atmosphere of the city.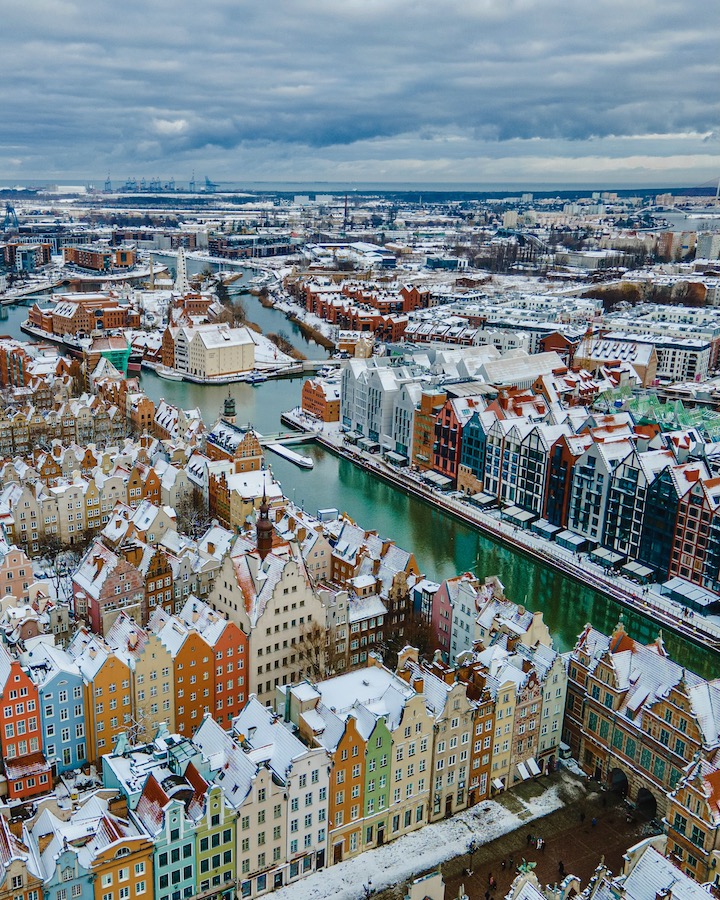 Explore the beauty of Gdańsk by walking through its historic district, including two of its most beautiful streets - Mariacka Street and Długa Street.
Mariacka Street boasts picturesque tenement houses and traditional amber shops, making it a must-see for tourists from around the world.
Długa Street, one of Europes longest historic pedestrian streets, offers a rich selection of restaurants, cafes, and shops where you can try local specialties and buy souvenirs. Dont forget to admire the architectural details and facades of the tenement houses as you explore the Old Town.
For a delicious meal, stop by Retro Cafe on Długa Street to enjoy a traditional Polish breakfast in a pleasant atmosphere.
In addition to these streets, be sure to see other landmarks such as the Golden Gate, the Uphagen House, the Neptune Fountain, and the Town Hall - all symbols of the city.
Take in the sights, sounds, and atmosphere of Gdańsk during your morning walk and create unforgettable memories that will last a lifetime!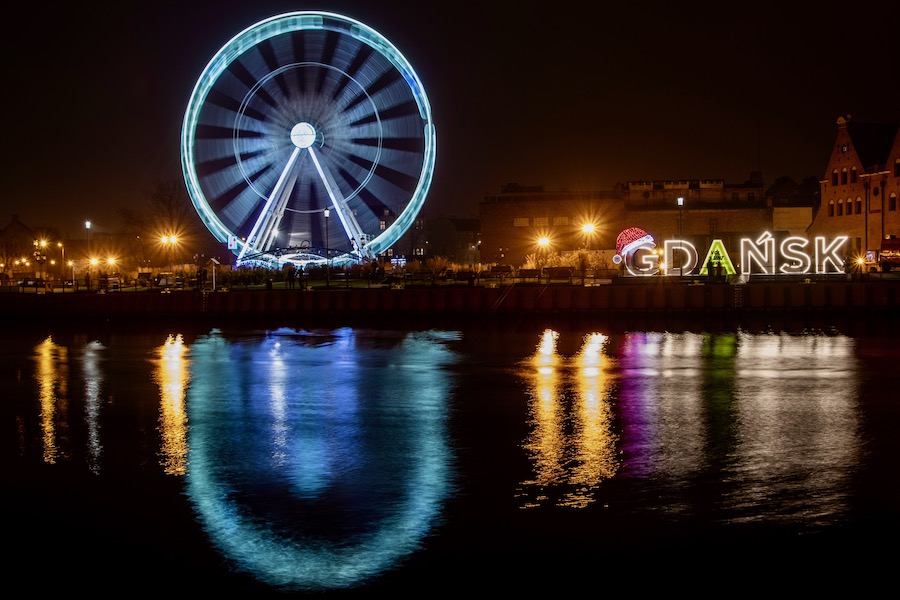 3. The Imperial Shipyard: The Hidden Gem of Gdańsk Attractions
Make the most of your sightseeing list by visiting the Imperial Shipyard, a historic shipyard located near the Old Town and one of Europes largest shipyards in the past.
Founded in 1844, the shipyard played a crucial role in Gdańsks economic and industrial development. During its peak, it provided jobs for thousands of workers and built numerous famous ships.
Moreover, the Gdańsk Shipyard holds a significant place in the history of the Solidarity movement. In 1980, it became the center of a strike that concluded with an agreement between workers and the government and marked the beginning of the Solidarity movement, the first independent trade union in the Eastern Bloc.
Whats more, youll have the opportunity to wander through the shipyard and appreciate its many well-preserved historic buildings and structures. Observe an old crane used to hoist heavy machinery and ship parts, and a colossal furnace used to melt metal for shipbuilding. You can also witness the shipyards contemporary equipment in use by shipyard workers.
Additionally, if youre fortunate, youll witness shipyard workers completing their daily tasks. This provides a captivating insight into the shipbuilding industry and the Imperial Shipyards role in Gdańsk and Polands history.
A visit to the Imperial Shipyard is an exceptional and rewarding experience that shouldnt be missed. Whether youre interested in the shipbuilding industrys history or Polands democracy struggle, youll find something of interest.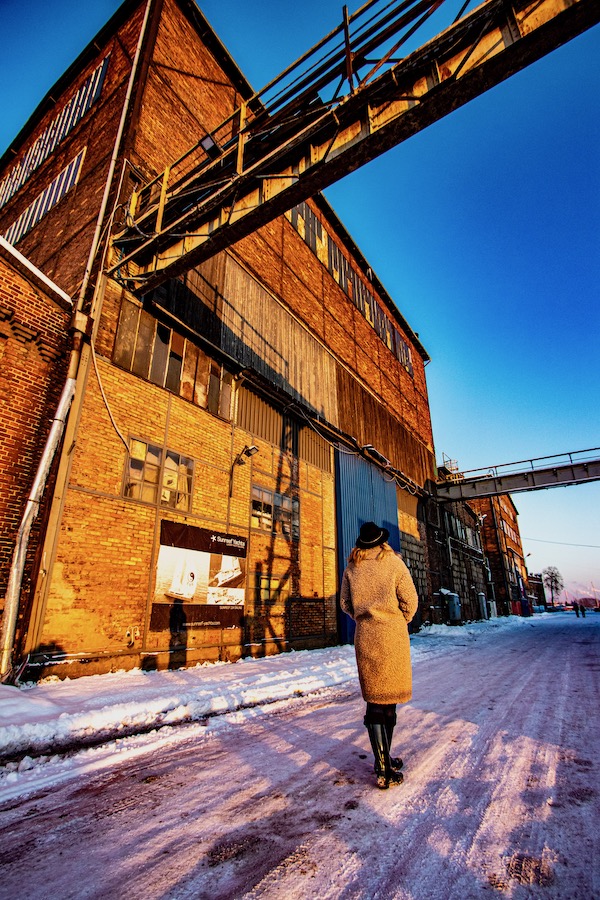 4. Gdańsk Wrzeszcz
Explore the lively historic district of Wrzeszcz in Gdańsk during the early afternoon. Its easily accessible by tram or suburban train, and boasts a rich history, diverse community, and numerous great cafes and restaurants.
During the 19th century, Wrzeszcz experienced rapid development due to industrialization and urbanization. Although it suffered significant damage during World War II, it was rebuilt as part of Polands post-war reconstruction efforts. Today, Wrzeszcz remains a dynamic and bustling part of Gdańsk.
For a delicious vegetarian lunch, check out Avocado Bistro in Wrzeszcz. For dessert, dont miss Słony Karmel, where you can indulge in unique ice cream flavors served daily. Both restaurants are situated on Wajdeloty Street, which is known for its landmarks and interesting places to visit.
If youre a fan of antiques, be sure to visit Sklep u Sławka, a fascinating shop that offers a wide selection of ceramics, books, paintings, and more. You can find it in a characteristic pink building on Wajdeloty Street, making it easy to locate.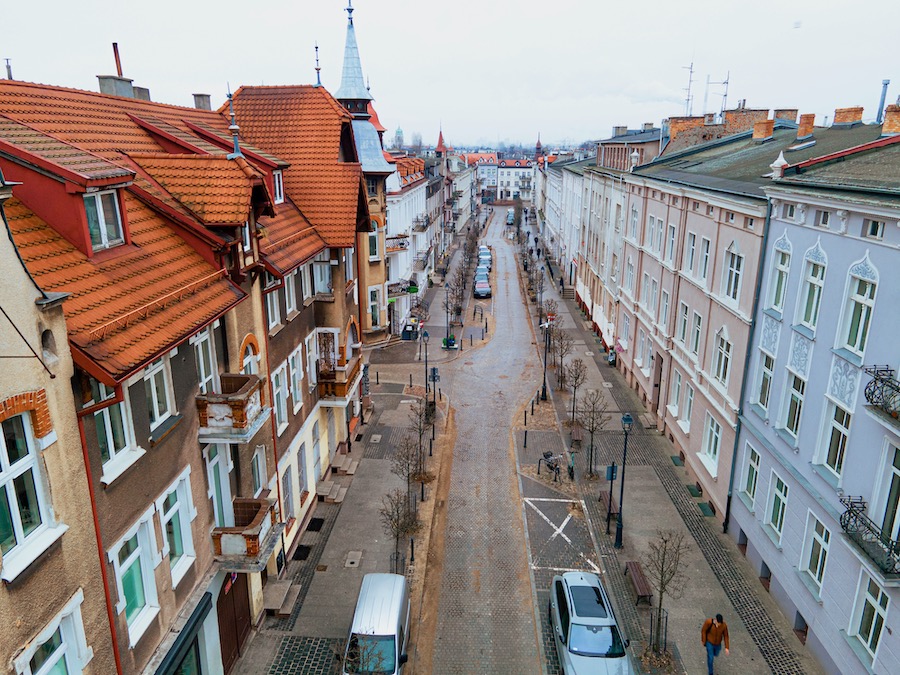 5. Gdańsk Zaspa
Zaspa, a lesser-known but culturally rich district of Gdansk, should be your next destination.
Did you know that until 1974, Gdańsk Airport was located here? Today, the former runway and airport buildings have been transformed into residential areas, yet you can still experience the unique atmosphere of the areas aviation history.
Additionally, the Mural Museum in Zaspa is a must-see outdoor gallery, showcasing over 60 large murals painted on building walls by both local and international street artists.
Take the time to appreciate the diverse range of topics and styles depicted in these murals, including John Paul II and Lech Wałęsa, The Last Judgment Alive in Pixels, Baltic, and I ♥ YOU.
Dont miss the chance to explore the unexpected cultural and historical treasures of Zaspa during your stay in Gdansk.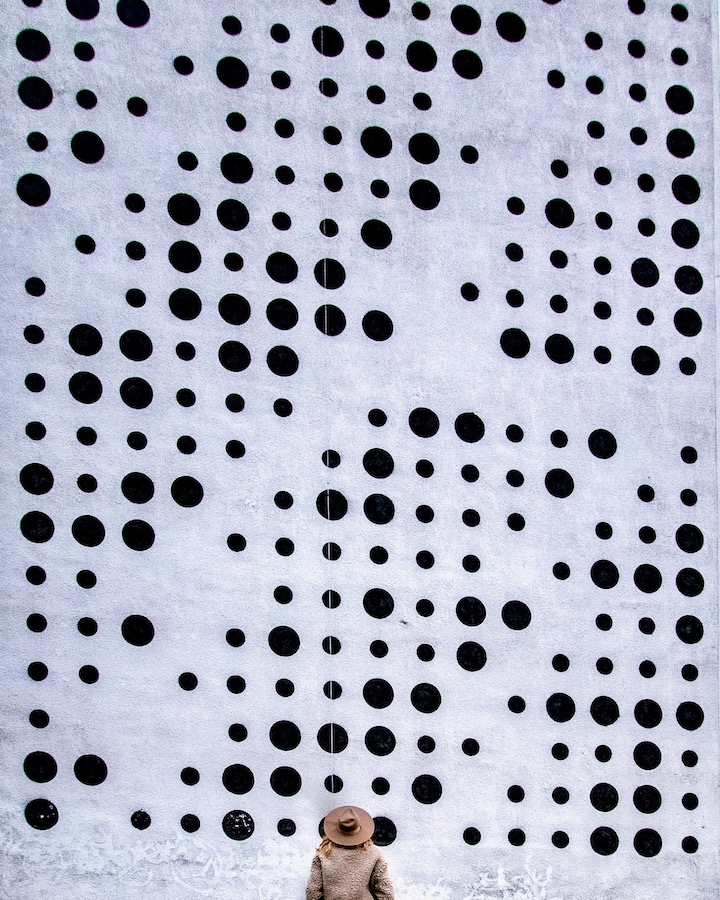 6. Oliwa Park
At the end of your day in Gdańsk, dont miss out on visiting Oliwa Park, a stunning 11-hectare historic park in the north of the city.
Known for its picturesque landscapes and tranquil atmosphere, this park offers visitors a variety of attractions, such as charming bridges, pathways, and ponds that are perfect for strolling, picnicking, or simply relaxing.
Apart from its natural beauty, Oliwa Park boasts a range of cultural highlights, including the impressive Oliwa Cathedral with its baroque architecture dating back to the 13th century, and the recently opened glass Rotunda with a Palm House, featuring a wide variety of exotic plants.
In summary, Oliwa Park is a must-visit destination for nature and culture enthusiasts looking to escape the hustle and bustle of the city and unwind in a beautiful setting.
Once youve explored the park, make sure to stop by Ryż restaurant for a taste of its mouth-watering modern Thai cuisine. As one of the best restaurants in Gdańsk, its advisable to book a table in advance.
Finally, top off your tour of Gdańsk with a trip to Pachołek Hill, offering some of the most picturesque views of the city and the Gulf of Gdańsk, particularly stunning at sunset. At the summit of the hill, theres a 15-meter-high steel observation platform that offers perfect photo opportunities and breathtaking views of Gdańsk from a unique perspective.
Watching the romantic sunset from Pachołek Hill is an unforgettable experience and the perfect way to end your one-day adventure in Gdańsk.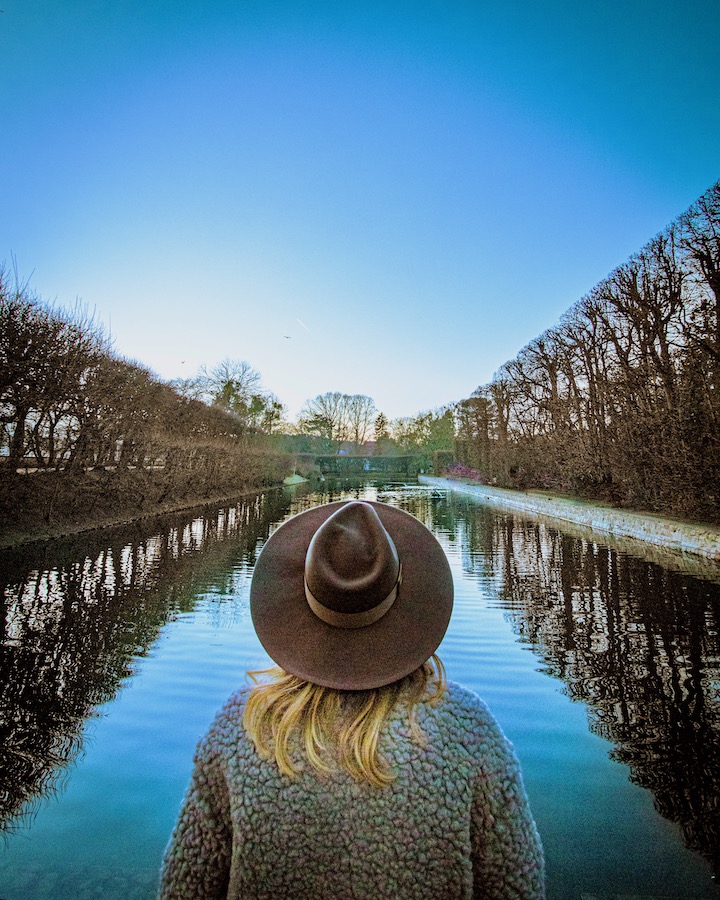 Pin it for later
Watch our movie about Gdańsk for a captivating experience!
Summary
Gdańsk is a city known for its history, culture, picturesque landscapes, and charming corners. A day trip to Gdańsk is an excellent opportunity to explore the citys main attractions, natural beauty, and discover hidden gems. Sobieszewo Island, the Old Town, Imperial Shipyard, Zaspas colorful murals, and Oliwa Parks cozy picnics are some of the unforgettable experiences awaiting tourists. This trip enables you to uncover Gdańsks unique beauty from diverse perspectives.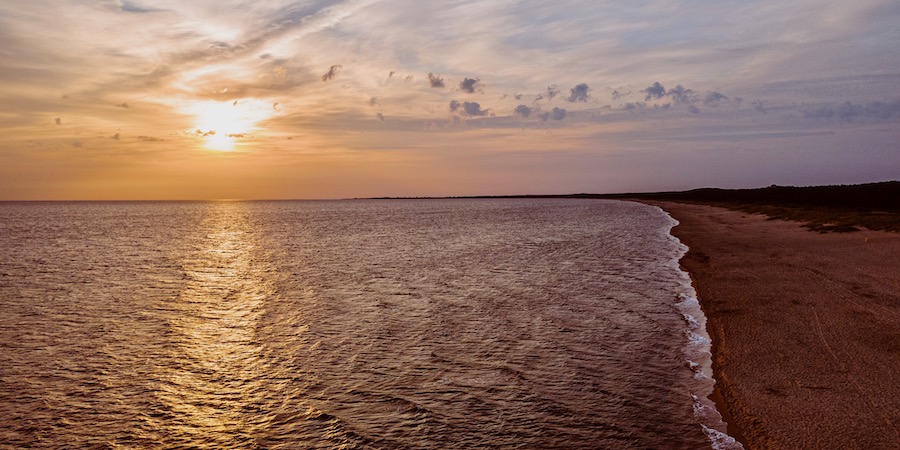 Did you enjoy reading this post? Please share it with your friends. Have you ever been to Gdańsk? If yes, which places do you recommend visiting? Share your tips in the comments below and help others plan their trip!