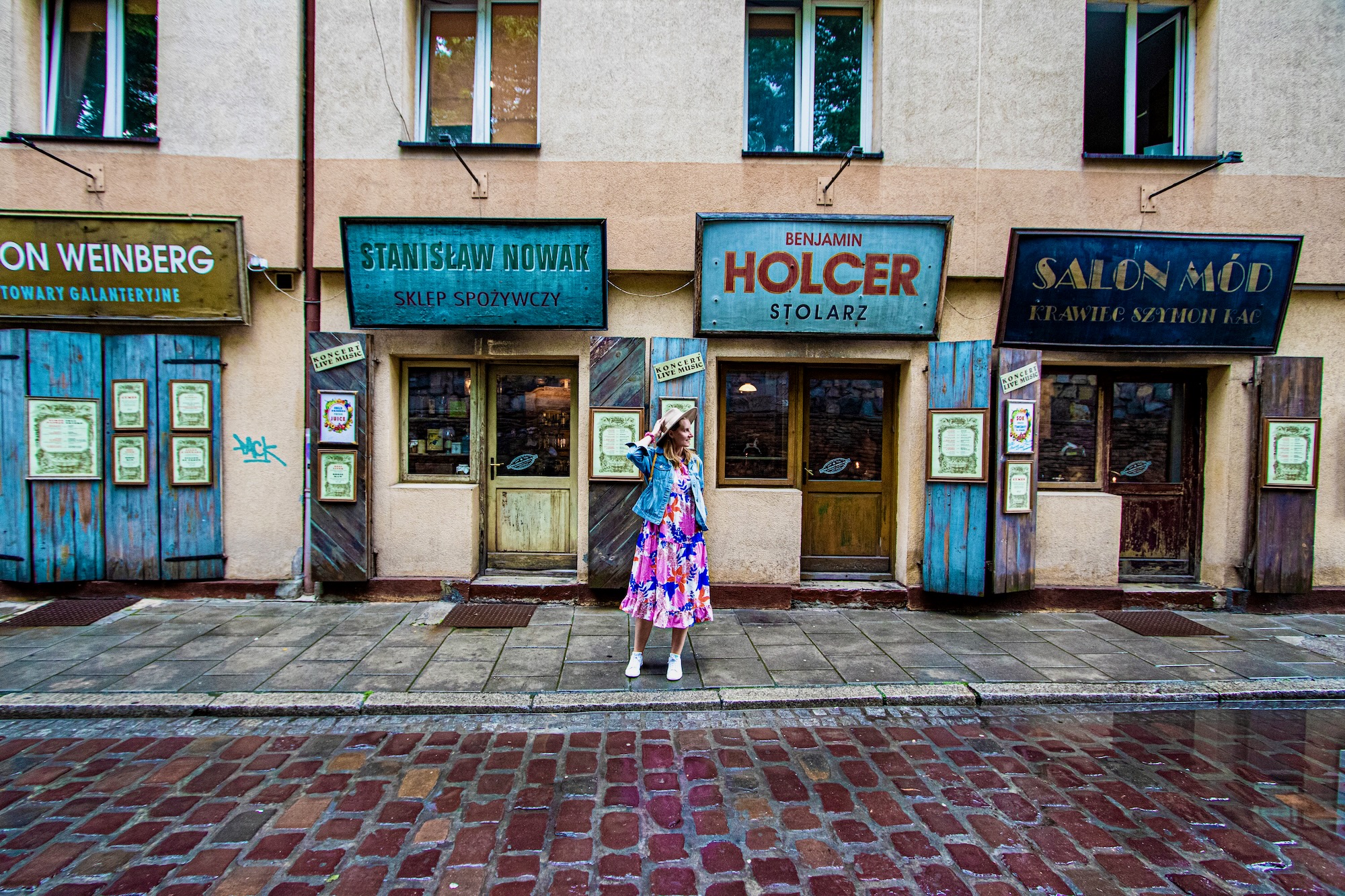 Explore Beautiful and Popular Krakow: A Comprehensive Guide to Top Attractions in One Day
Krakow is a stunning city renowned for its remarkable architecture, rich history, and unique atmosphere. As a top tourist destination in Poland, it's essential to plan your visit well to experience as much as possible. This article offers a ready-made sightseeing plan that includes the city's top attractions, such as the Main Market Square in the Old Town, the Royal Castle on Wawel Hill, Kazimierz district, and Krakus Mound. This guide is perfect for travelers looking to explore Krakow's greatest treasures in a single day. In addition to the itinerary, I recommend the best restaurants in town for you to rest and recharge during your adventure. Prepare yourself for an unforgettable journey through magical Krakow!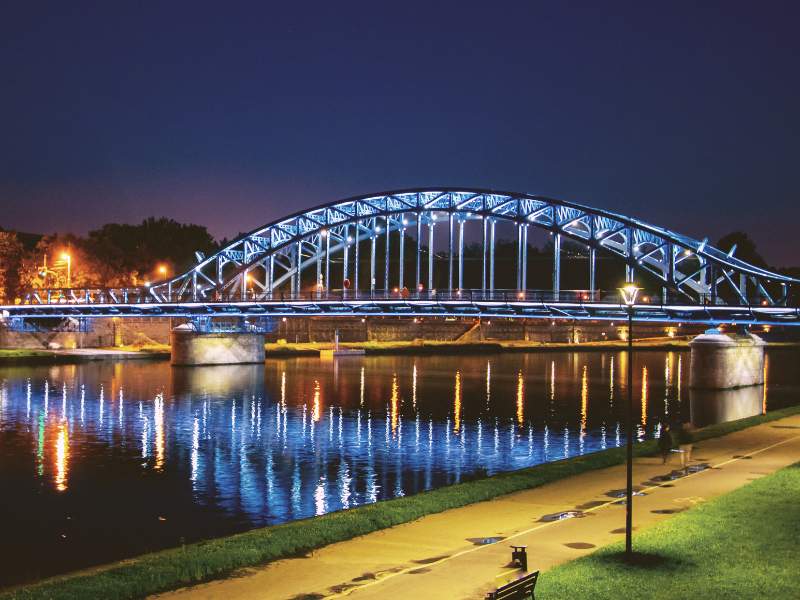 9:00 am – Enjoy Delicious Breakfast in the Heart of Krakow
Begin your day with a visit to Charlotte Bistro, a popular cafe located in the city center, where you can savor a delicious breakfast. The bistro is housed in an Art Nouveau tenement on Szczepanski Square, just a few minutes' stroll from the Main Market Square. From the bistro's windows, you can take in the urban fountain and contemporary art gallery, creating a unique and charming atmosphere.
At Charlotte Bistro, you can choose to sit in a bright room or in cozy underground spaces, where the bakery is located, and the aroma of freshly baked bread fills the air. The breakfast menu is extensive, and the prices range from 14 to 32 Polish zloty. In particular, I recommend trying the Charles breakfast, a delightful set that includes a basket of bread, eggs, coffee, and a glass of sparkling wine.
In summary, Charlotte Bistro is a soulful place where you can soak in the atmosphere of Krakow and relish exceptional cuisine. Breakfast at this venue is the perfect way to start your day, and the memories are sure to linger long after you leave.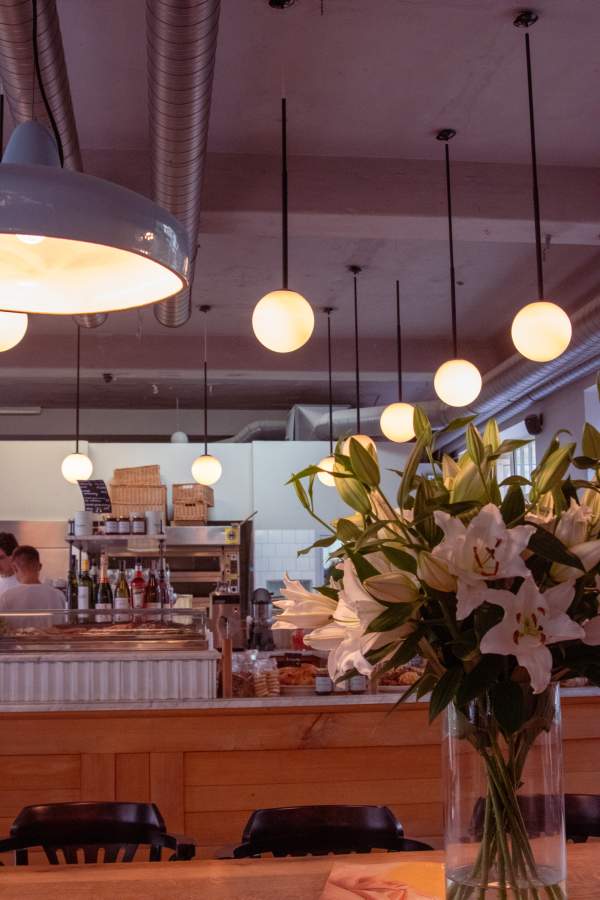 10:00 am – Explore Main Market Square and the Cloth Hall
Start your Krakow tour at the Main Market Square, the heart of the city and one of Europe's largest and most beautiful squares. Admire the numerous historic buildings, including the iconic Cloth Hall, one of Krakow's most significant landmarks. Once the center of trade and crafts, the Art Nouveau building now houses souvenir shops, handicrafts, and folk art.
The Cloth Hall attracts tourists from all over the world, with its vibrant and diverse stalls filled with unique finds and the perfect memento from your Krakow visit. Discover numerous art galleries within the Cloth Hall and admire the masterpieces of Polish artists on the upper floor.
At the entrance to the Cloth Hall, the proud statue of Adam Mickiewicz, a celebrated Polish poet and one of Romanticism's most prominent figures in Polish literature, stands in the middle of the square.
A visit to the Cloth Hall is an unforgettable experience that will enchant anyone who visits this place. The Krakow Main Market Square and the Cloth Hall are some of Poland's most beautiful places, so make sure to spend some time exploring them during your Krakow stay.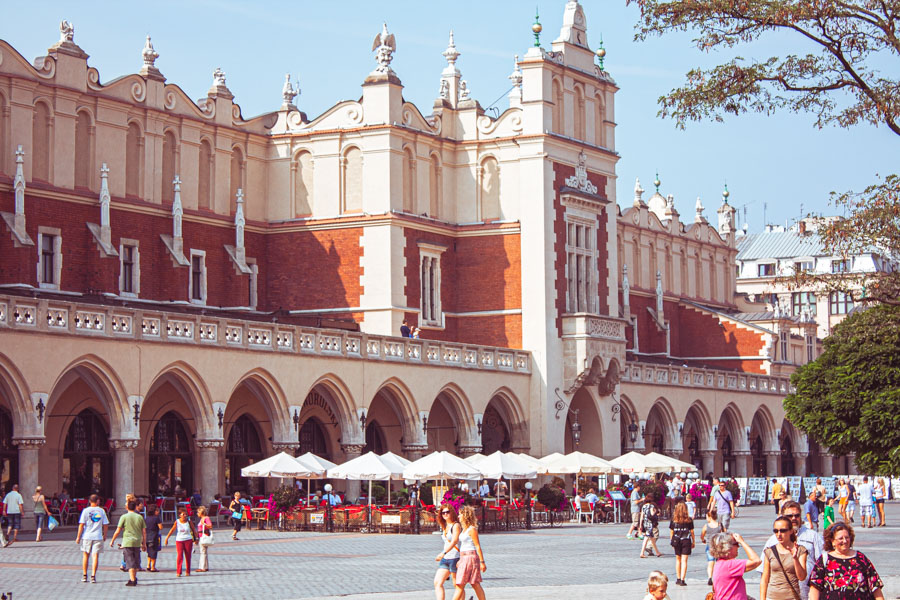 11.00 am – Get Lost in the Beauty of Floriańska Street, One of Krakow's Top Attractions
Discover the beauty of Floriańska Street, one of the most important and historic streets in Krakow, after exploring the Cloth Hall. With its extraordinary history, stunning architecture, and one-of-a-kind atmosphere, it's an unmissable destination during your stay in the city.
Located in the Old Town, Floriańska Street has roots dating back to the Middle Ages and spans about 335 meters from the Main Market Square to the Floriańska Gate, named after the St. Florian's Church.
As you stroll down the street, marvel at the many well-preserved historic tenement houses that once belonged to the city's residents. Now, many of them have been converted into hotels, cafes, and restaurants. You'll also find plenty of souvenir shops along the way, where you can purchase unique gifts related to Krakow.
Don't forget to take in the many monuments as you pass through the Floriańska Gate, including St. Florian's Church and the former city fortifications that once protected the city from invaders. Walking down Floriańska Street provides a wonderful opportunity to uncover the secrets of Krakow and immerse yourself in the city's unique atmosphere.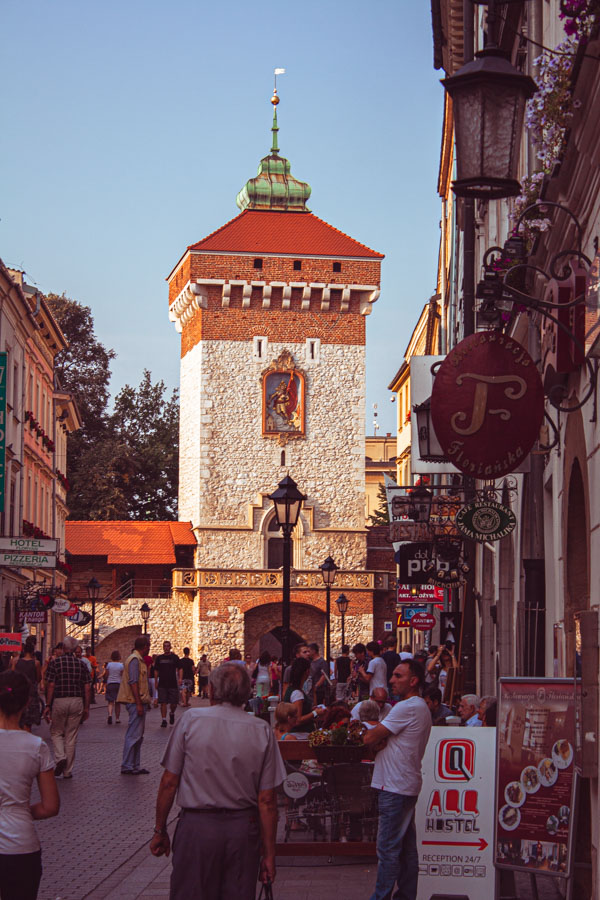 11.30 am – Explore the Magnificent St. Mary's Basilica in Krakow
If you're in Krakow, don't miss St. Mary's Basilica, one of the city's most beautiful landmarks. This church is renowned globally for its magnificent stained glass windows that captivate tourists and locals alike. St. Mary's Basilica has been around for almost 700 years and has been witness to many important events in the city's history.
During your visit, you can admire the presbytery, front part of the nave, and chapels. You should also climb the church tower, which offers breathtaking views of the city. Another highlight is the famous bugle call, which can be heard every hour from the church tower, attracting visitors from all over the world.
Tickets and guides are available on the south side for tourists. As you explore the basilica, don't miss the numerous works of art and beautiful paintings that adorn the church walls.
St. Mary's Basilica is a must-see cultural site in Krakow, offering a unique experience with its history, architecture, and art. It's also an important part of Poland's cultural heritage that you shouldn't miss while visiting the city.
12.30 pm – Discover the Top Attractions and Rich Culture of Wawel Hill's Royal Castle
Make the most of your visit to Krakow by including a trip to Wawel Hill – one of Poland's most picturesque and culturally significant locations. The Royal Castle, situated on the hilltop, is a notable symbol of Polish statehood and an essential stop for history and culture enthusiasts.
Constructed during the 13th-15th century as a royal residence, the castle has now been transformed into a museum with 71 exhibition halls spanning over 7040 m². Don't miss the chance to view the famous tapestries of Zygmunt August and impressive Renaissance Italian paintings from the Lanckoroński collection. The Wawel collection of Eastern art houses the largest collection of tents in Europe.
Apart from exploring the castle, take a stroll around the Wawel Hill area to witness the hill's natural beauty. During the spring, summer, and autumn months, consider exploring the Dragon's Den and climbing to the highest levels of the Sandomierska Tower to learn about the history of the Wawel Hill buildings and gardens. Opting for a guided tour and an outdoor route enhances the touring experience.
Moreover, the museum organizes various temporary exhibitions and art shows, ensuring each visit to Wawel is distinct. To avoid long queues, plan your trip and purchase tickets in advance.
Whether you are visiting Krakow for the first time or returning, exploring Wawel Hill is a must. Prepare for an unforgettable journey through Poland's rich history and culture by immersing yourself in the Royal Castle and its cultural treasures.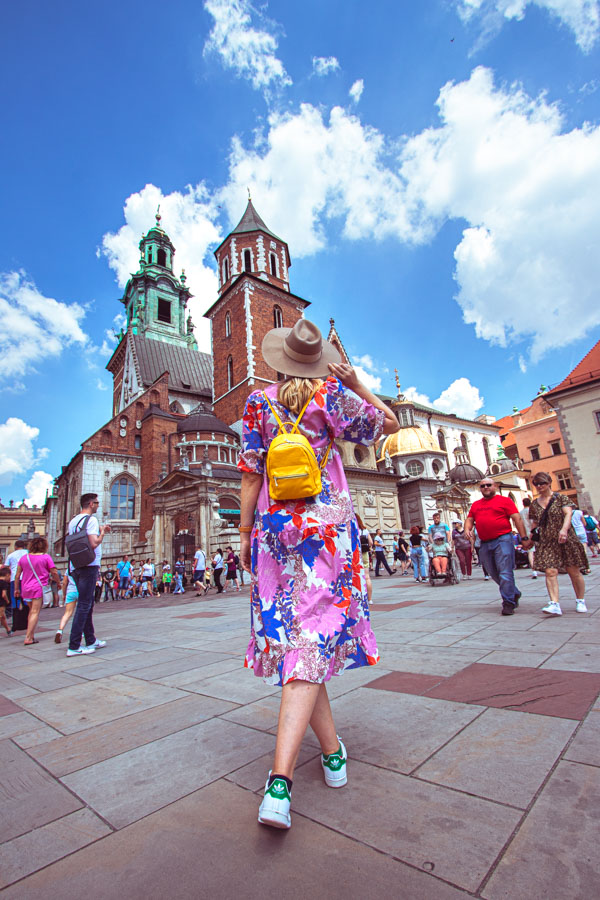 3.00 pm – Experience Krakow's Kazimierz District Culinary Delights
Krakow's Kazimierz district is a must-visit spot for tourists. This extraordinary place is full of rich history and culture, attracting visitors with its unique atmosphere.
The district's character was influenced by the intertwining of Jewish and Christian cultures for many centuries. Today, Kazimierz is one of Krakow's most important tourist attractions, offering numerous cafes, pubs, restaurants, and monuments.
Hotel Puro Krakow – Luxury Accommodation in Kazimierz District for Your Unforgettable Stay
Are you searching for the perfect accommodation in Krakow? Look no further than Hotel Puro in the Kazimierz district. The modern and stylish interiors perfectly capture the legendary atmosphere of Krakow's Kazimierz, while the functional and comfortable rooms provide the perfect retreat after a day of exploring the city. Experience unforgettable taste sensations at the restaurant, café, and bakery, or unwind in the spa. For those who want to explore the area, the hotel offers bicycle rentals and is conveniently located near Kazimierz's many attractions. Hotel Puro in Krakow's Kazimierz district is your ideal base for discovering all that this beautiful city has to offer. Book your stay today!
When you visit Kazimierz, be sure to stop by some of the fantastic restaurants in the area.
For lovers of Italian cuisine, Nolio is a must-visit restaurant, recognized as one of Poland's best. The restaurant offers a unique taste of authentic Italian dishes, including Neapolitan pizza prepared according to traditional recipes. On sunny days, enjoy excellent wines in the atmospheric garden.
If you want to travel back in time, Alchemia is an iconic spot to visit. This place offers seasonal international cuisine, including vegan and vegetarian options. Alchemia is not only a restaurant but also a club, where interesting evening concerts are organized, and delicious drinks are served. It's an ideal spot for a quick coffee or dessert during a break between sightseeing.
Zazie Bistro, serving exquisite French cuisine, is another lunch proposal that should interest you. This beautifully decorated two-level restaurant entices with its charm and cozy atmosphere. When visiting this place, you can feel like you're in an elegant French bistro, where taste and aesthetics are equally important. The bistro's offer includes a wide selection of classic French dishes, vegetarian options, and seafood dishes for lovers.
No matter which of the mentioned restaurants you choose, you'll receive unforgettable culinary impressions. Be sure to take the opportunity to try each of their specialties – it's a real feast for your taste buds!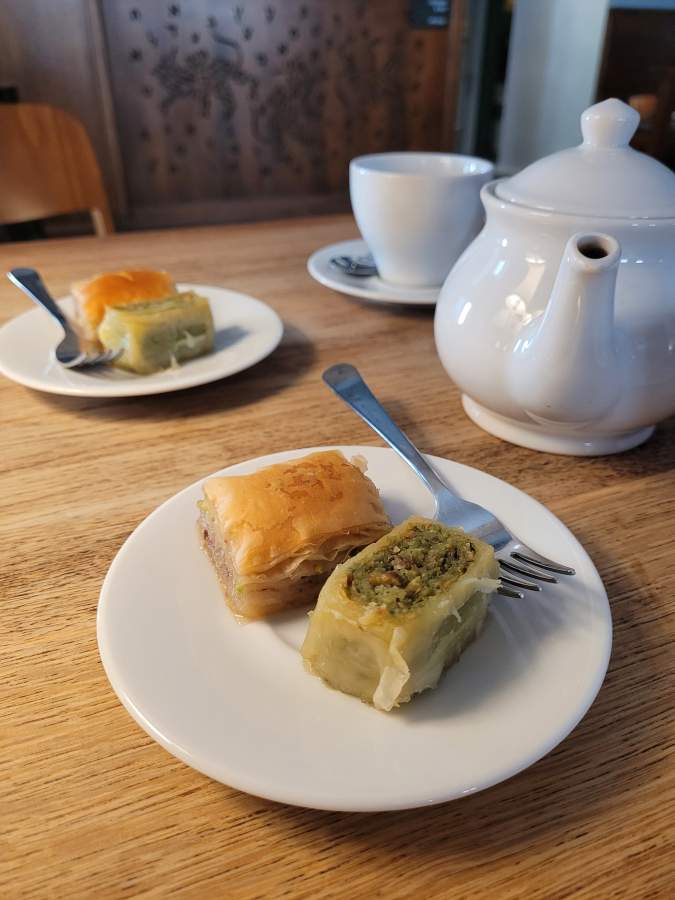 4.00 pm – Take a Stroll Through Kazimierz, One of Krakow's Top Attractions
Discover Krakow's Kazimierz District by taking a leisurely walk after a delectable lunch. This charming Jewish neighborhood has a rich history and hidden treasures to uncover.
Explore the magnificent synagogues that were once the center of Krakow's Jewish community and marvel at their architectural grandeur. The 15th-century Old Synagogue, considered one of Poland's most significant Jewish cultural landmarks, is a must-see.
Don't miss the Remuh Synagogue, which houses a Judaic museum and Jewish cemetery and is home to many intriguing stories and secrets.
The Kupa Synagogue, once an important hub for cultural and educational activities, is another exceptional place to visit. Immerse yourself in the vibrant history and culture of the Jewish community in Krakow at this unique destination.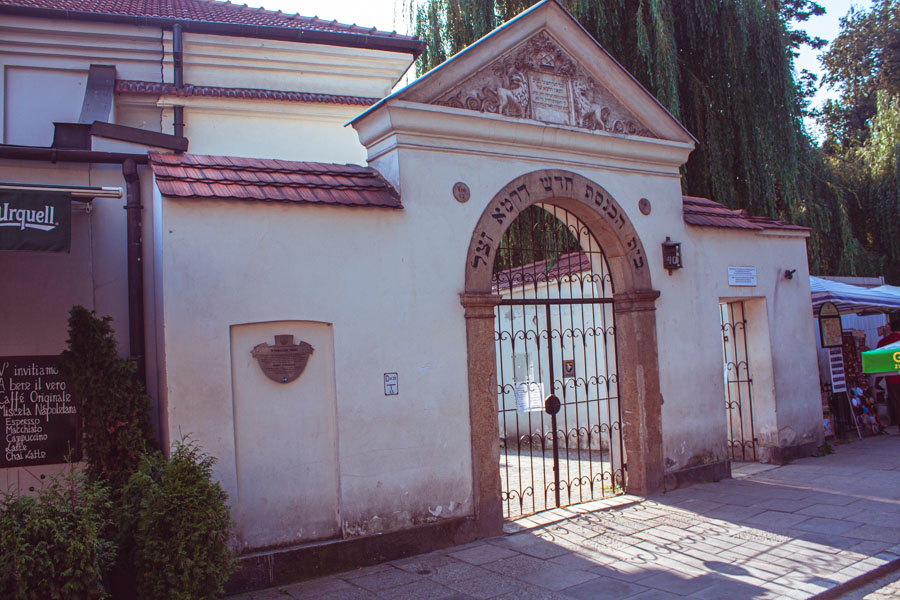 During a leisurely stroll through Kazimierz, you cannot miss the iconic shop signs adorning Szeroka Street. This symbolic spot transports you back in time and allows you to experience the essence of old Kazimierz.
Szeroka Street is also the hub of nightlife in Kazimierz, offering a chance to savor local delicacies and enjoy live music. In short, it's the ideal location to immerse oneself in the unique ambiance of this district.
It's essential to highlight that Krakow's Kazimierz is not just a captivating historical location but also a vibrant center of cultural life.
Annually, the Festival of Jewish Culture takes place here, attracting artists, musicians, and enthusiasts of Jewish culture from all around the world. This is a time when the streets come alive, and Kazimierz becomes a melting pot for people from various backgrounds and nationalities.
The Festival of Jewish Culture is more than just musical concerts; it also includes exhibitions, workshops, performances, and opportunities to meet fascinating people. This is an excellent opportunity to discover the history and culture of the Jewish community in Krakow and Poland, an experience worth relishing.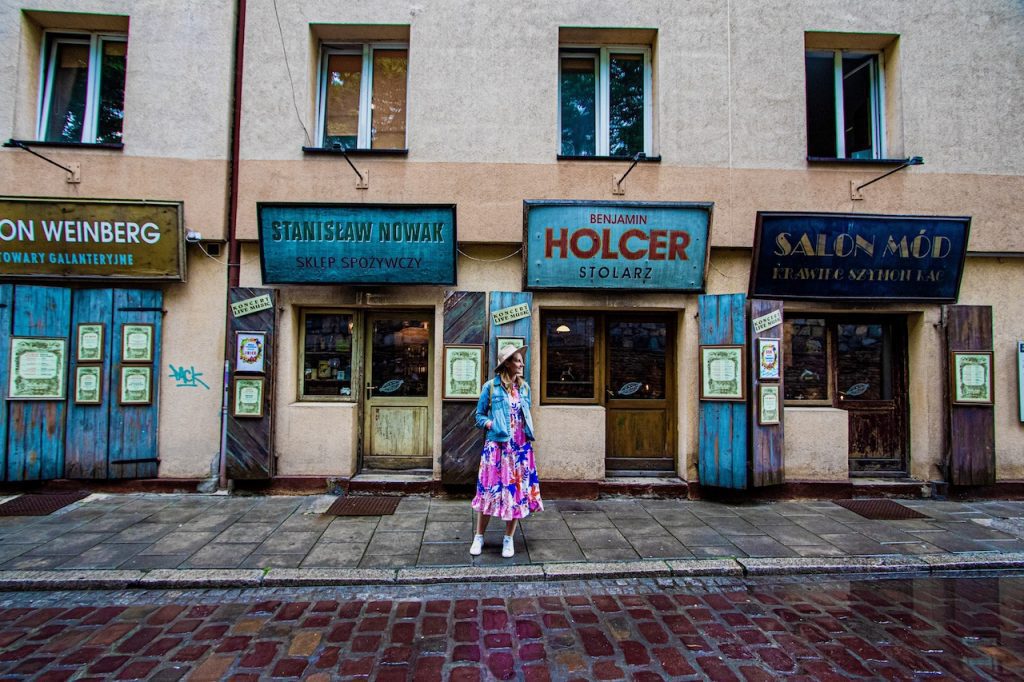 5.30 pm – Visit Oskar Schindler's Enamel Factory Museum to Learn about the Holocaust
If you're visiting Krakow, don't miss the chance to visit the museum of Oskar Schindler's Enamel Factory after taking a stroll through Kazimierz. As one of the most important museums in Poland dedicated to the history of the Holocaust, the Oskar Schindler's Enamel Factory provides a unique opportunity to learn about Europe's dark past and draw important conclusions from it.
During World War II, this factory witnessed tragic events and employed many Jews from the nearby ghetto. However, thanks to the German industrialist Oskar Schindler, who the museum is dedicated to, many of them managed to save their lives. Schindler went above and beyond to protect his workers and provide them with working conditions that allowed them to survive during wartime.
At the Oskar Schindler's Enamel Factory museum, you can explore many fascinating exhibits, including original documents, photographs, films, and objects related to life in the ghetto and concentration camps. By visiting the museum, you can gain a deeper understanding of not only Oskar Schindler and his factory, but also the entire period of World War II and its devastating consequences.
The Oskar Schindler's Enamel Factory is not just a history lesson, but also a powerful reminder that one person can make a difference and save lives during times of war and persecution. It's an incredibly inspiring place that encourages us all to fight against injustice and violence, which is more important than ever in today's world. Don't miss the chance to visit this historic landmark during your stay in Krakow.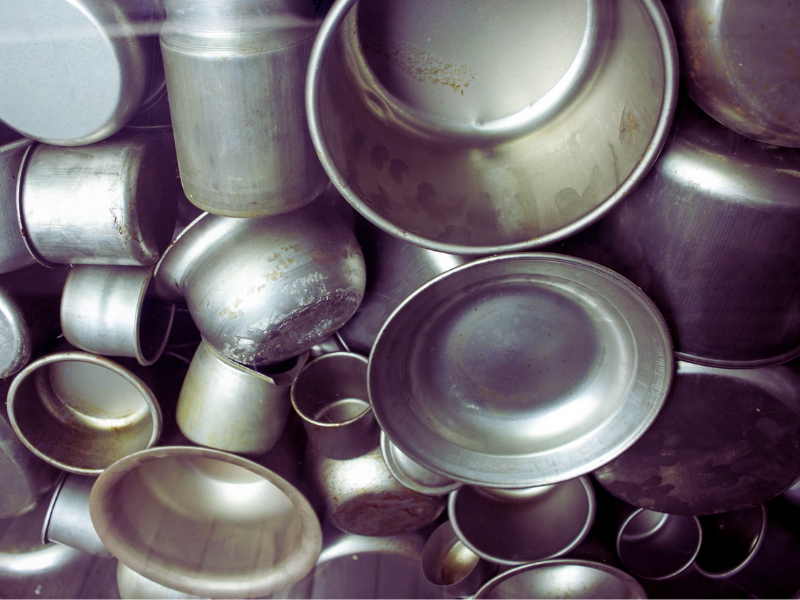 7.30 pm – Experience One of Krakow's Top Attractions: Enjoy a Breathtaking Sunset View from Krakus Mound
At the end of your tour in Krakow, make sure to visit the Podgórze district, where you'll find the Krakus Mound, one of the most beautiful places worth seeing in the city.
This place has a rich history that dates back to the 9th or 10th century. According to legend, the mound was built as a tomb for the deceased King Krakus by his sons to honor his contributions to Krakow. The Krakus Mound is 16 meters high and is one of the five mounds in Krakow.
From the top of the Krakus Mound, you can enjoy a stunning panorama of the center of Krakow, including the Wawel Castle. It's the perfect place to end the day and admire the sunset. The view from the top is incredibly impressive, and it's worth taking a moment to fully appreciate it. Additionally, the mound is surrounded by a beautiful park that invites you to relax and unwind after a day of sightseeing.
A visit to the Krakus Mound is an excellent way to end a one-day tour of Krakow. It's the perfect place to see the beauty of the city and enjoy the sunset. The rich history of this place and its surroundings adds to its charm. Therefore, I highly recommend this place to anyone who wants to experience the spirit of Krakow and see its most beautiful monuments from above.
Pin it for later!
Summary
Krakow is a beautiful city in Poland that is home to various tourist attractions. Visitors from all over the world are drawn to its charm. With my ready-made tour plan, you can experience the most important places and treasures of the city in just one day, ensuring unforgettable experiences.
Experience the beauty and history of Krakow by exploring the Old Town with its Main Market Square, Wawel Castle, Kazimierz, and the Krakus Mound. Additionally, my recommendations for the best restaurants will help you unwind and relax during your tour.
If you are planning a one-day trip to Krakow, consider using my sightseeing plan. Although there are many more attractions in Krakow, it's impossible to see them all in one day.
Each subsequent visit to this magical city offers new possibilities and experiences, so it's worth planning more trips.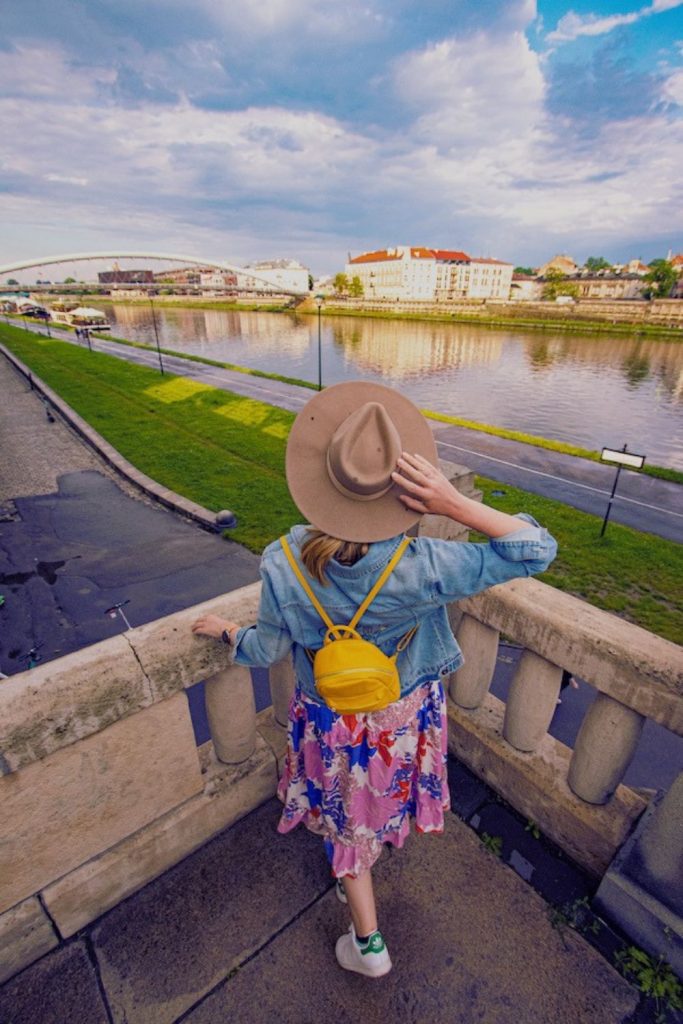 Have you already visited beautiful Krakow? Share your favorite places in the comments below, and maybe your recommendations will be included in my next articles about Krakow's attractions!