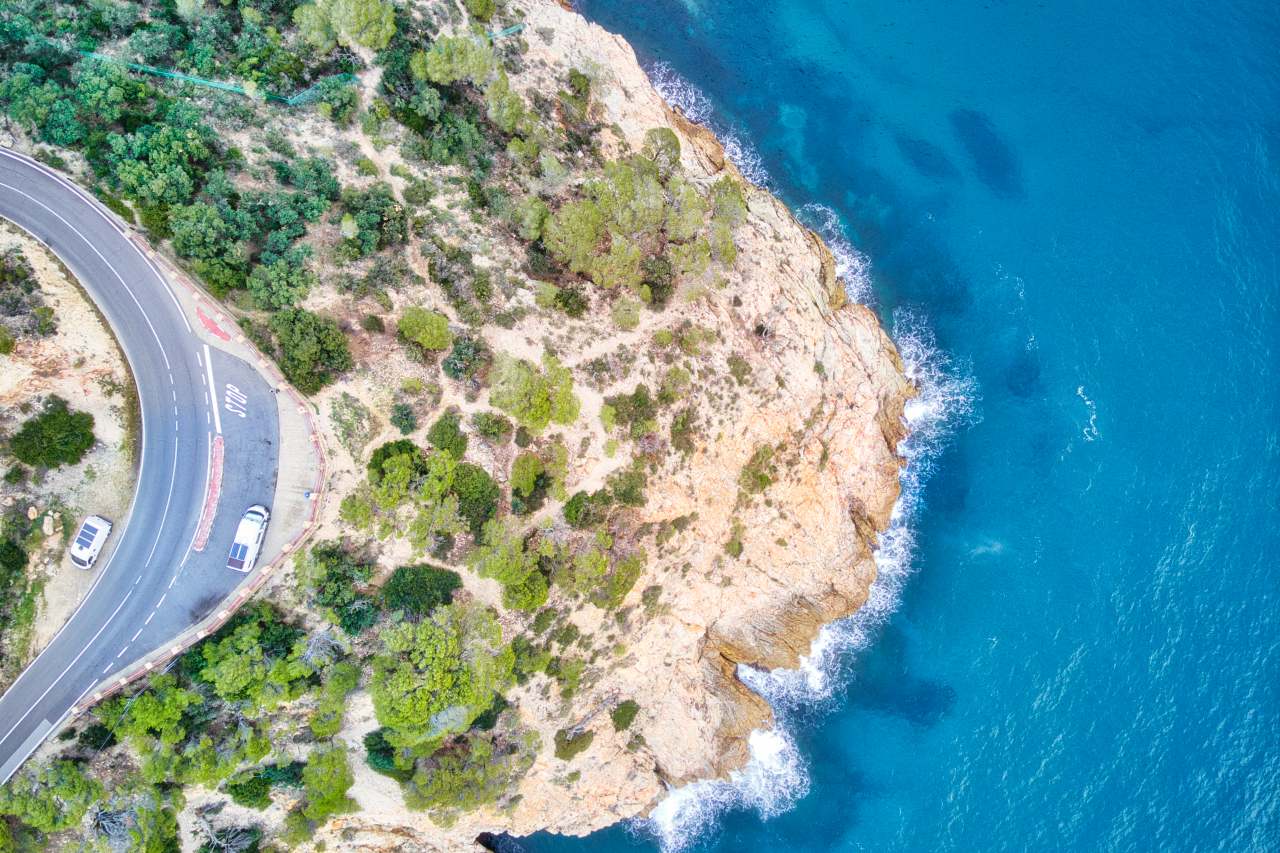 Discover the Secrets of Vanlife: 10 Things You Need to Know
Looking for a unique way to discover new places and have unforgettable adventures? Traveling by campervan might just be the answer. With a camper van, you can explore hidden corners that are normally out of reach and revel in the freedom of travel. But before you start your vanlife journey, remember that its not always a breeze. Instagram photos only show part of the reality, and vanlife, like any lifestyle, has its pros and cons. To better prepare for life on the road, check out these 10 important things to know before embarking on your camper van adventure. Dont miss out on this extraordinary experience!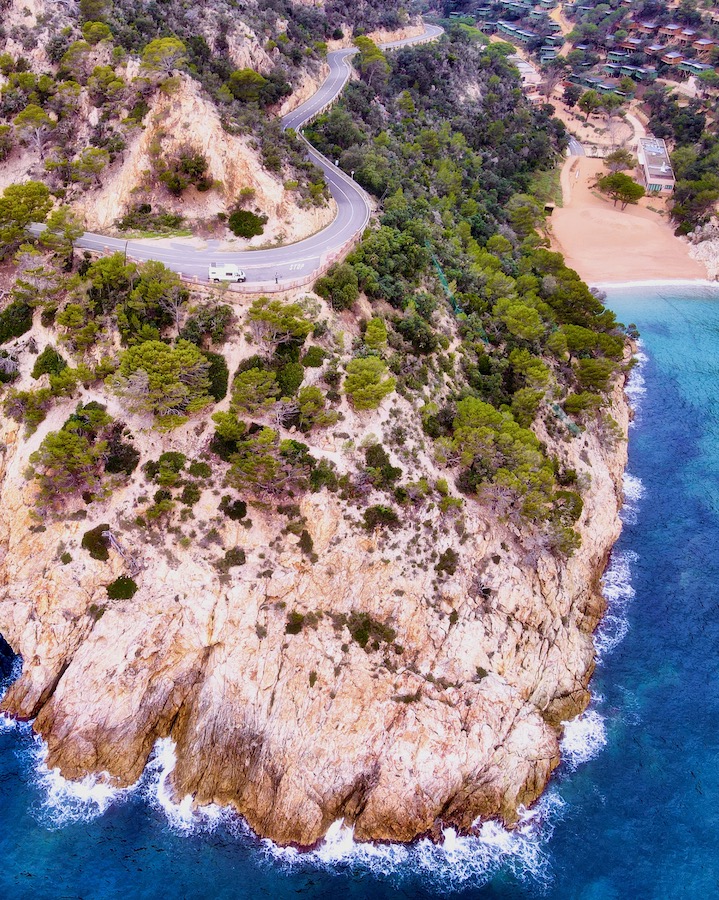 1. Sleeping in a campervan is not always a dream in nature's embrace
Traveling in a camper van can be exciting, but finding beautiful places to park and sleep can be tough, especially in large cities. Instead of finding picturesque mountains or beaches, you might end up parking in shopping center lots or on the side of the road. Despite what Instagram suggests, most vanlifers dont get to park by the ocean or enjoy mountain views. To make the most of your trip, its crucial to plan your route carefully and choose the right places to park and sleep in your camper van. Apps like Park4Night or iOverlander can help you find the best overnight options for camper van travelers. With thoughtful trip planning, you can avoid disappointments and have a memorable camper van journey, regardless of where you park.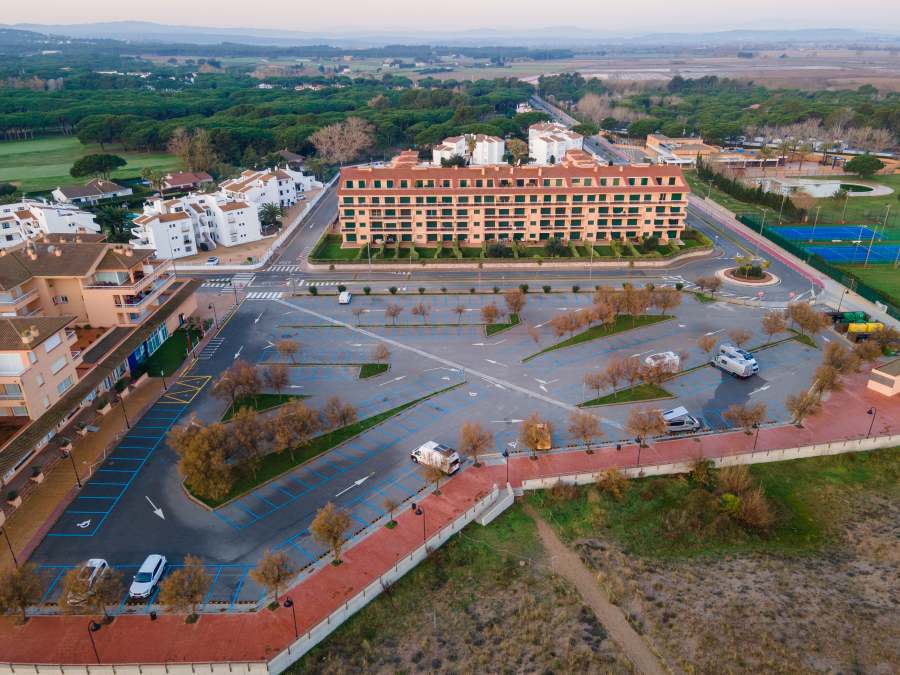 2. Not all countries are camper-friendly
The camper van lifestyle is an ideal way of traveling, providing great freedom and the opportunity to sleep in the midst of nature, away from crowds. Camper vans are extremely popular in many European countries, making it easy and enjoyable to travel by van. However, not all places allow for easy sleeping in a camper van or camping outside of designated areas. It is therefore important to check which countries are camper-friendly before embarking on a trip. Norway is one such country, with spectacular landscapes and laws allowing for free camping in the wilderness for up to 2 nights. Another country where stealth camping is allowed is Spain, but only if furniture is not placed outside the vehicle. It is important to note that some European countries, such as Austria, Croatia, and the Netherlands, have a complete ban on stealth camping. When planning your camper van adventure, be sure to research camper-friendly destinations to make the most of your journey.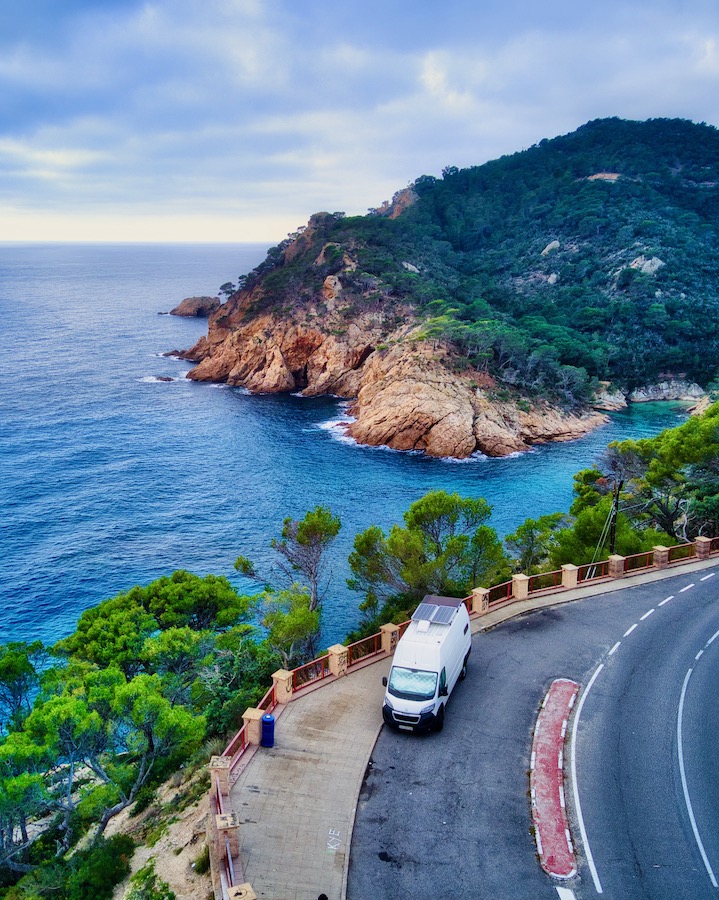 3. Campervan requires regular maintenance
Embarking on a camper van adventure is an amazing experience, but it requires careful planning and constant attention. During your trip, youll need to keep a checklist of essential items to restock regularly, including water, gas, and food. Remember, water can quickly run out, so utilize public sources and consider water-saving methods. Emptying the grey water and toilet is also vital, and you can find designated locations near highways or camping areas to avoid environmental pollution. Checking the battery level regularly is crucial, especially on cloudy days when solar panels may not perform at full capacity. In these situations, its best to connect to alternative energy sources to avoid any disruptions.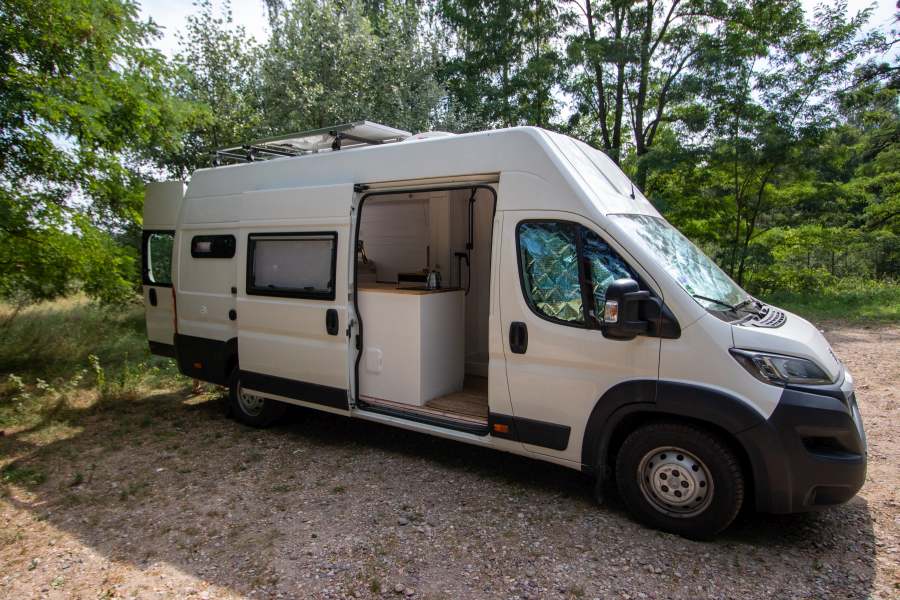 4. Living with others in a campervan can be a challenge
During a camper van trip, its important to remember that living with others in a small space can be challenging. Choosing the right travel companions is crucial, as the limited space must accommodate not only people, but also their belongings, which can lead to tension and arguments. Therefore, its recommended to discuss expectations and needs related to the camper van lifestyle with potential companions before the trip. Different daily rhythms and habits can cause misunderstandings, so its important that everyone has similar expectations. Choosing the right company can lead to creating unforgettable moments and make the trip more enjoyable. To have a successful and enjoyable trip, proper planning and preparation are necessary.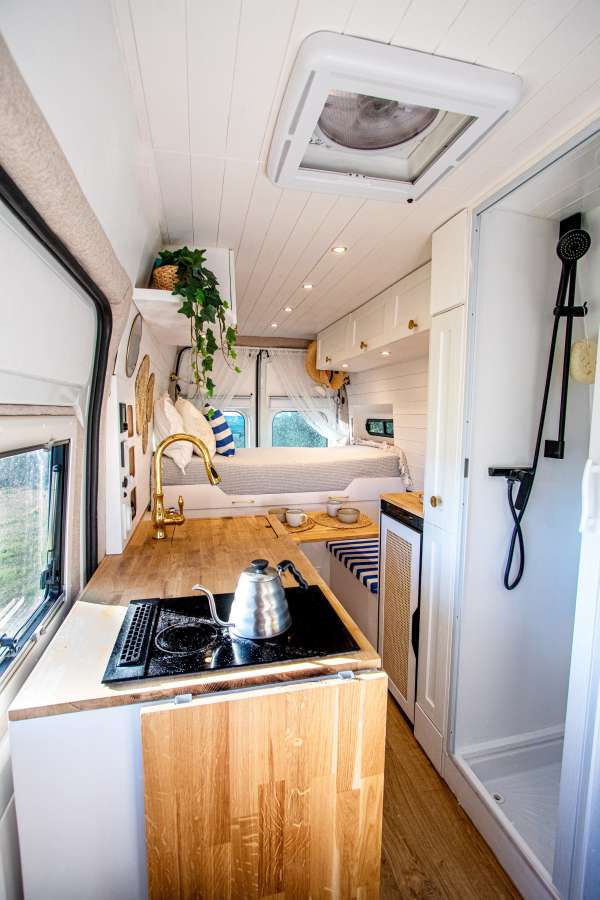 5. Not all places allow camper parking
During a camper van trip, its important to remember that finding suitable parking in popular locations can be difficult. Restrictions on camper vans, their dimensions, or lack of available spaces can pose significant challenges. Therefore, before the trip, its worth familiarizing yourself with local regulations and finding reliable parking spots. To do this, its useful to use the aforementioned apps that help find camper van parking. Investing in such apps can prove very useful, especially if you plan to travel a lot by camper van.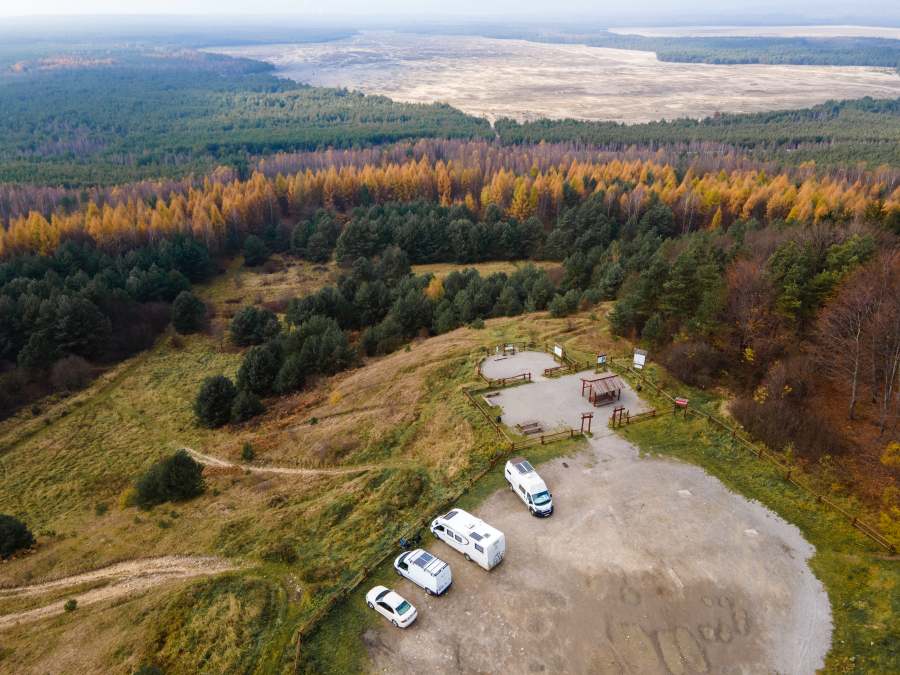 6. Dealing with frequent lack of Internet is a common reality
Access to the Internet is an essential consideration for anyone planning to live in a campervan. With remote work becoming more common, a 4G modem installation that creates a hotspot in the van is a popular solution. However, its important to note that the metal construction of the camper van can block the signal, causing internet connection issues even on campsites. Its therefore wise to check coverage maps and have alternative solutions such as SIM cards from other providers before embarking on your journey. This way, you can avoid surprises and ensure a constant and reliable Internet connection in any situation.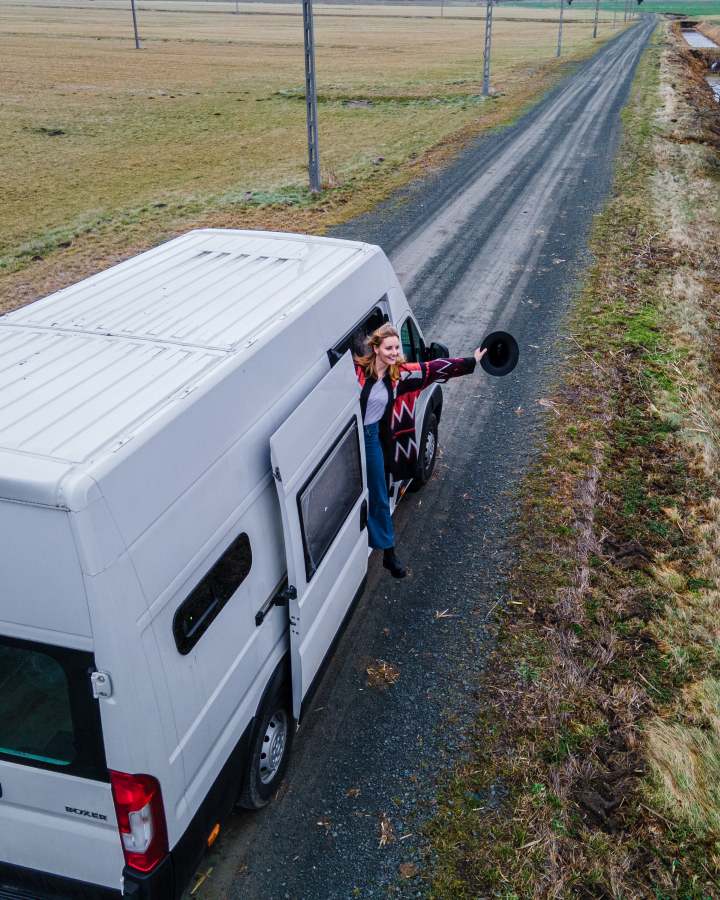 7. Camper van breakdowns happen more often than you might think
When traveling in a campervan, its essential to be prepared for potential vehicle breakdowns. Knowing how to troubleshoot common issues such as mechanical failures or electrical problems can prove invaluable. In addition, its important to have patience and the ability to cope in case the camper van requires repairs. To reduce the risk of problems, its wise to carry a basic toolkit and spare parts like light bulbs, fuses, and a spare tire. Also, conducting a thorough technical inspection before embarking on your journey and addressing any necessary repairs is crucial. By following these tips, you can avoid unpleasant surprises and enjoy a safe and comfortable trip in your camper van.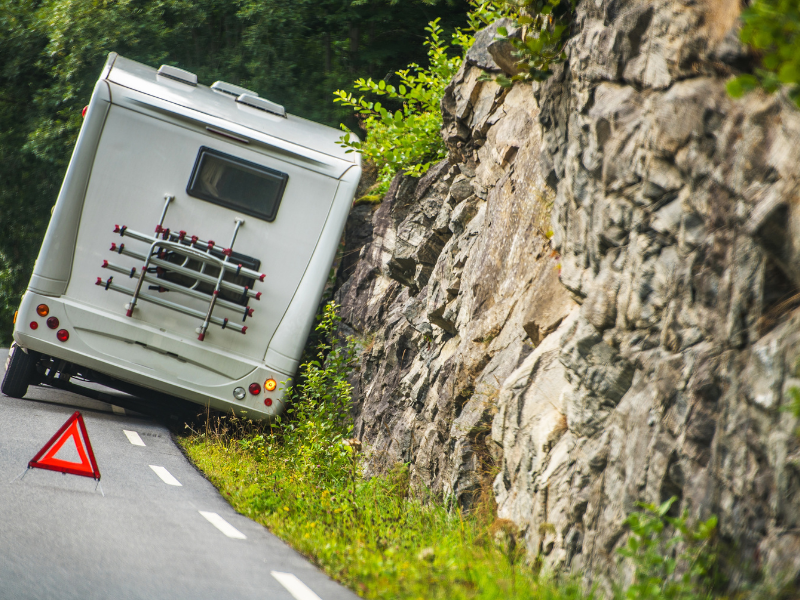 8. Less is more when it comes to a campervan
Living in a camper van presents challenges for those who cherish the freedom of travel. One major sacrifice is adjusting to small living spaces with limited storage capacity. Additionally, its crucial to avoid exceeding the camper vans allowable weight, which is only 3.5 tons in Europe. As a result, the number of belongings we can bring on board is severely restricted. Thats why its essential to embrace minimalism, focusing on quality over quantity. Doing so enables us to prioritize what truly matters, such as spending time with family and friends, and appreciating lifes simple moments, rather than material possessions. In my opinion, embracing a minimalist lifestyle while living in harmony with nature is among the most appealing aspects of vanlife.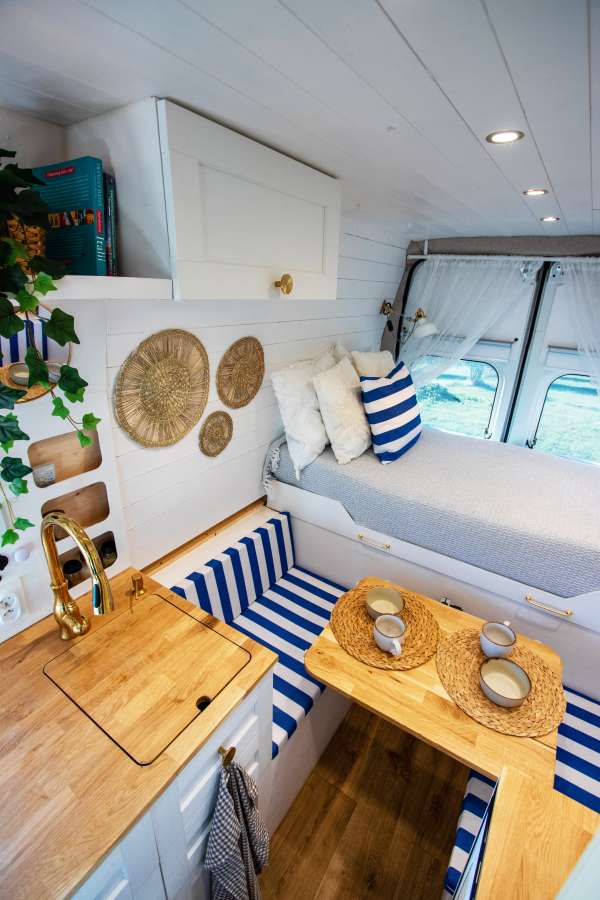 9. Fuel costs are relatively high and can significantly impact travel budgets
Traveling in a camper van is an amazing experience, but it can be expensive. High fuel prices are a major contributor to the cost of owning a camper van. Due to its heavy weight, the vehicle consumes more fuel, especially during long trips. To reduce costs, its important to plan your route carefully and adjust your speed to the road conditions. Choosing a camper van with an appropriate engine power can also help save on fuel consumption. While fuel costs cant be completely eliminated, following these tips can help minimize its impact on your travel budget.
10. Be prepared for dangerous situations
Security is paramount when living in a camper van. While a camper van is generally a safe place to reside, its crucial not to underestimate potential dangers and take appropriate precautions. Enhance your vans safety by installing additional locks, securing windows, and setting up anti-burglary alarms, cameras, and other security systems. Its also wise to carry pepper spray and create an emergency plan for unexpected situations. Always remember to lock your camper van, even if its for a short period. By following these guidelines, youll reduce the risk of theft and other security-related problems, ensuring safe and worry-free travels.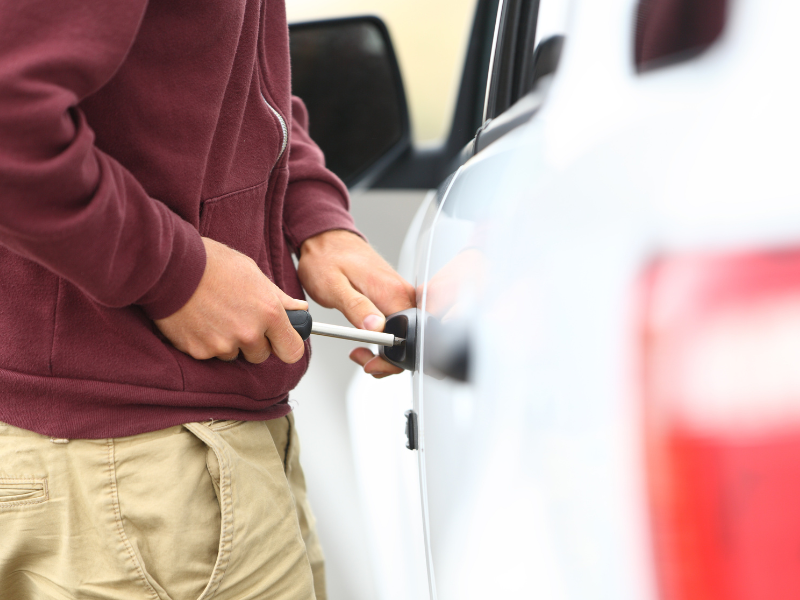 Save pin for later!
Final thoughts
Vanlife and camper travel are fantastic options for those seeking independence, a connection to nature, and travel freedom. However, before purchasing or building your dream home on wheels, its essential to realize that its not always as idyllic as depicted on Instagram. Living in a camper van presents challenges like regular maintenance, parking difficulties, and unfriendly destinations. Proper planning and organization can help minimize these issues, ensuring safe and memorable camper travels.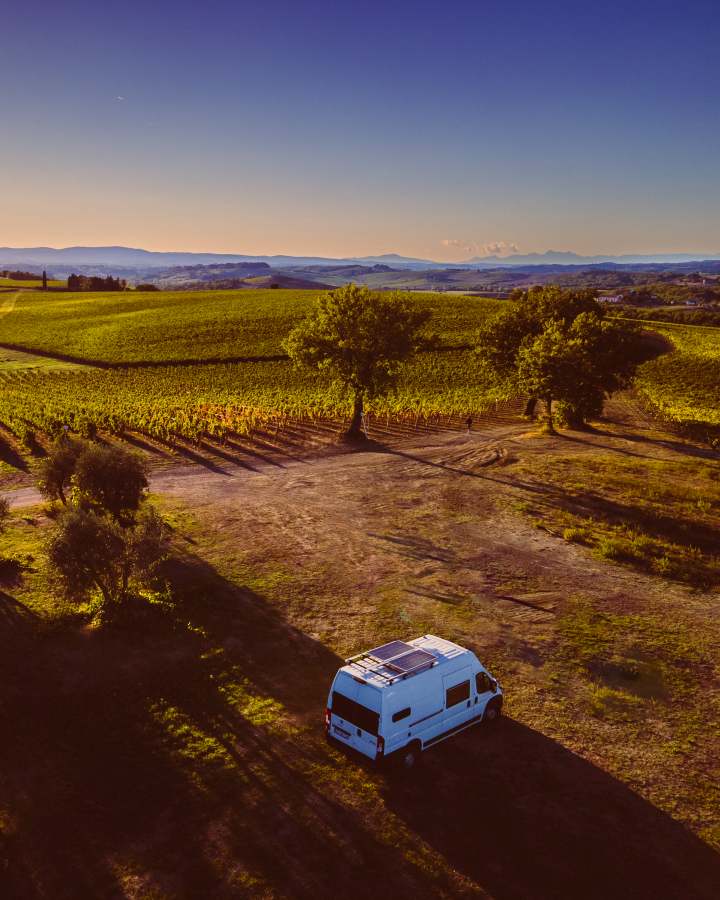 Did you find this article about camper van travel enjoyable? If so, please share it with your friends! If you have any questions about living or traveling in a camper van, feel free to leave them in the comments section below, and I will be more than happy to answer them.