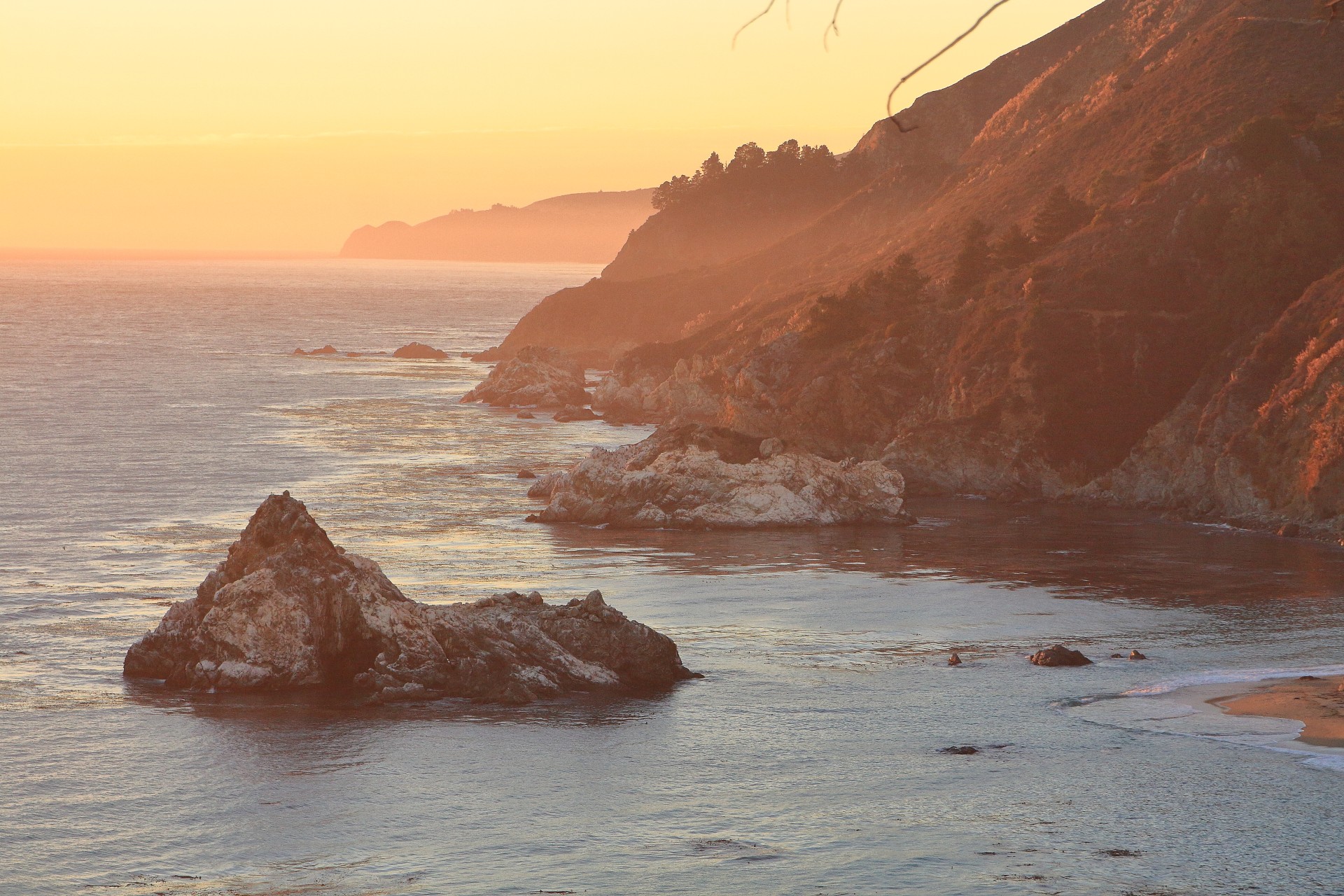 Complete Travel Guide To The USA – All You Need To Know Before Traveling To The United States Of America
Are you planning a trip to the USA? Then you've come to the right place! Here is my complete travel guide to the USA. In it you will find useful information and tips for a trip to this country, the most beautiful places you must see, a sample itinerary for the western states, a detailed account of my trip, and much more. Enjoy reading!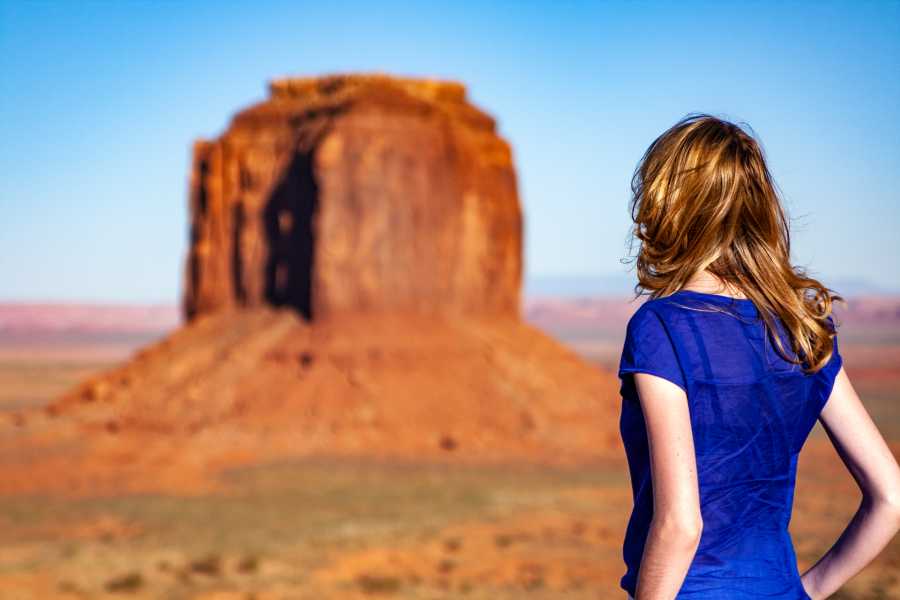 Best time to visit the United States
The United States is an extremely diverse country in terms of climate, so it all depends on which place we want to visit. It's best to plan a trip to the Western states between July and September. We went on our trip around Arizona, California, Nevada and Utah at the turn of September and October. The weather in the first three states was then just perfect for us (for some it may turn out to be too hot), while in Utah it was a bit cooler. If you are planning a trip to the mountains (e.g. to Yosemite National Park), regardless of the season, it is worth getting some warmer clothes (this way you will avoid our mistakes and you will not get cold by walking e.g. on Glacier Point).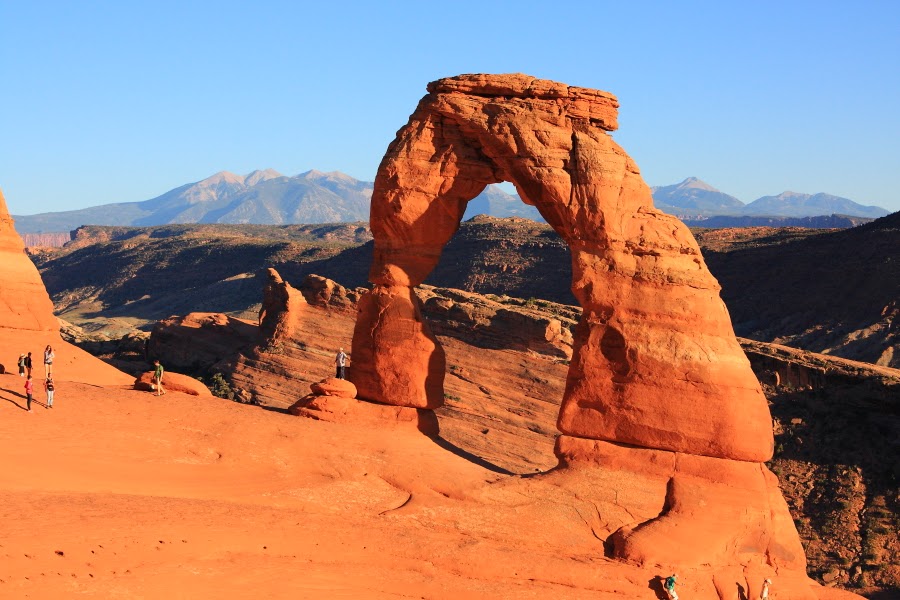 Travel costs to the United States
Visa
A foreign citizen who wants to enter the United States usually must first obtain a US visa, which is included in the travel passport, which is a travel document issued by the country of which the traveler is a citizen. Some foreign travelers may be eligible to travel to the United States without a visa if they meet the visa-free requirements. Travelers with a tourist visa (B-1/B-2) may stay in the USA for up to 6 months. The application fee for this type of visa is $160. Please note that in order to enter the United States, you must have a passport with at least a 6-month validity date. More information on visas can be found here.
Accommodation
The United States boasts a very rich and varied accommodation base. So you can find cheap, roadside motels (about $100 a night), hotels, private apartments, and luxury resorts ($400 a night or more). If you have a limited budget, it's best to stay in a B&B or motel, and if you want to save even more (and not pay at all), you can always use the increasingly popular couchsurfing option and stay with someone from the locals. During our trip, we mainly relied on the motels located on our route (with the exception of Las Vegas, where the prices of a few star hotels surprised us very positively) and on average we paid $100 per night. We always book all our accommodation online (e.g. via booking.com) and we try to do it well in advance (it is worth choosing accommodation with breakfast included and the option of free cancellation).
Food
Contrary to popular belief, you can eat really well in the United States, in addition, portions served in restaurants are usually very large (even by our standards), and the service tries very hard to satisfy even the most demanding customer. We can choose from a number of different restaurants offering cuisine from around the world, so there is a lot to choose from. The daily cost of food for one person ranges from $30 to $100, depending on where we eat. We particularly like the restaurants with filling and relatively inexpensive Mexican food. In breakfast restaurants, we can count on free refills of coffee. Remember that the best food is served in completely inconspicuous palces, and more popular restaurants (especially in large cities such as LA, San Diego or San Francisco) require prior reservation. It's always a good idea to ask for the menu of the day before placing your order. Also, do not be surprised when, when paying, the service will disappear with your credit card to the back 😉 It is good to leave about 10-20% of the tip (we have had situations where the service asked for a tip itself, even if for some reason we agreed that they don't deserve it).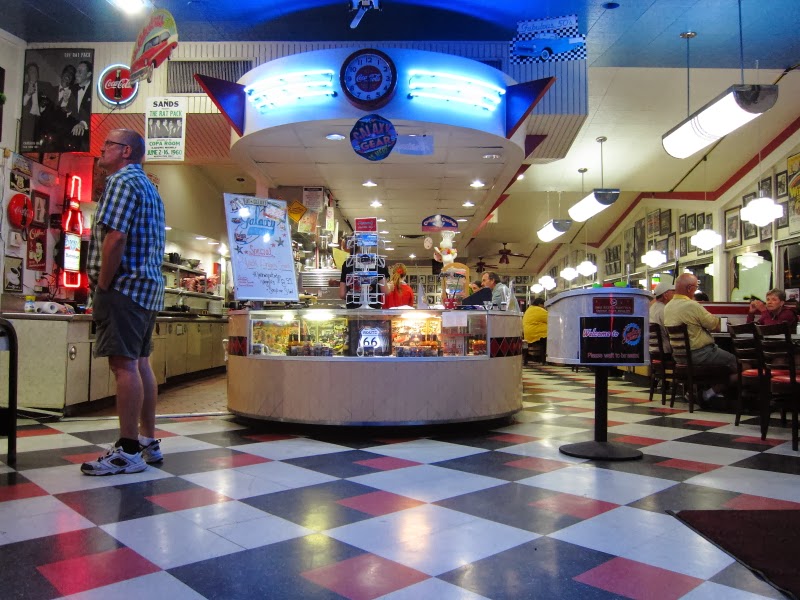 Insurance
For a trip to US, as well as to any other non-European country, it is advisable to take out insurance. It is worth paying attention to the fact that the insurance covers a high amount of treatment costs. Be sure to also check what are the exclusions from the insurance (e.g. diving can be considered an extreme sport and you need to buy an additional variant). The basic option of insurance for a trip to US costs approximately $ 270 in Poland. Fortunately, we have never had to use any compensation so far 😉
Transport
There are many convenient air connections to the United States from all over the world. Direct flights are of course the best, but you have to reckon with a higher price. The cheapest are connections with a transfer (one or more) in one of the European cities. We decided to fly from Warsaw to Los Angeles, via London, with British Airways for about PLN 2,700 per person (travel time was about 16 hours). It is worth booking flights well in advance or at the last minute, choosing flights at unpopular times or in the middle of the week and when booking have the 'private mode' option set in the browser. You can also join various loyalty programs, such as Miles & More. We mostly book air tickets via skyscanner.com. Kiwi.com is also a recommended site for booking airline tickets.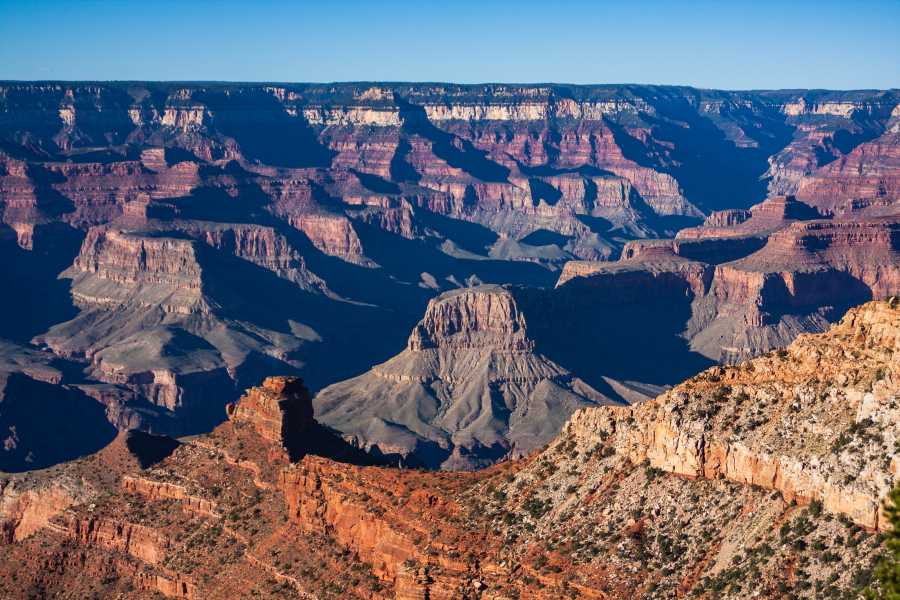 Without a doubt, the most convenient and the fastest means of transport in the United States (apart from flights, of course) is renting a car (the cost of fuel is approx $ 4 per gallon). For this purpose, theoretically foreigners should have a valid international driving license. In practice – usually a national driving license is sufficient. In addition, a valid credit card is required to rent a car in the US. The minimum age for a driver is 19-25. The daily cost of renting a car is about $70-90 and depends on many factors (including the size of the car, rental period, place of rental and return of the car), but in fact the selected insurance option has the greatest impact on the price. If we have large distances to cover, it is worth renting a larger car (we will pay a little more, and the driving comfort is much better). Often it is also more profitable to rent a car for more days than, for example, for one day shorter. It's best to reserve your car online in advance (e.g. through rentalcars.com).
There are many recommended car rental agencies in the States. We used the services of the Dollar rental (lower price, but worse service quality and longer queues to pick up the car) and Hertz (if you get a free Hertz Gold card, then you can pick up the car without queuing). An interesting fact is that when renting a car in the States, usually the rental service will not indicate a specific car, but will allow us to choose any car from a given zone (if a given car is in a parking lot in a given zone, and it is of a higher class, you can still rent it at the same, lower price).
If you're traveling with children or more, consider hiring a motorhome (through Cruise America, for example). In this way, we can save on expensive accommodation and meals that we can prepare ourselves.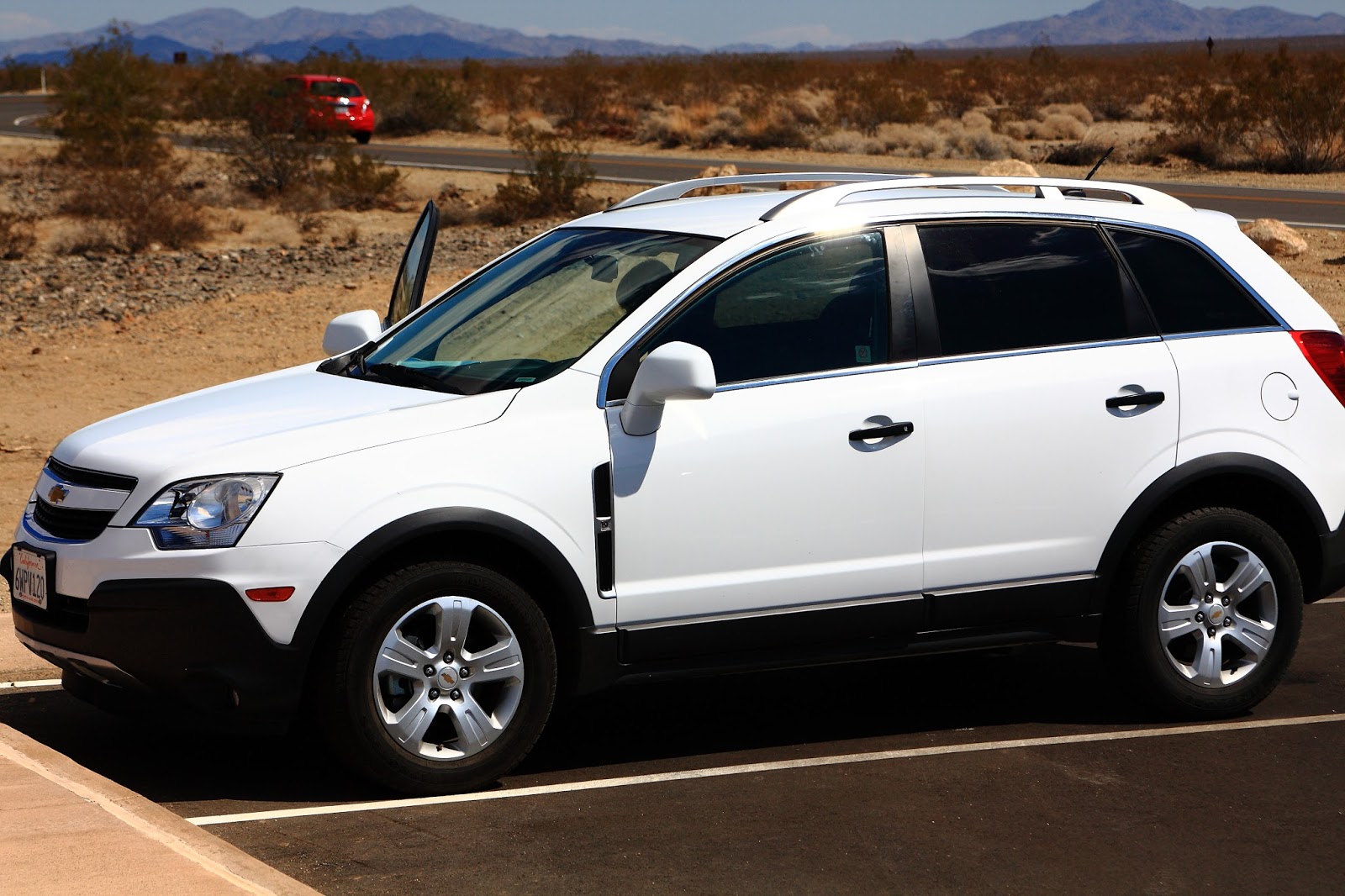 National parks fees
If you intend to visit more than two national parks (which is probably in most cases), it is worth getting a so-called Annual Pass. The cost of this pass is $80 per car (with a maximum of 4 adults). Annual passes can be purchased online in advance or at the entrance to the first park visited.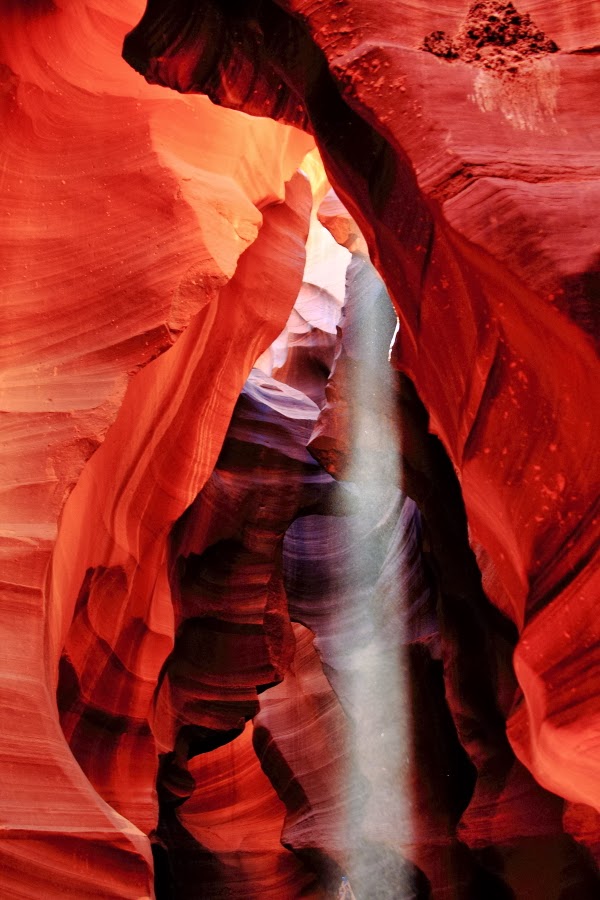 What to see in the United States?
Below you will find a list of the best must-see places in the United States.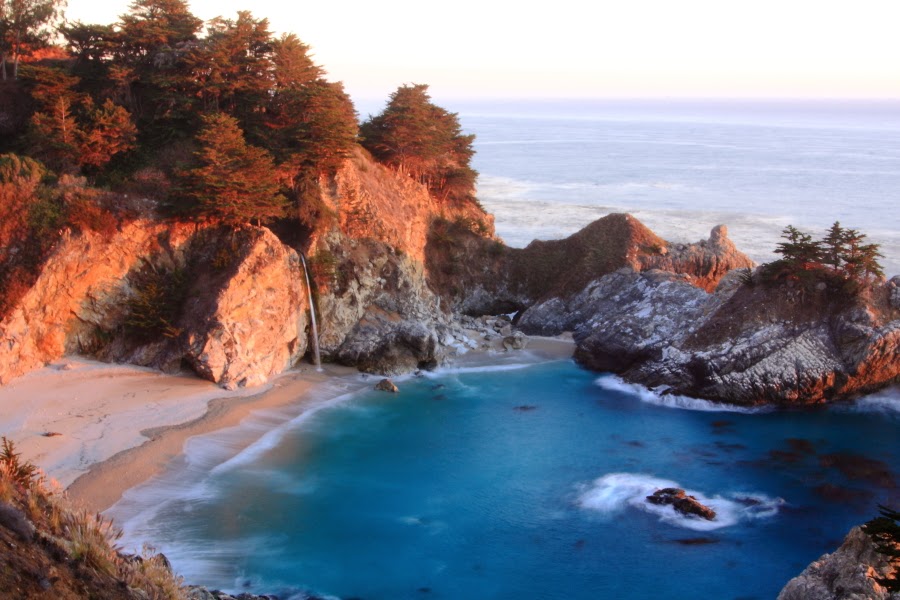 The Grand Canyon, Arizona – probably the most amazing place on Earth, one of the most beautiful natural wonders in the world, this place is visited by almost 5 million people every year for a reason.
Monument Valley, Arizona and Utah – impressive rock formations rising out of the plain, which look exceptionally beautiful during sunrise and sunset.
Antelope Canyon, Arizona – a real treat for photography enthusiasts, the slot canyon, which thanks to its amazing shape and the play of lights has gained fame all over the world.
Sedona, Arizona – the most picturesque city of the Southwest and the Red Rock Country region famous for its red rocks.
Big Sur, California – located south of the Monterey Peninsula, this region offers stunning views of the surrounding cliffs and the Pacific Ocean.
Death Valley, California – the greatest depression in North America, one of the hottest places on Earth.
Los Angeles, California – the City of Angels that never sleeps, offering its visitors world-class attractions, great restaurants and a truly Californian atmosphere, the second most populous city in the United States.
Yosemite National Park, California – one of the most visited parks in the entire United States, the majestic Half Dome, the El Capitan monolith over a kilometer high, and the highest waterfall in America.
San Diego, California – the second largest city in California, known for its fabulous beaches, mild climate and great Mexican cuisine.
Napa Valley, California – the world-famous land of excellent wine flowing, in terms of the number of vineyards and restaurants, outshine many others in the States, a must for lovers of wine.
San Francisco, California – reportedly one of the most visited cities in the world, the engineering miracle of the 20th century in the form of the Golden Gate Bridge, the legendary Al Capone prison and the winding Lombard Street are just some of its attractions.
Joshua Tree National Park, California – a picturesque park that owes its name to a succulent plant unparalleled anywhere else, an ideal place for camping, climbing or hiking.
Willamette Valley, Oregon – the Burgundy of America, beautiful landscapes in the form of picturesque vineyards set against the backdrop of a majestic volcano and the delicious local Pinot Noir wine, considered one of the best in the world, our discovery during our recent trip to Oregon.
Painted Hills, Oregon – one of the seven wonders of the region, hills famous for their amazing colors and wonderful patterns, a must-see for all nature lovers.
Arches National Park, Utah – magnificent arches and rock formations, with the famous Delicate Arch at the forefront, the perfect place to admire the spectacular sunset.
Zion National Park, Utah – our biggest positive surprise while traveling in the US, the walk along The Narrows trail in a gorge along the Virigin River is an experience that will stay with us for many years.
Bryce Canyon National Park, Utah – an extremely picturesque place on the map of Utah, known primarily for its thousands of limestone outliers called hoodoo.
3 week road trip USA
Below you will find an example of a 3-week itinerary for a trip to the Western United States.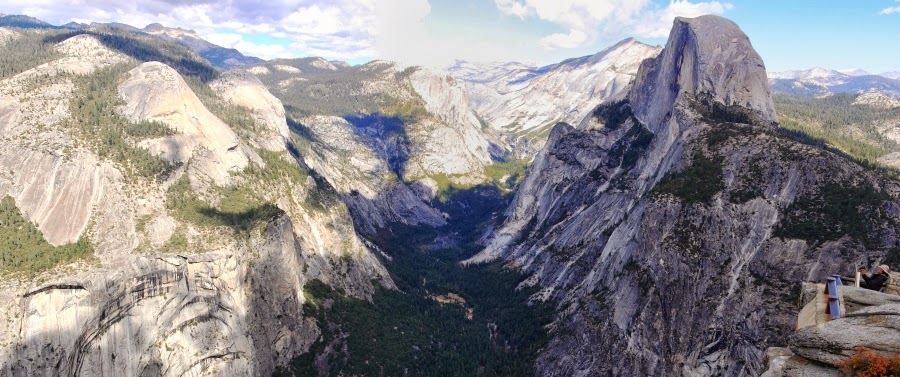 Day 1-2: Los Angeles
Hollywood Boulevard, Walk of Fame, Rodeo Drive, Dolby Theatre, Sunset Boulevard, Beverly Hills, Venice Beach, Griffith Observatory
Universal Studios Hollywood
Day 3: Palm Springs
Joshua Tree National Park
Mojave National Reserve
Day 4-5: Las Vegas
The Strip, Madame Tussauds
Day 6: Sedona
Hoover Dam, Bell Rock, Cathedral Rock, Courthouse Rock
Day 7: Flagstaff
Day 8: Monticello
Antelope Canyon
Horseshoe Bend
Monument Valley
Day 9-10: Cedar City
Arches National Park
Bryce Canyon National Park
Day 11: Las Vegas
Day 12-13: Mariposa
Death Valley
Yosemite National Park part 1
Day 14: Sacramento
Yosemite National Park part 2
Day 15-16: San Francisco
Napa Valley
Twin Peaks, Golden Gate Park, Alamo Square, Golden Gate Bridge, Lombard Street, Union Square, Embarcadero, Chinatown
Day 17: Santa Maria
Day 18-20: San Diego
Pismo Beach, Santa Barbara, Mission Bay
San Diego Zoo, Balboa Park, Mission Beach
Mission Beach, La Jolla
Day 21: Los Angeles
Venice Canals, Santa Monica Pier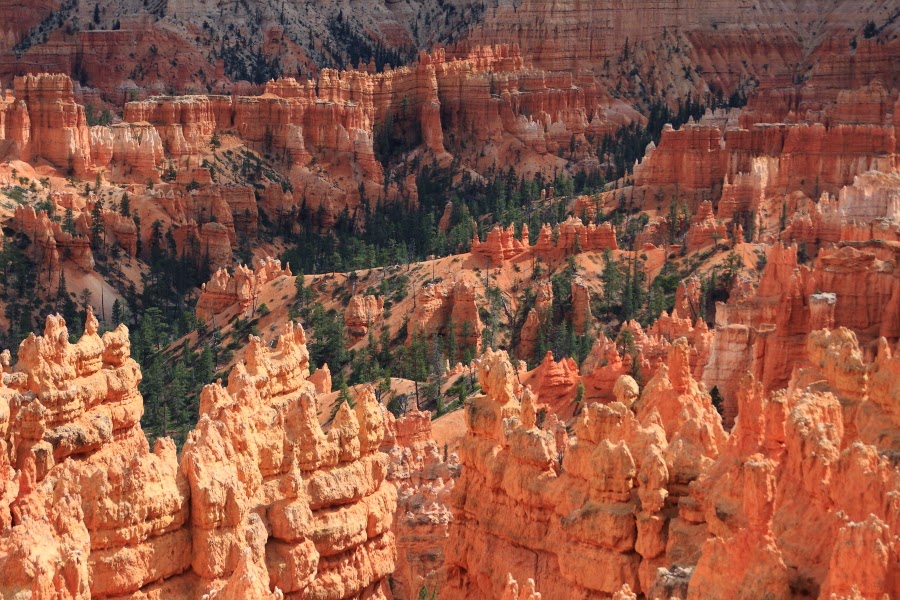 To sum up
The United States is a great place with a lot to offer and it is definitely worth going there at least once in your life. It is also the perfect destination for your first long trip. Hope you find the above travel guide useful and help you plan your dream vacation. And if you've been to the US, be sure to share your impressions in the comments section below.
BONUS – we shipped campervan from Europe to USA – what went wrong?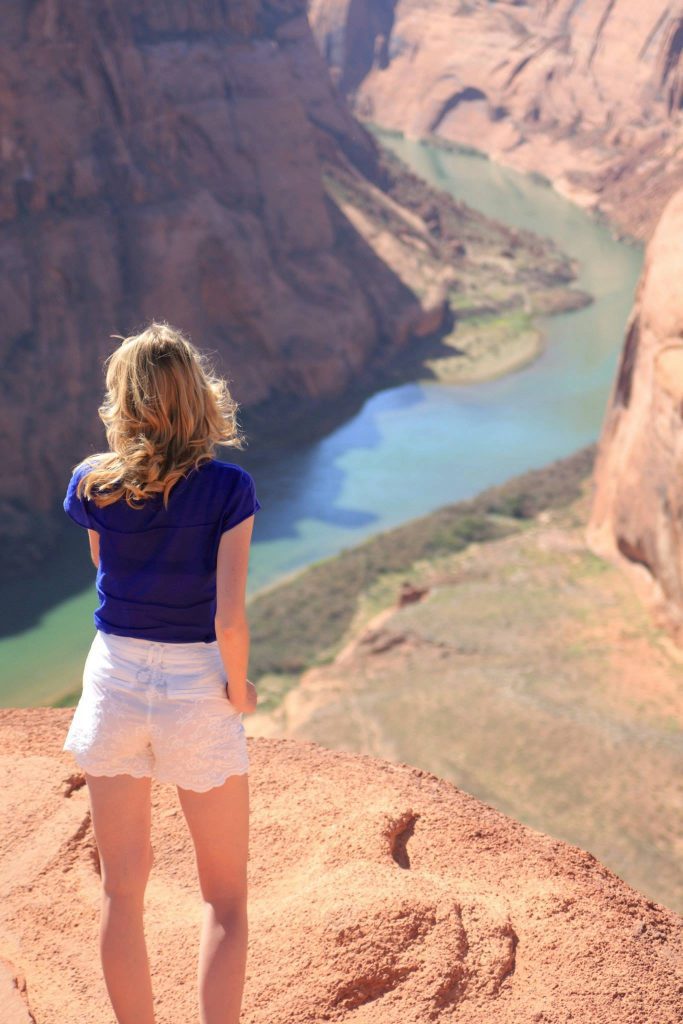 Pin it for later!