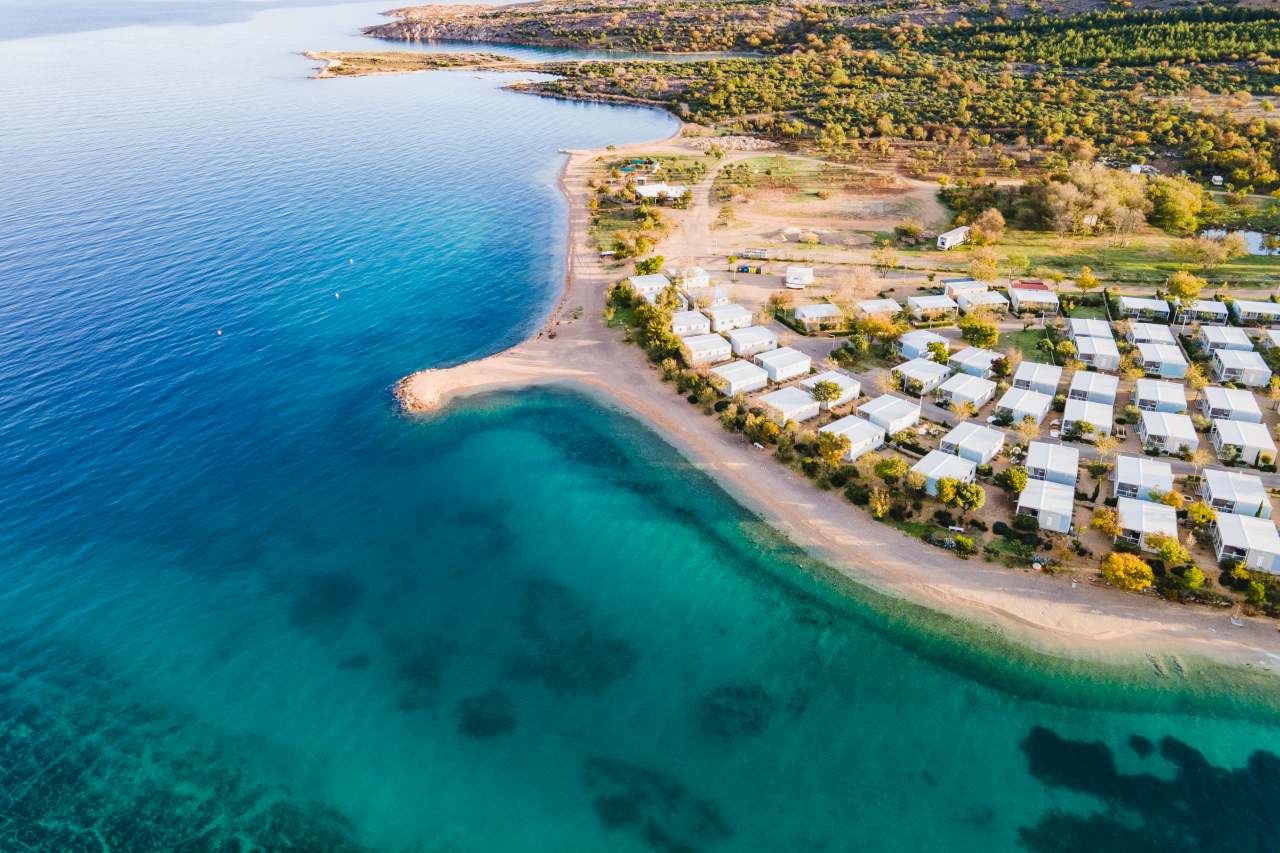 10 Thrilling Lesser-Known European Destinations for Your Next Holiday Adventure
If youre searching for unique and culturally rich European destinations to spend your holidays, Europe has plenty of undiscovered treasures waiting to be explored. Lesser-known but equally charming places like magnificent castles, idyllic towns, picturesque mountains, and secluded lakes offer travelers the chance to uncover hidden gems with rich histories and unique charm. Join me in discovering Europes top 10 hidden gems worth visiting this year. These real pearls are sure to captivate every culture, history, and nature enthusiast. Let yourself be inspired and embark on an unforgettable journey to these lesser-known corners of Europe. Pack your bags and explore the undiscovered places for your holidays!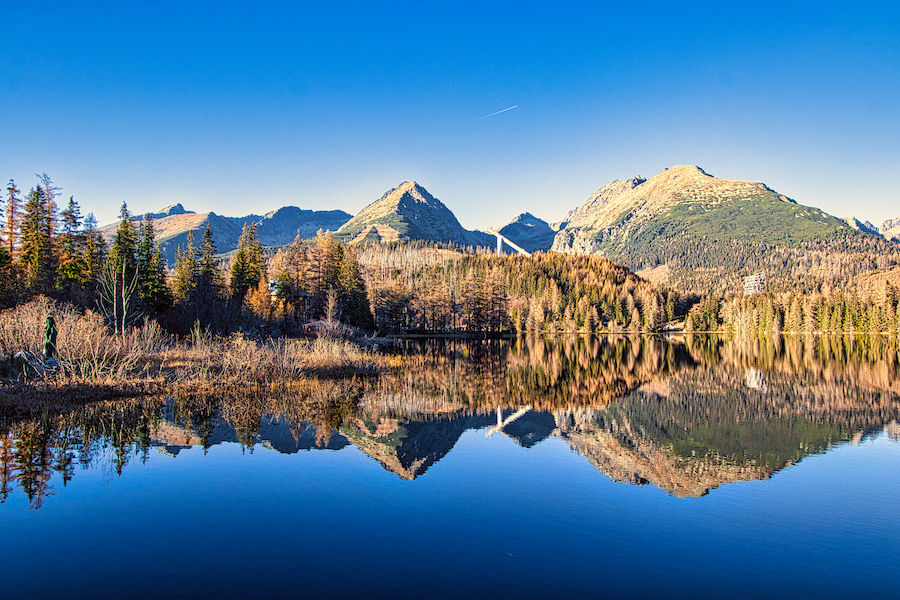 1. The Książ Castle, Poland: A Hidden Gem in European Destinations
Discover the beauty of Lower Silesias top attraction by visiting Książ Castle in Wałbrzych - an impressive castle with a rich history that will surely enchant you. Książ Castle, the largest castle in the region and the third largest in Poland, dates back to the 13th century and offers visitors beautiful rooms such as the Maksymilian Room and the Chinese Salon. Surrounded by beautiful forests and the Chełmy Landscape Park, the castle also hosts cultural events like concerts and art exhibitions. For history enthusiasts, Książ Castle offers candlelit night tours and the chance to explore tunnels carved underneath the castle, revealing original elements from World War II and unique insights into the castles history. Dont miss the chance to visit this top European destination, with its captivating beauty, rich history, and vibrant culture.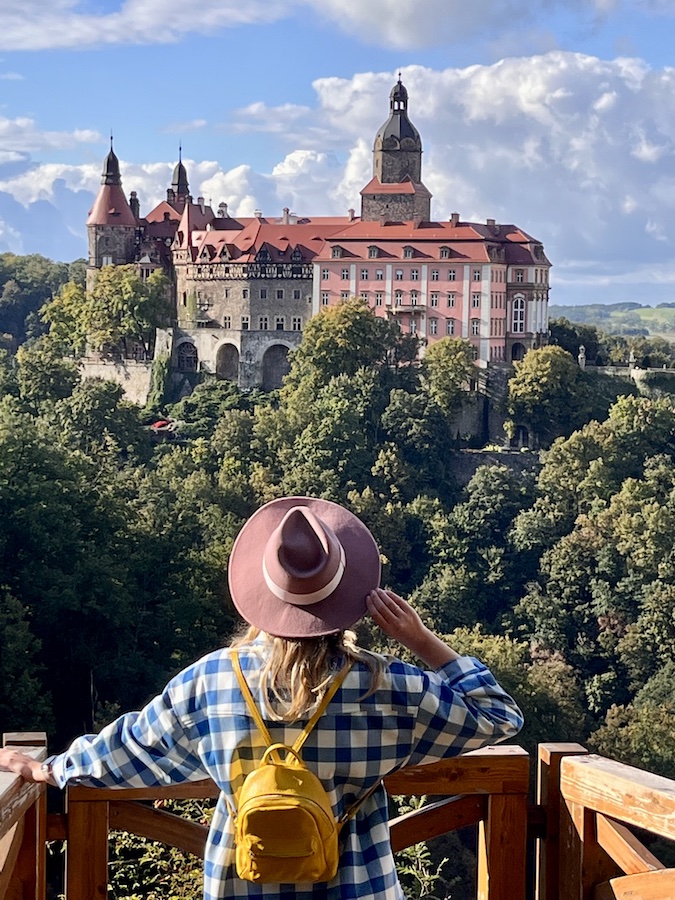 2. Castelvetro di Modena, Italy
Castelvetro di Modena is a hidden gem in the Emilia-Romagna region, located just 15 km south of Modena. This picturesque town is renowned for its characteristic towers and bell towers that give it a unique charm, while the lush hills surrounding it offer breathtaking views. The medieval center is home to six towers, remnants of ancient defensive walls, and the impressive Levizzano Castle. At the heart of the town lies Piazza Roma, a beautiful viewpoint where visitors can admire the surroundings and play a popular game of checkers on a black and white square surface, creating a chessboard. This square is also home to the clock tower, a symbol of Castelvetro that was built between the 11th and 12th centuries. The parish church, which was built in 1897 to honor the martyr saints Senesio and Teopompo, is another must-visit attraction with its unique slender bell tower rising to a height of 48.5 meters, showcasing neo-Gothic architecture at its best. If youre a history buff, architecture enthusiast, or simply enjoy stunning views, Castelvetro di Modena is the perfect destination for you.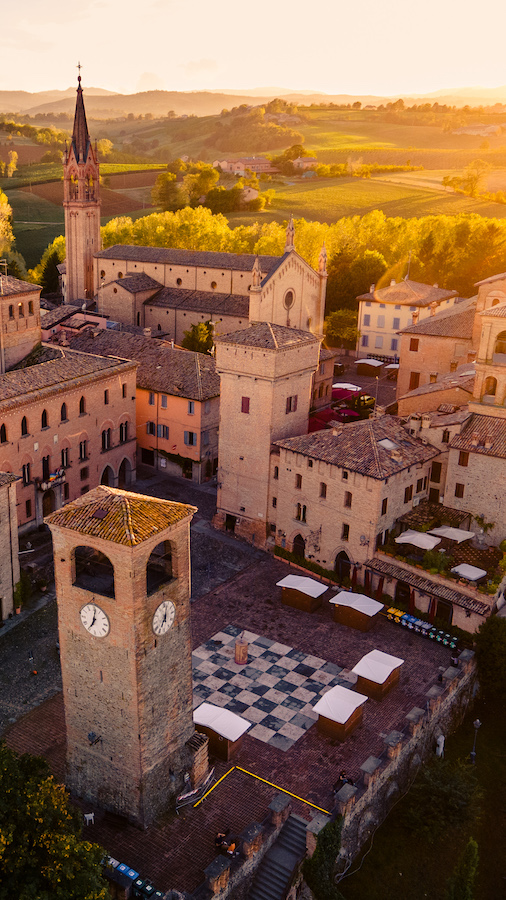 3. Cadaqués, Spain: A Unique Coastal Town among European Destinations
Cadaques, located on the stunning Costa Brava coast of Spain, is a picturesque port town renowned for its association with Salvador Dali and stunning landscapes. The artist drew inspiration from Cadaques terrain and resided nearby. The town is part of the Dali Triangle, which includes Figueres and Púbol, both featuring museums dedicated to the artists work. Cadaques boasts exceptional restaurants and cafes offering local delicacies such as paella and tapas. The towns charming streets provide a serene ambiance in the evening, with views of the bay and the sound of waves. Cadaques is an ideal destination for those seeking peace and relaxation in a beautiful setting where anyone can feel like an artist walking through picturesque landscapes inspired by Salvador Dali.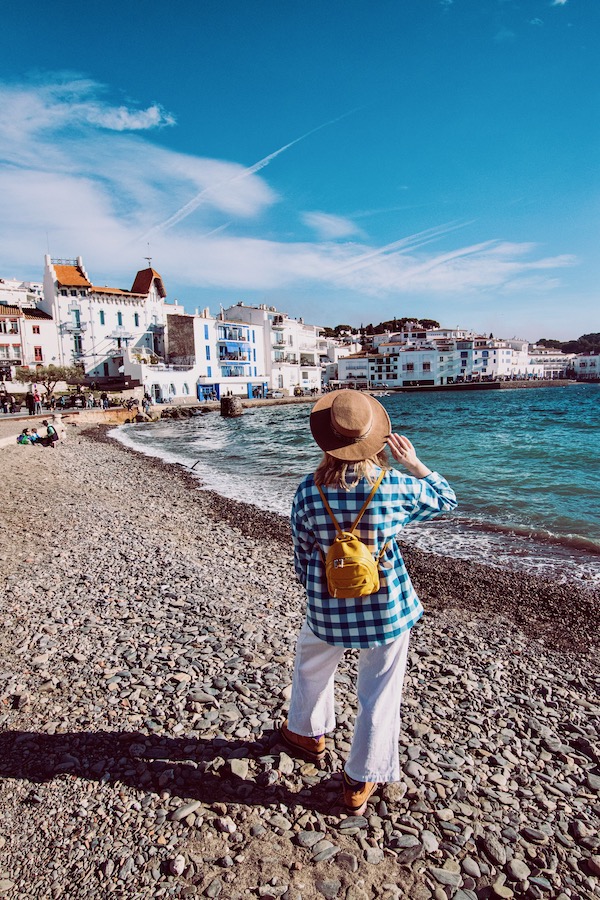 4. Colmar, France
Discover Colmar, the charming town in Alsace, eastern France, renowned for its beautiful architecture, colorful houses, and delicious Alsatian wine. As the birthplace of Auguste Bartholdi, the famous sculptor and creator of the Statue of Liberty in New York City, Colmar is an important cultural landmark in Europe. Enjoy a stroll along the picturesque canals that earned the town the nickname Little Venice, and admire the charming bridges and landscapes that attract photography enthusiasts. Treat your taste buds to local specialties like tarte flambée and choucroute, a delicious sauerkraut and meat dish thats popular with gourmets. Dont miss the opportunity to taste wine from local vineyards or purchase handmade crafts and regional products. In summary, Colmar is the perfect destination for those seeking beauty, culture, and history. Add it to your bucket list and plan to stay for at least a few days.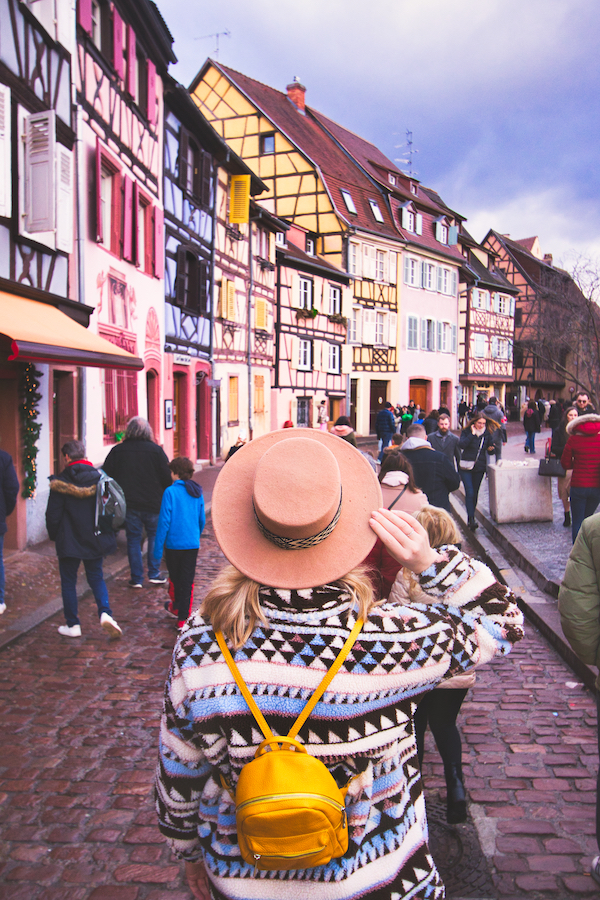 5. Krk Island, Croatia: A Hidden Paradise Among European Destinations
The island of Krk, located in the Adriatic Sea, is one of Croatias largest and most beautiful islands. Visitors can explore the islands natural landscapes, rich history, and unique culture. The city of Krk, situated on the west coast, is a popular destination with stunning beaches and landmarks such as the beautiful St. Marys Cathedral. Vrbnik, a charming small town situated on a limestone hill, is well-known for its exceptional wines, particularly the white Vrbnička Žlahtina. Beach enthusiasts will love Stara Baška, a picturesque seaside town with beautiful hills and beaches. Omišalj, an ancient city founded in Roman times, boasts a quaint old town with narrow streets, historic buildings, and breathtaking views. With so much to offer, the island of Krk is a perfect getaway for nature lovers, adventurers, and history buffs. Local restaurants, cafes, and bars also serve delicious Croatian cuisine and wine from nearby vineyards.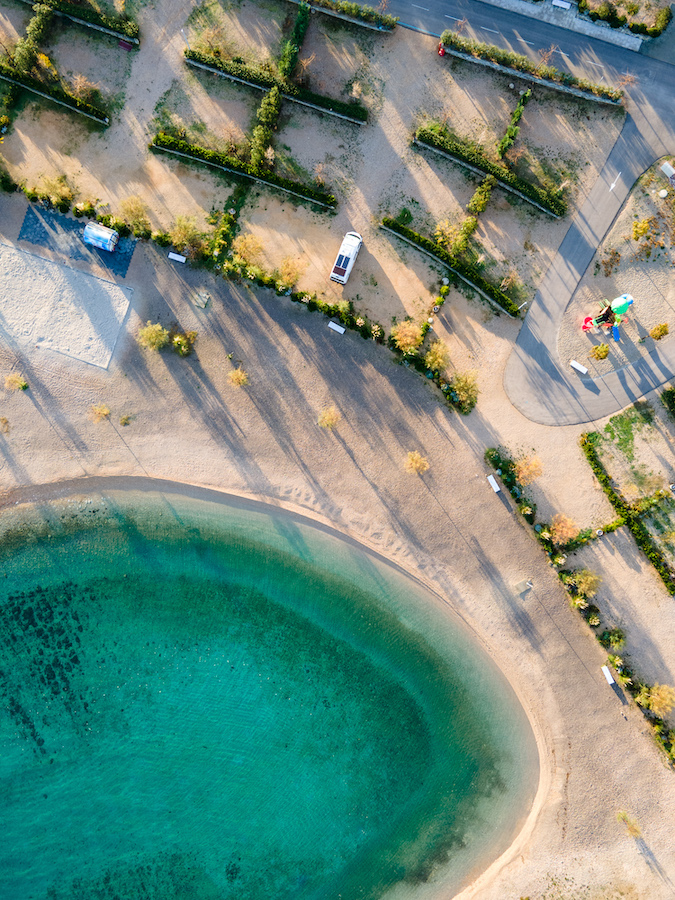 6. Heidelberg Castle, Germany
Heidelberg Castle, one of the most beautiful tourist attractions in Germany, has survived over 200 years despite war attacks, fires, and lightning strikes. Today, it is a symbol of German Romanticism and an essential part of Germanys cultural heritage. With Upper and Lower Castle, the latter is more popular among tourists. The castle boasts the worlds largest wine barrel, the Great Barrel, which has its own dance floor. Additionally, the Heidelberger Frühling International Music Festival is hosted at the castle and is a must-visit for classical music lovers. Heidelberg Castles architecture and history make it a unique place that attracts tourists worldwide. To fully appreciate its beauty and value, I recommend visiting it in person.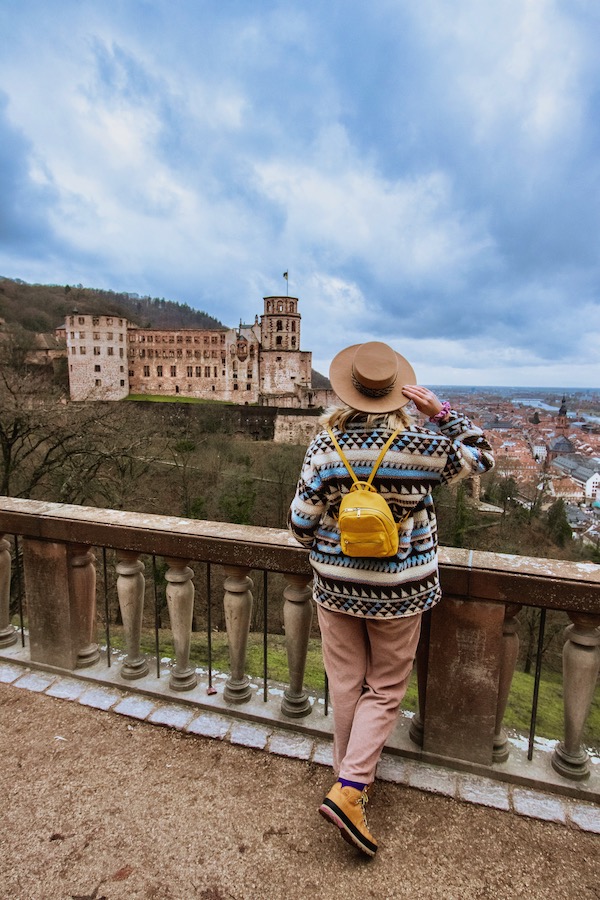 7. High Tatras, Slovakia
The High Tatras mountain range is an incredibly beautiful destination located on the border of Poland and Slovakia. However, its the Slovakian part of the High Tatras that attracts travelers from all over Europe, thanks to its stunning landscapes and spectacular views. Gerlach, the highest peak in the Carpathian Mountains, is located here, along with other peaks that create a breathtaking landscape. Łomnica, the second-highest peak in the Tatras, is another popular attraction that can be reached by cable car, offering unforgettable views. Additionally, the High Tatras boasts many hiking trails that wind through charming valleys, canyons, and picturesque lakes, such as Štrbské Pleso. Visitors can also enjoy Slovak hospitality and delicious food, including local dishes like the famous bean soup, fazulovica, and dumplings, halusky, which are sure to delight foodies. In summary, the High Tatras is a great place to relax and unwind while taking in some of Europes most stunning natural scenery.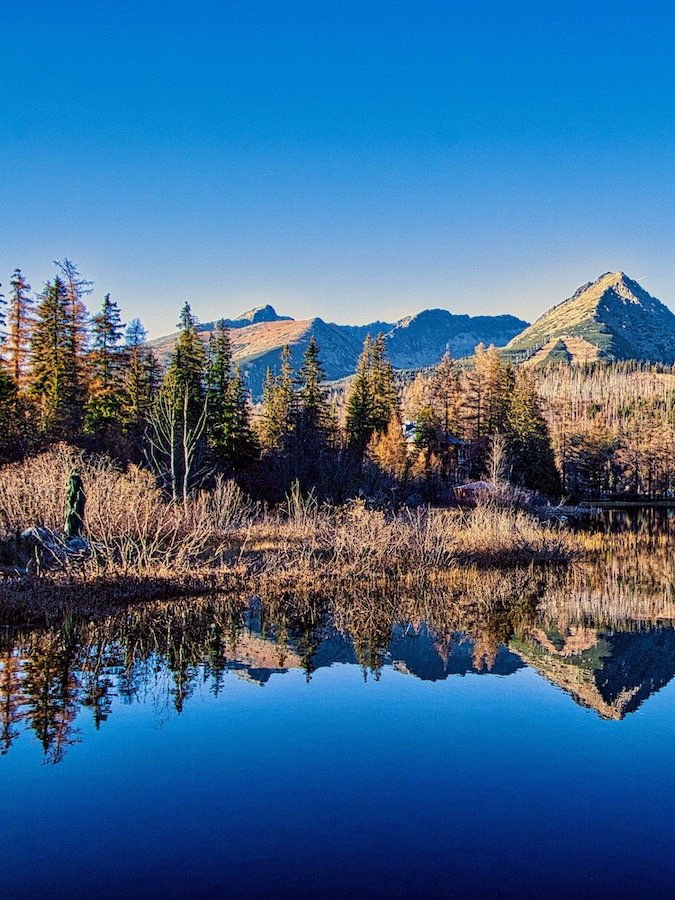 8. Znojmo, Czech Republic: A Hidden Jewel among European Destinations
Znojmo, located near the border with Austria in Moravia, Czech Republic, is a charming historic town that offers visitors a rich cultural and historical experience. The towns beautiful old town, Masaryk Square, St. Nicholas Church, Rotunda of the Blessed Virgin Mary and St. Catherine, Znojmo Castle, and underground tunnels are worth exploring. The towns location on a hill above the Dyje River provides stunning views of the surrounding vineyards. In autumn, Znojmo hosts a wine festival where visitors can taste excellent Moravian wines. Znojmo is an ideal destination for culture, history, and wine enthusiasts. Local food specialties, such as dumplings, cabbage soup, goulash, and braised meat, are sure to delight foodies. With its pleasant atmosphere, breathtaking landscapes, and rich history, Znojmo is one of Europes most beautiful towns, definitely worth a visit.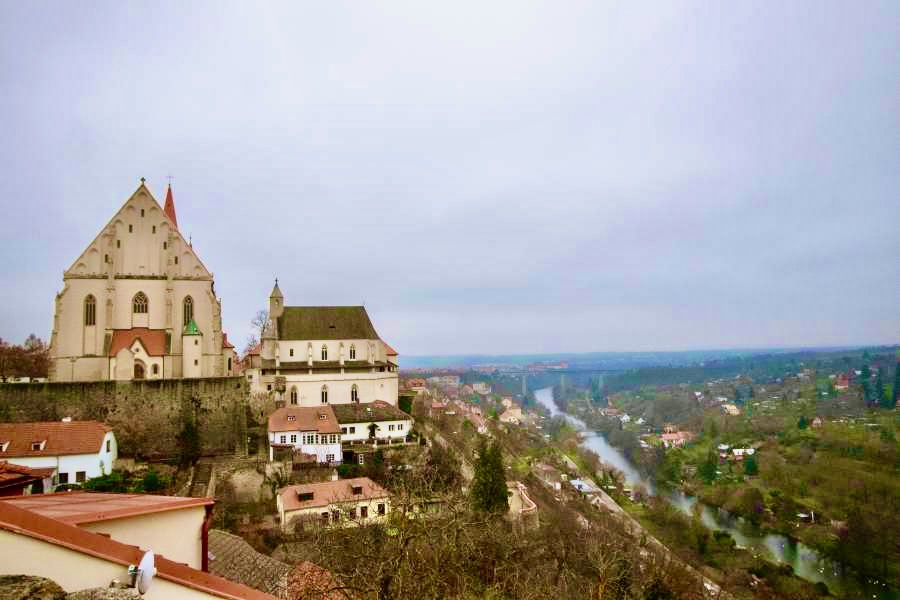 9. Lake Bled, Slovenia
Located amidst picturesque mountains, Lake Bled is one of the most beautiful tourist attractions in Slovenia. A scenic island in the lake with the Church of the Assumption of Mary, accessible to tourists via traditional wooden boats known as pletnas, is a must-visit spot. The lake offers excellent opportunities for kayaking, swimming, and other water sports. Additionally, many hiking and biking trails lead through beautiful mountains and forests around the lake. The panoramic view of the lake from the Osojnica Hill viewpoint is breathtaking, and a leisurely stroll around the lake offers views of stunning landscapes. Dont forget to visit Bled Castle, situated on a hill overlooking the lake, which is one of the areas most famous attractions. A visit to Bled is incomplete without trying the renowned Slovenian dessert - cream cake. If youre seeking an unforgettable adventure surrounded by natural beauty, Lake Bled is an ideal vacation destination that should be on your travel itinerary.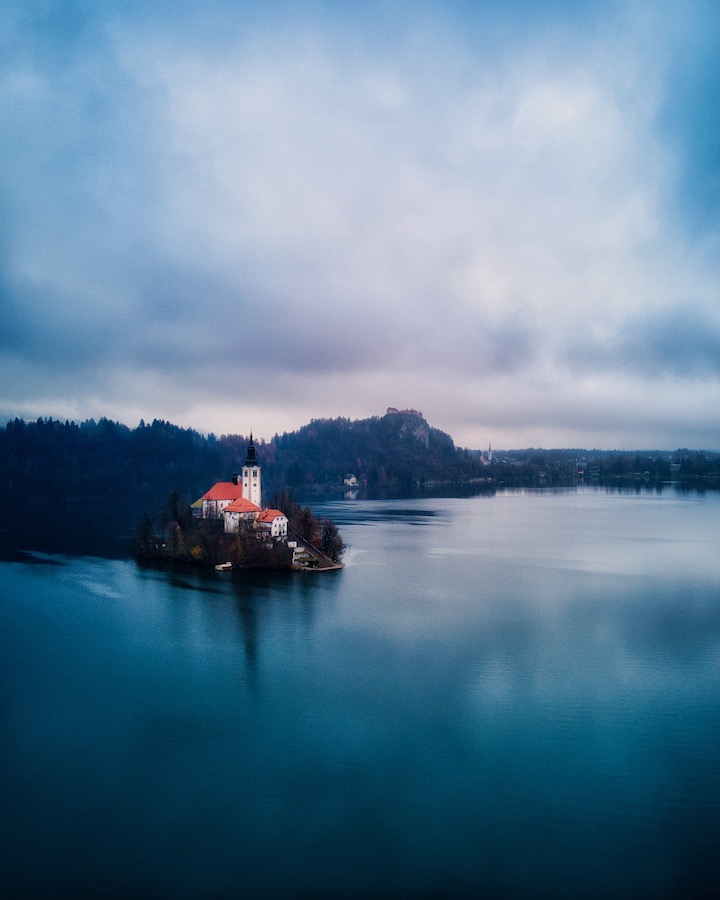 10. Besalú, Spain
Besalú is a medieval town located in the Catalonia region in Spain that is steeped in history and culture. Its main attractions include the 12th-century Romanesque bridge over the Fluvià River, with its impressive 100-meter length, seven arches, and two towers, which draws tourists from across Europe. The town also features the only Romanesque mikveh in Spain, used for purification in Jewish ceremonies, and the International Circus Art Museum, a one-of-a-kind institution that surprises visitors with its originality. Besalú is a city full of charm and an incredible atmosphere that delights any lover of history and culture. Visitors to Besalú have a unique opportunity to experience not only Spanish culture but also Catalan traditions. If youre planning a trip to Spain, dont miss the chance to visit this charming medieval gem.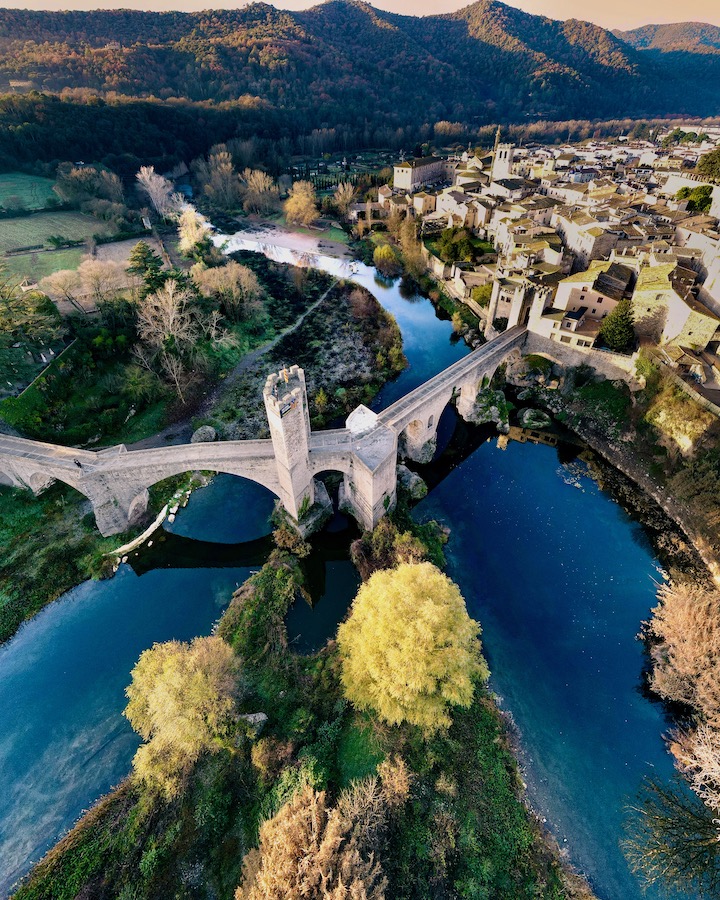 Pin it for later!
Summary
When planning your vacation, consider exploring lesser-known but equally beautiful European destinations. This list of ten off-the-beaten-path destinations is just a small fragment of the extraordinary places waiting to be discovered. Each location has its unique character and stands out among other tourist attractions. Vacations are the perfect time to seek new adventures, and these hidden treasures of Europe will provide unforgettable experiences. Dont miss the opportunity to visit castles, cities, islands, and mountains mentioned above. Admire the incredible landscapes, immerse yourself in culture and history, taste regional flavors, and create unforgettable memories!
Have you visited any of the European destinations I mentioned? If so, please share your opinion in the comments section below! Alternatively, do you have any favorite spots in Europe that you would like to share? Feel free to write about them in the comments! Lets start a discussion and share our travel experiences.