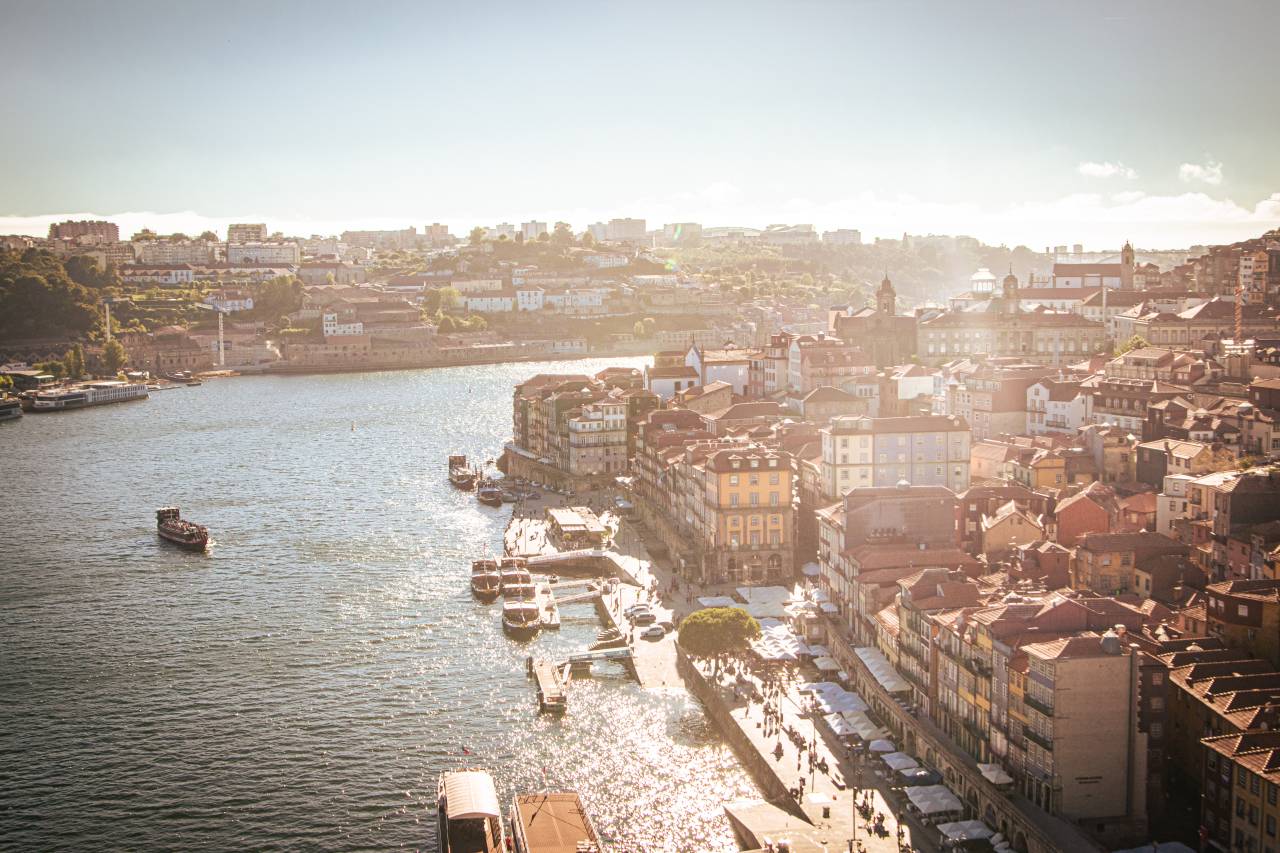 There is probably no other city like Porto. Atmospheric narrow streets, the picturesque Douro River, delicious seafood and the port wine are just some of the reasons why this amazing place is worth visiting. After nearly a week in this city, we can confidently recommend it to anyone. Lovers of monuments, long romantic walks, beautiful views and good Portuguese cuisine will find attractions for themselves. Because what more could you want from a successful holiday? However, if you are still hesitating whether Porto should be on your bucket list, be sure to check out our subjective guide to this extraordinary city below. Enjoy reading!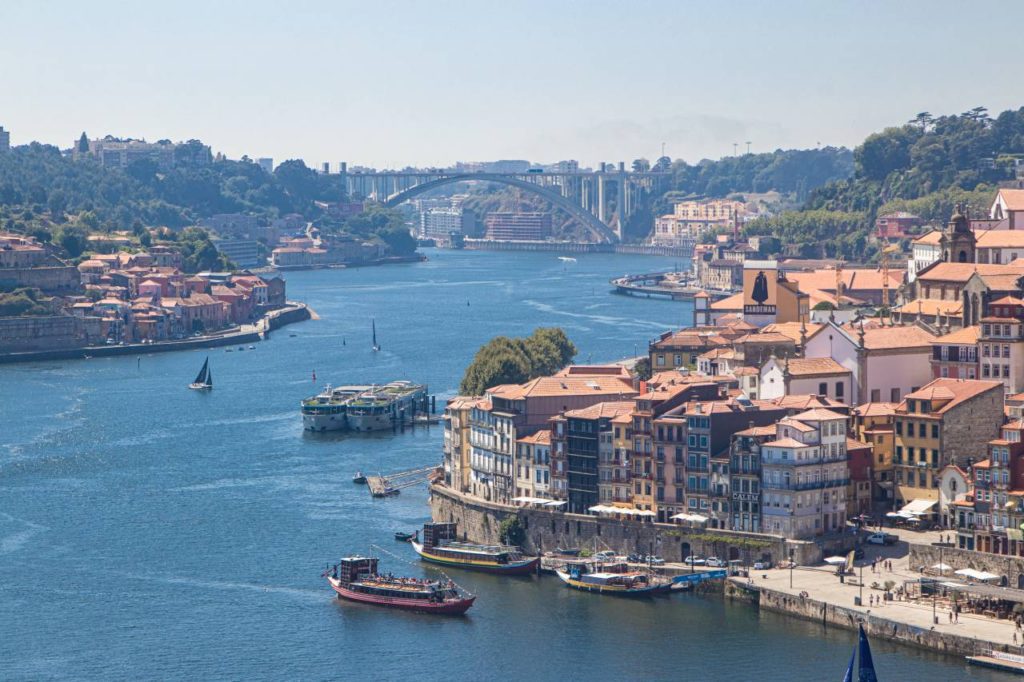 About Porto
Porto is located along the mouth of the Douro River in the northern part of Portugal (the most picturesque one in our opinion) and with its 240,000 inhabitants is the second largest city in the whole country (right after Lisbon).
The history of this place dates back to around 300 BCE, when the settlement was ruled by the Celts. It is from the Celtic-Latin name of the city (Portus Cale) that today's name of Portugal derives. Currently, Porto is one of the oldest European cities, and its center has been added to the UNESCO World Heritage List.
It cannot be denied that Porto owes its fame mainly to the high-percentage wine of the same name, which was popularized by the English. And although today the name 'port wine' is not only used to describe wines exported from the cellars of Vila Nova de Gaia (but also from the entire Douro Valley), this place is still associated with this drink and attracts crowds of admirers every year.
Port wine
Port wine is made exclusively from grapes grown in the Alto Douro region in the Northeast of Portugal. The high alcohol content and sweet taste of port wine are due to the addition of grape spirit, the so-called aguardente, which stops the fermentation process.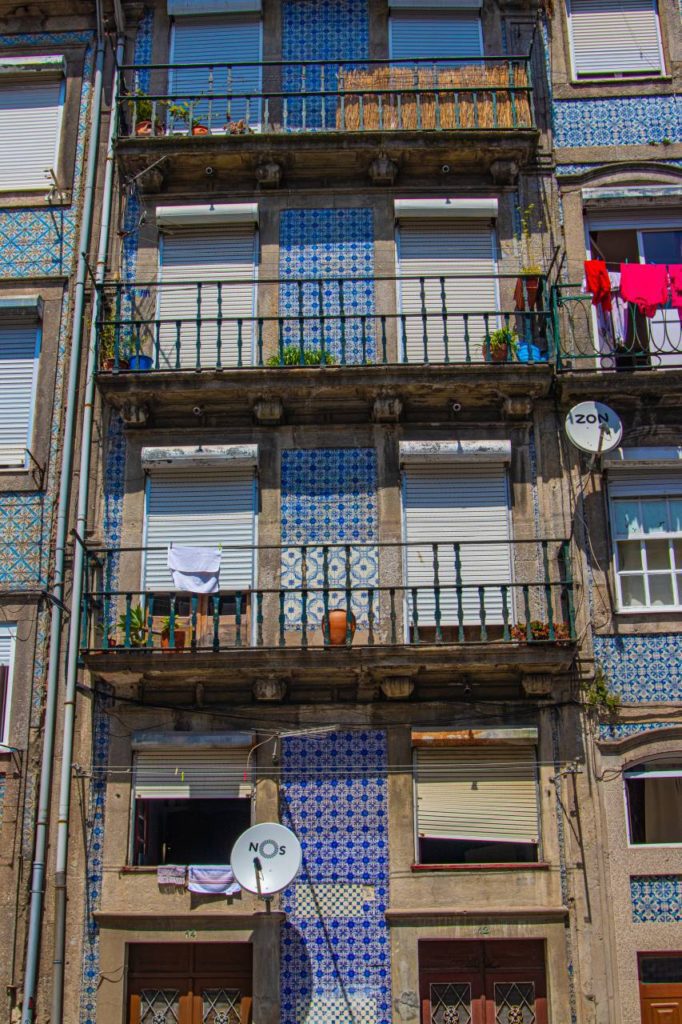 How to get there?
Of course, the best and fastest way to travel to Porto is by air. There are many direct flights, including from New York in the US, London, Liverpool and Birminghan in the UK, or Frankfurt in Germany. Non-stop flights are offered by, among others, United, Lufthansa, TAP Air Portugal, Brussels Airlines, Etihad Airways, Portugal Airlines and low-cost airlines Ryanair. The price of a round-trip flight from NYC is approximately USD 350 (flight time 7-8 h), from London – USD 30 (flight time 2h 2min), and from Frankfurt – USD 50 (flight duration 2h 40min). We will pay the least for a flight in winter (January-March), and the most for a flight in July, when it is the peak of the season.
Additionally, at the time of writing this guide, a negative Covid molecular test is required to enter Portugal, which must be done up to 72 hours prior to departure. So you need to add approximately USD 150 per person to the air ticket price. More information about the current restrictions in Portugal you can find here.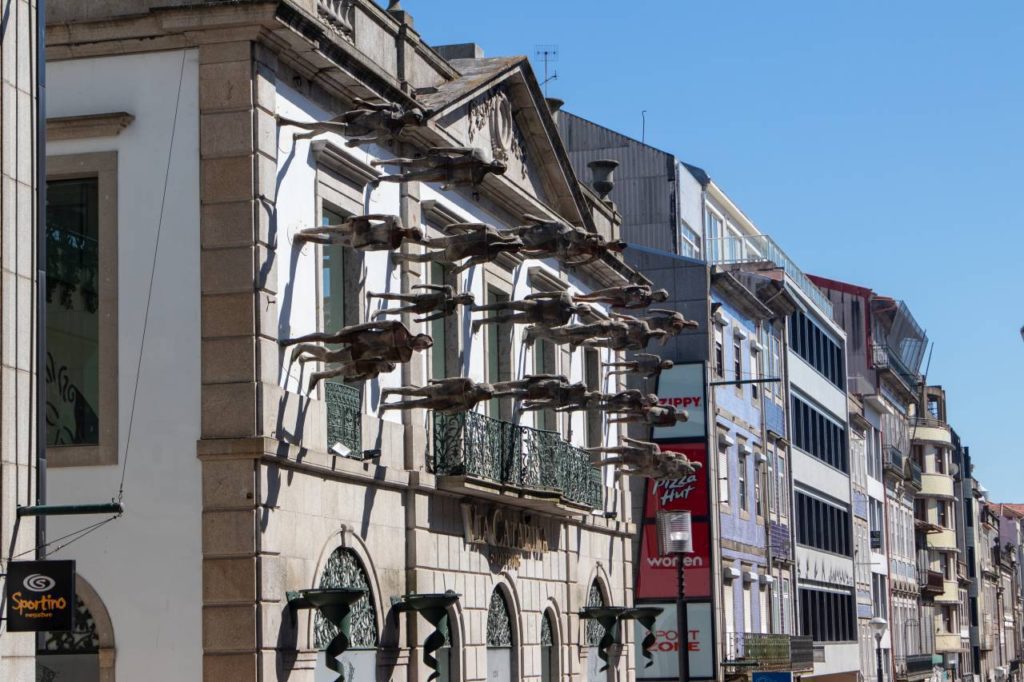 When to go?
Due to the climate prevailing here (known as the coastal Mediterranean), Porto is best to visit between May and September, because then you have the best chance of sunny and rainless weather. Unfortunately, it is also the peak of the tourist season, so the prices are the highest then. If you are planning an intensive sightseeing of the city, it is certainly also worth considering a trip in spring (March-May) or autumn (September-October), however, then you must take into account some showers. Summer in Porto, however, is so dry and mild (with an average temperature not exceeding 20 degrees Celsius and a pleasant breeze) that exploring the city during this period is not too bothersome. We decided to go in July and we enjoyed beautiful sunny weather almost the entire stay (it rained only for a moment on one day).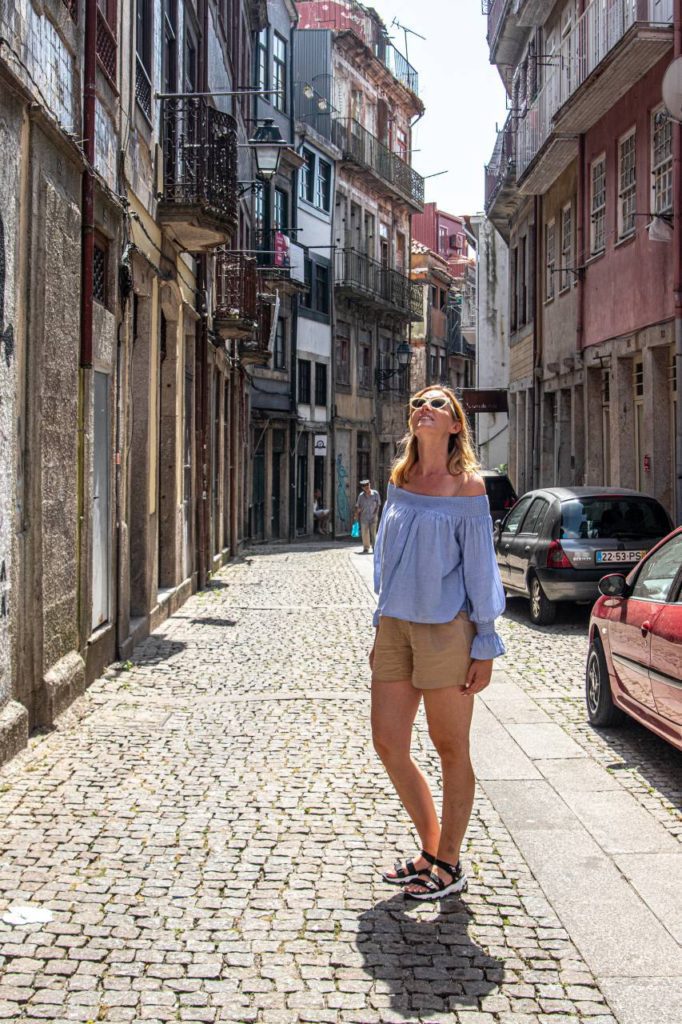 How to get around the city?
In our opinion, the best way to explore the city is… on foot. Of course, we must emphasize in advance that due to its specific terrain (numerous hills and considerable differences in height), this form of sightseeing is not for everyone. Nevertheless, we did not have any major problems with it (it is worth taking comfortable shoes with you). Another way to get around the city is to use the well-developed public transport. We can choose from six metro lines (ticket price is 1.2 euro), three lines of vintage trams (cost 3 euros per journey), local buses (cost 1.85 euro per ticket) and even a cable car connecting the Ribeira district from Batalha (2.5 euro). A good option (especially at night or for longer routes) is also to hire a taxi or an Uber. The cost of the Uber from the airport is around 15 euro.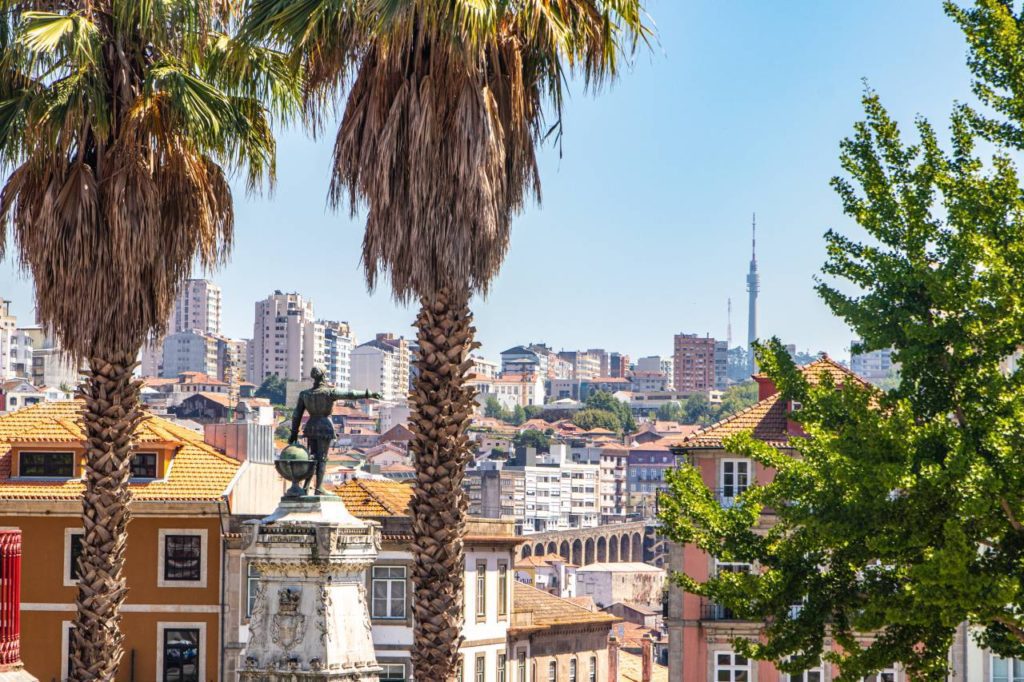 Where to stay?
As befits the second largest city in Portugal, Porto offers many types of accommodation (from hostels to apartments) with different price ranges, so everyone should find something suitable for themselves. If, like us, you are planning a walking tour of the city, it is best to stay in the very center of such districts as Baixa, Miragaia, Massarelos, Ribeira or near the Sé Cathedral. If you don't mind being slightly further away from the main attractions, consider staying in the more modern part of the city – Boavista or Cedofeita, or on the other side of the river – in Vila Nova de Gaia. Prices for hotels in the city center start from 50 euros, while for a hostel you will pay half as much – from 20 euros per night.
Hotel Torel Avantgarde
Due to the nature of our stay (honeymoon), we decided to choose the 5-star Torel Avantgarde Hotel in the Miragaia district, which offers a picturesque view of the Douro River and the neighboring VIla Nova de Gaia. An additional advantage of this place is an outdoor swimming pool (although small, but with an unforgettable view), a spa area, a restaurant based only on ecological products (straight from the hotel's garden), stylishly furnished common areas, varied breakfasts, and rooms with a terrace with overlooking the river. There are also many attractions nearby, such as the Jardins do Palácio de Cristal gardens, the famous Lello bookshop and the Clérigos Church. The only thing we can fault is the poor organization of breakfasts during the pandemic (on some days the service did not keep up with serving breakfasts to the tables and confused the orders). Nevertheless, if you are planning a romantic trip for two, this hotel will fully meet your expectations. Anyway, just look at the photos below 😉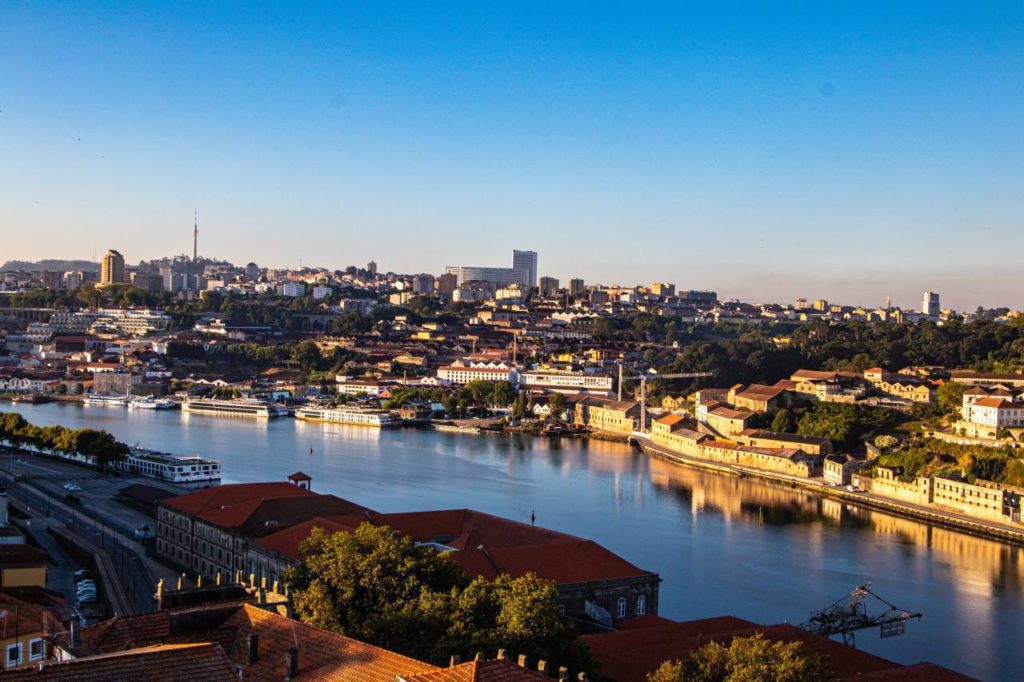 Price range: 100-350 euro per night depending on the date and type of room.
What to see?
Despite its relatively small size (for the second largest city in the country), Porto has a lot to offer to tourists. No wonder that several million people from all over the world visit them every year. Charming cobbled streets, colorful tenement houses, magnificent bridges, breathtaking viewpoints, or historic churches are just some of its most important attractions.
Below you will find a list of fourteen places that you must see while spending your vacation in this amazing city.
Cais da Ribeira
No visit to Porto would be complete without visiting the Ribeira district and walking along the famous promenade that stretches along the picturesque Douro River – Cais da Ribeira. Along the seafront, in the colorful facades of the buildings, there are many atmospheric restaurants where you can enjoy delicious Portuguese food (for example grilled sardines), drink port wine and admire the majestic Dom Luís I Bridge at the same time. What more could you want? And when you get bored of the view of the river, you can always venture deeper into the district and walk along the narrow streets in search of other attractions, such as Casa do Infante (the birthplace of Henry the Navigator), Palácio da Bolsa, or the Church of St. Francis. You absolutely have to go here!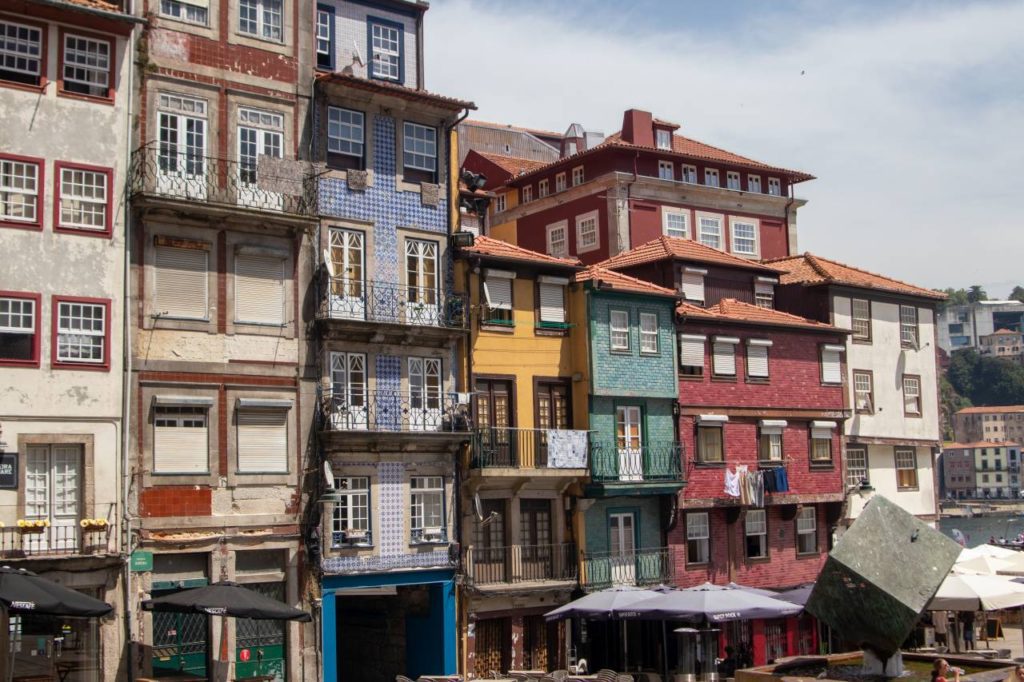 Dom Luís I Bridge
After a stroll through the charming streets of Ribeira, you must go to the city's landmark, the famous Louis I Bridge. The two-level steel structure impresses with its grandeur and connects two neighboring cities: Porto and Vila Nova de Gaia. At the time of construction (at the end of the 19th century), this structure was the longest bridge of this type in the world (the lower level is 172 meters, the upper level is approx. 395 meters). In our opinion, the most beautiful view of the Douro River and colorful Porto houses is from the upper part of the bridge, which can be easily reached from Avenida Vimara Peres, a pedestrian street leading from the Sé Cathedral. A must go there, especially during sunset! Amazing experiences guaranteed. Just be prepared for a slight breeze 😉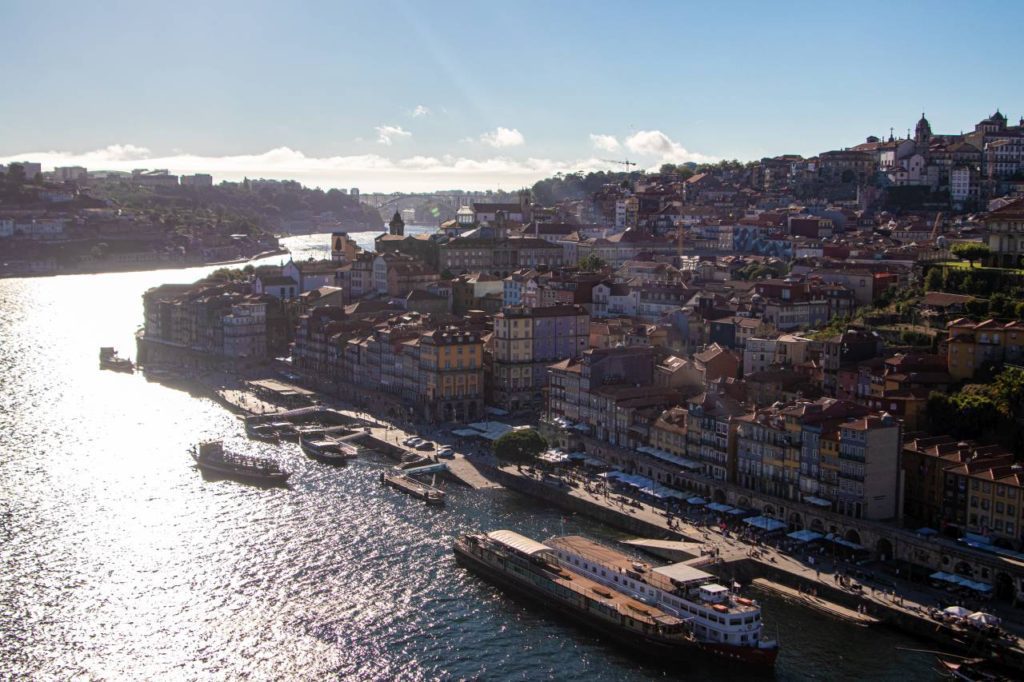 Miradouro da Vitoria
Another must-see while in Porto is one of the most popular viewpoints in the city, Miradouro da Vitoria, which offers a picturesque view of Porto's rooftops. From here you can see the popular Ribeira district, as well as the famous Louis I Bridge, the Sé Cathedral and the Bishop's Palace. For lovers of photography (and free attractions), a must-see.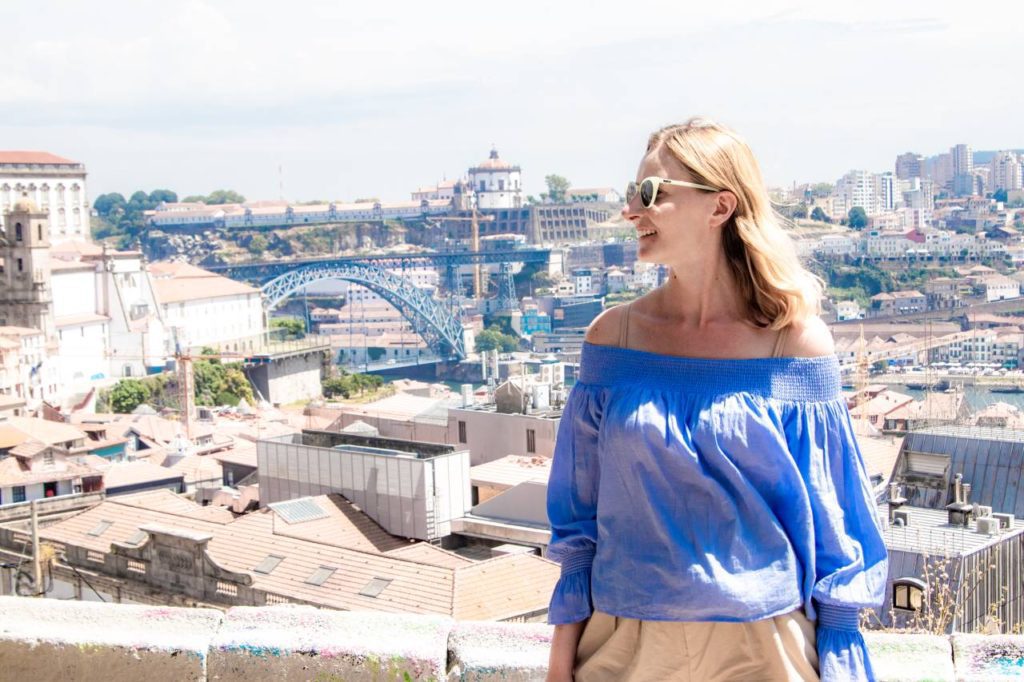 Sé Cathedral
The next attraction on our list of must-see places in Porto is the historic cathedral of the Assumption of the Virgin Mary, called Sé by the Portuguese. The cathedral is one of the oldest buildings in the city, originally built in the Romanesque style, and rebuilt in the Baroque style in the 18th century. A characteristic feature of the building are high, powerful walls hiding a silver altar. Of course, this place was entered on the UNESCO list.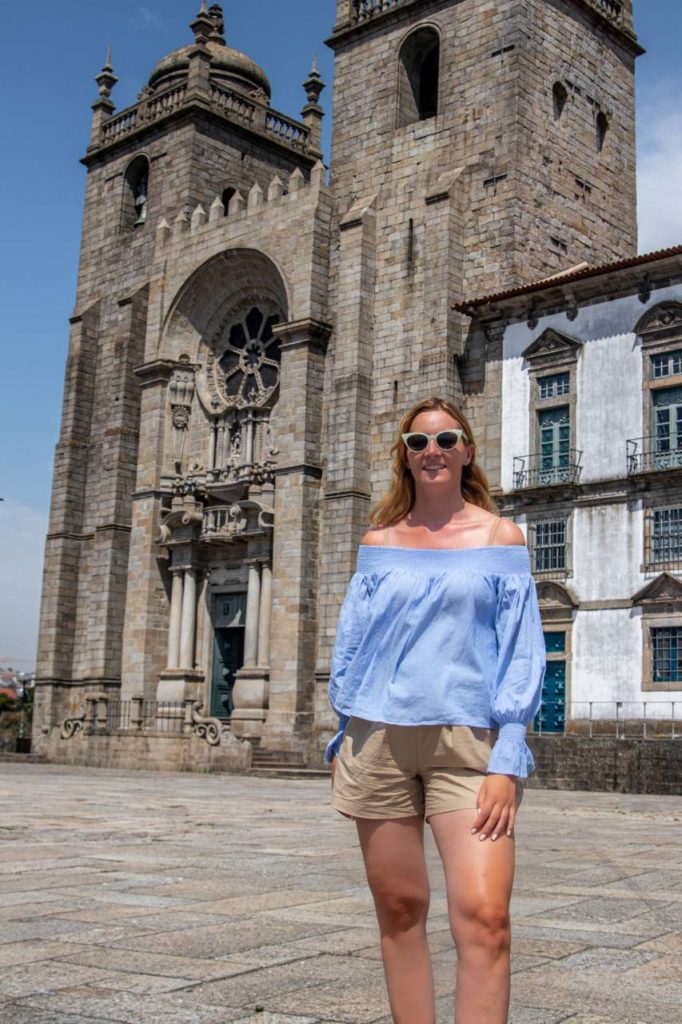 São Bento Railway Station
Another must-see place in Porto is undoubtedly the Sao Bento railway station. The station building dates back to the beginning of the 20th century and is known primarily for its blue and multi-colored azulejo tiles that beautifully decorate its interior. The tiles depict various scenes from the country's history as well as the rural life of the Portuguese. Did you know that azulejos cover over 550 square meters? An impressive and extremely photogenic building.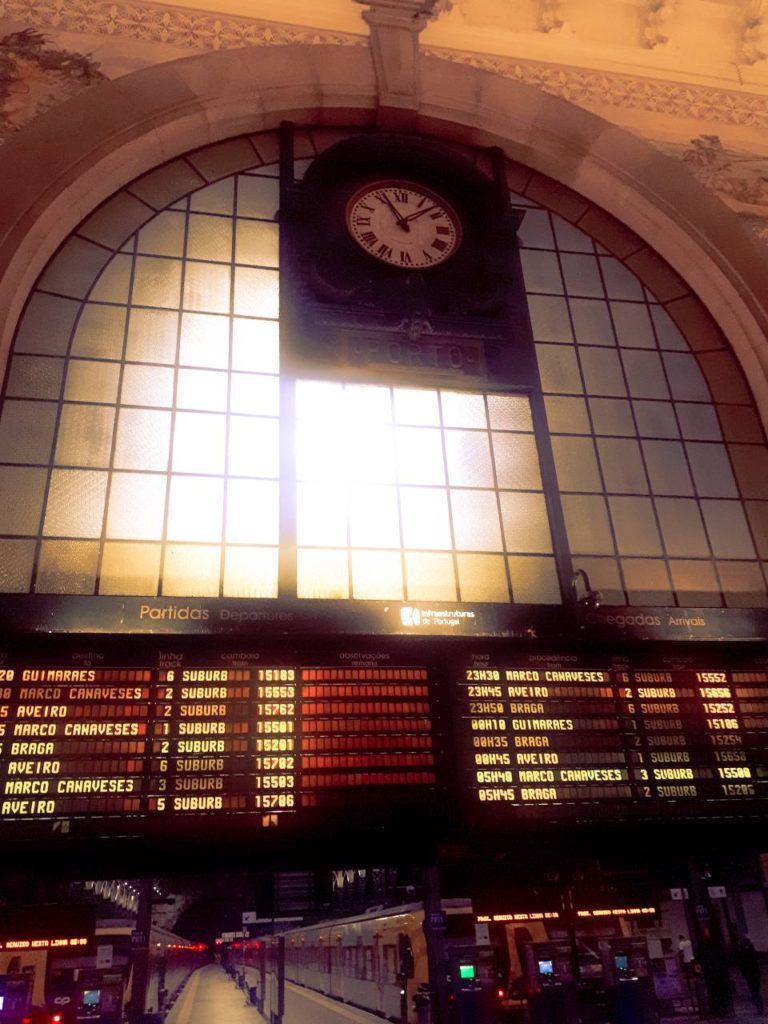 Igreja e Torre dos Clérigos
Lovers of sacred monuments (and beautiful views) should also visit the baroque Clérigos Church. This building was erected in the 18th century by the Italian architect Nicolau Nasoni and, together with the adjacent tower (over 75 meters high), is one of the main symbols of the city. And no wonder! Apparently, the panoramic view of the city from the top of the tower is breathtaking, thus compensating for the hardships of climbing (there are 225 steps to climb!). Unfortunately, it is currently not possible to enter the Clérigos Tower due to the pandemic. Nevertheless, it is definitely worth saving this place for later.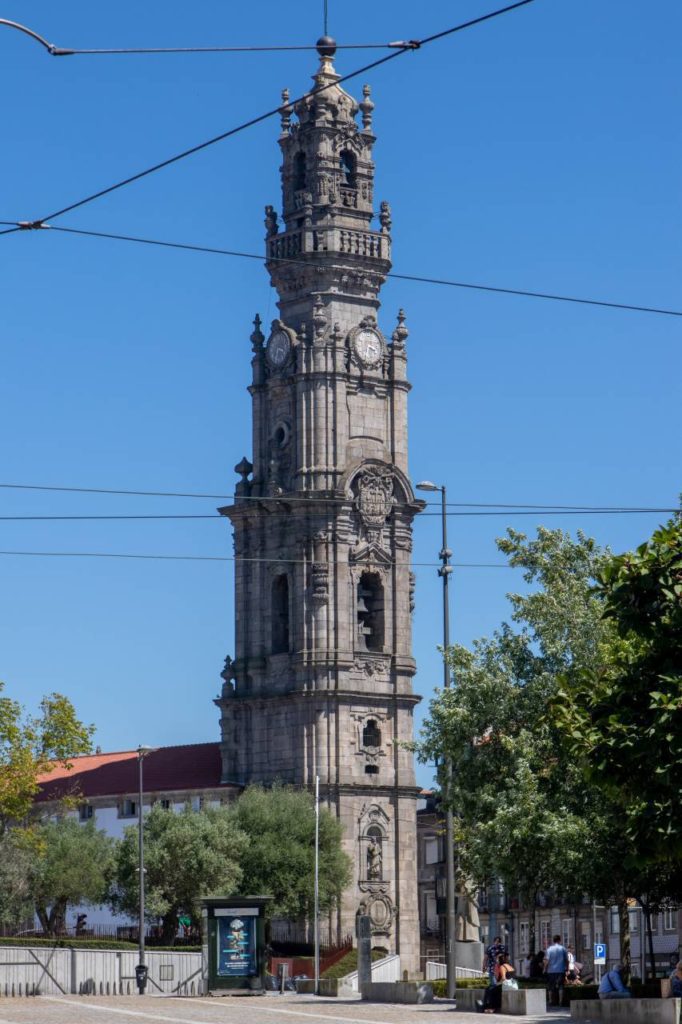 Jardim das Virtudes
Another place worth visiting as soon as the pandemic ends (it is now closed) is the terraced gardens of Virtudes. Without a doubt, they are one of the best places in Porto, where you can relax after a day of sightseeing and escape from the hustle and bustle of the city for a while. The gardens are also great for a romantic picnic for two or a perfect photo for Instagram. This place offers a spectacular view of the Douro River and the neighboring VIla Nova de Gaia. A must for any visit to Porto!
Wine shop
When you are near the Virtudes gardens or the Clérigos Tower, it is worth shopping at the Garrafeira do Carmo store located at Rua do Carmo 17. There you will find a wide selection of port wines at an affordable price, and professional sellers will advise you which wine is the best for you.
Livraria Lello
Fans of books and fairy-tale interiors must visit the famous Lello bookstore (Livraria Lello) located at 144 Rua das Carmelitas. This bookstore is one of the oldest in Portugal (after Bertrand in Lisbon), and one of the most important of its kind in the world. It owes its fame not only to its considerable age (it was opened in 1881), but above all to its beautiful appearance. Its interior is decorated with impressive wooden stairs, intricately carved ceilings, and stunning colorful stained glass windows. We are not at all surprised that this place was one of the inspirations for J.K. Rowling while writing the first part of the Harry Potter saga. Unfortunately, due to the great popularity, admission to the bookstore is paid, and yet there is almost always a huge queue in front of it. For this reason, it is best to book tickets (at the price of 5 euro) well in advance (you can do it at this link).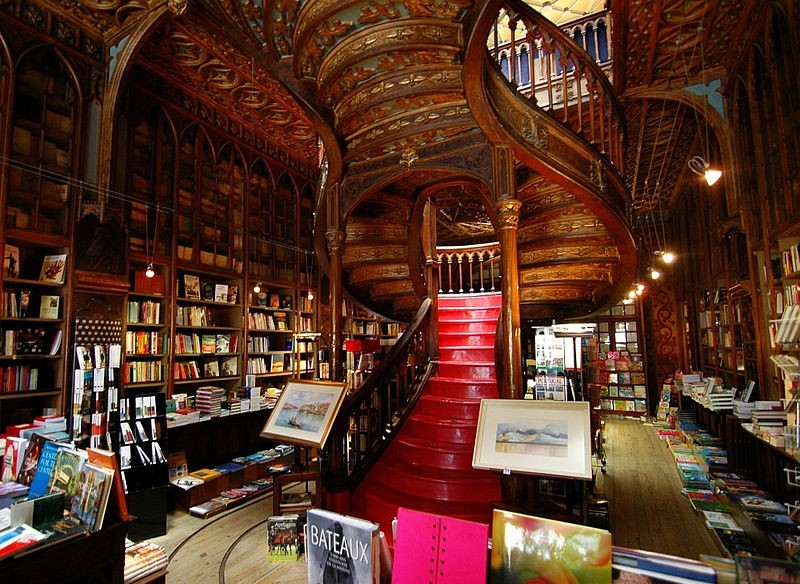 Church of St. Lawrence
In addition to the Sé and the Clérigos Church, it is also worth seeing the Baroque-Jesuit Church of St. Lawrence, by the locals called Igreja dos Grilos, i.e. the church of… crickets (probably because of the Jesuits who came to Porto from Rua do Grilo in Lisbon). The construction of the church began in the 16th century, but it was not completed until the 18th century. Nowadays, in addition to the church and monastery, there is also the Museum of Sacred Art and Archeology. There are also numerous concerts in the church that are worth visiting if you are staying in Porto for longer.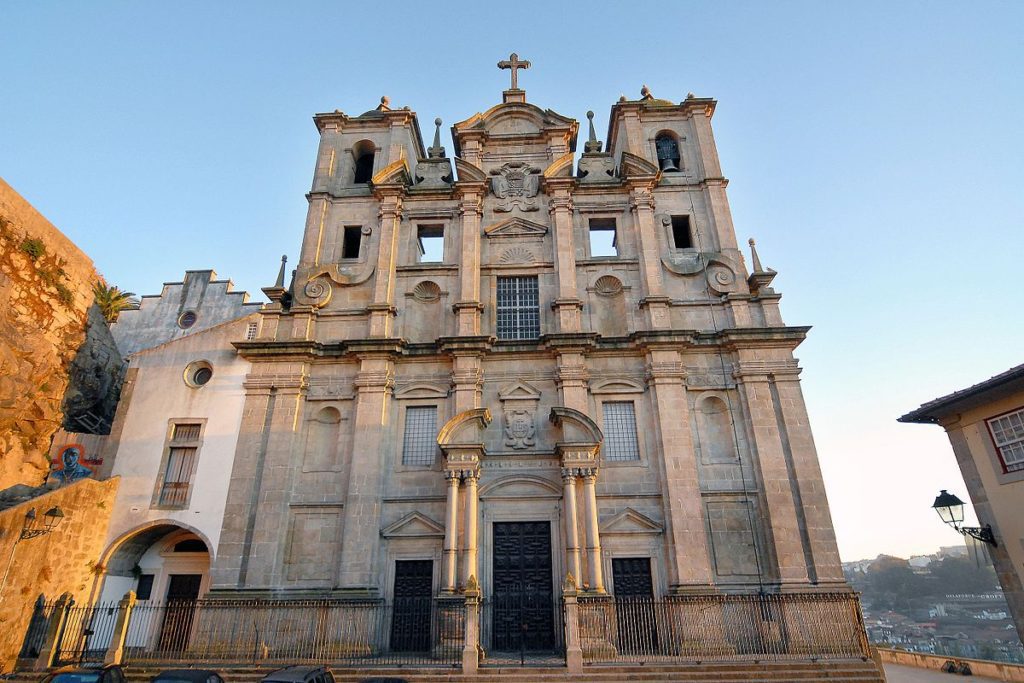 Miradouro da Rua das Aldas
Going to the church of St. Lawrence, it is also worth stopping for a moment at another great viewpoint, namely Miradouro da Rua das Aldas. From here you can admire a slightly different, but equally nice panorama of the city, as well as the picturesque Douro River. Like Miradouro da Vitoria, this place is open to the public and it is impossible to miss it 😉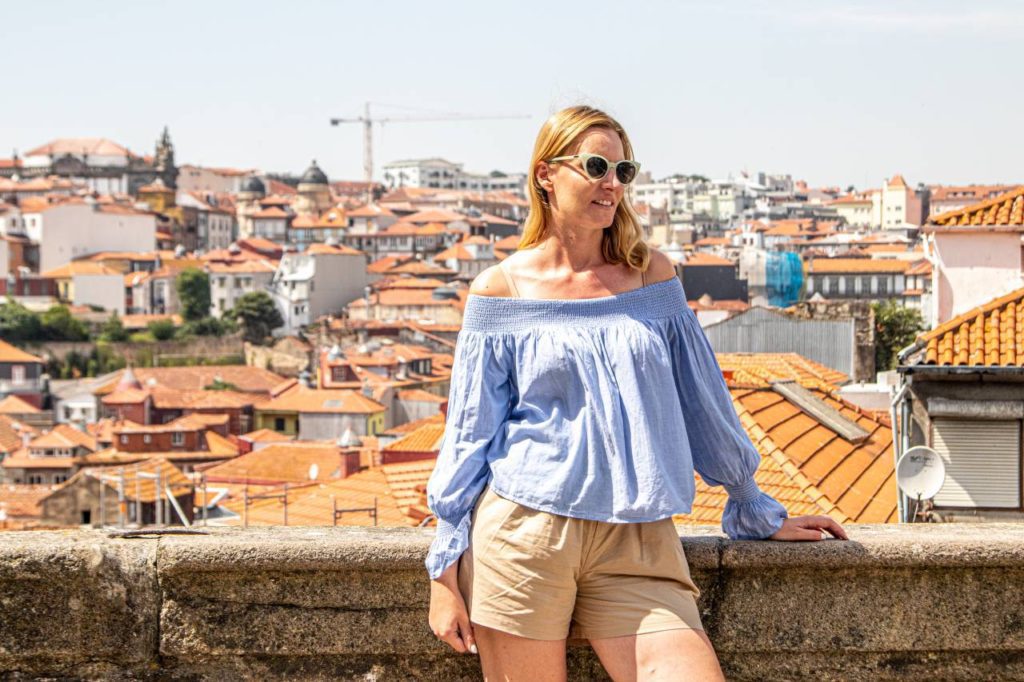 Santa Catarina Chapel
One of the most photographic religious buildings in the city is undoubtedly the Santa Catarina Chapel on Rua de Santa Catarina, whose facade is decorated with azulejos blue tiles. Interestingly, even at the beginning of the 20th century, the chapel was covered with… white plaster, only in 1926 it was decorated with characteristic tiles (in the amount of approx. 16 thousand pieces!). The tiles depict scenes from the lives of various saints and are extremely photogenic. The perfect place for a photo on Instagram, don't you think?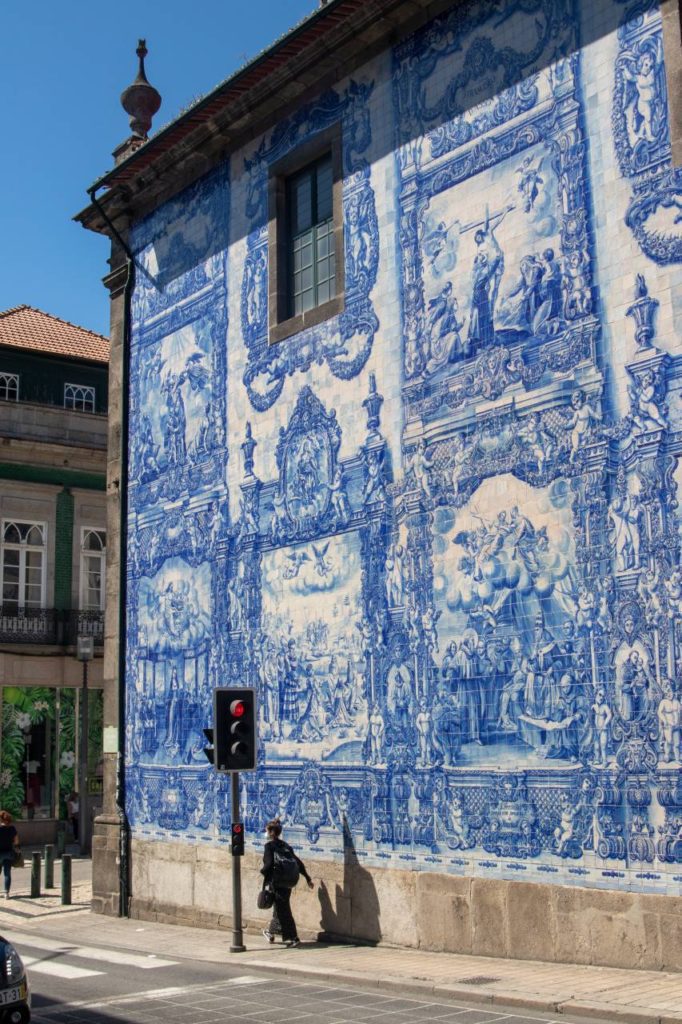 Mercado do Bolhão
Another must-see place in Porto is definitely Mercado do Bolhão, one of the most popular markets in the city, where you can stock up on almost everything – from food to clothing. Although the historic two-storey building is currently under renovation, it is worth visiting the shopping center near the Santa Catarina Chapel, where all the stands have been temporarily moved. However, if you really care about seeing the restored original Mercado, you have to wait until May 2021, when its grand opening is planned.
Vila Nova de Gaia
No visit to Porto would be complete without tasting the local drink, namely the internationally recognized port wine. If you do not have the time to go to the Douro Valley (which, however, we strongly encourage you to do) where this wine is made, you can always go for a tasting to the Vila Nova de Gaia located on the other side of the river, a place where port wine has been bottled for a long time. You can choose from many different wineries, and tasting prices start from 15 euros (tasting 2-3 glasses of port wine), and end up even 50 euros (tasting 6-7 glasses of port wine accompanied by snacks). However, we advise you to avoid visiting the cellars of the most popular brands (such as the Sandeman), because unfortunately, compared to others, they are not offensive in quality. Instead, we recommend going to e.g. Quinta dos Corvos or Caves Cálem. You certainly won't regret it 😉
Port wine styles
Ruby – sweet red wine of the lowest quality, bottled after approx. 2 years of storage in large oak barrels.
Tawny – our favorite, slightly drier red wine with a hint of vanilla, bottled most often after 3-5 years (and sometimes even 40!) of storage in small oak barrels.
Vintage – wine from the best vintages (which happen 2-3 times in 10 years), bottled after approx. 2 years, and then aged in the bottle (even 50 years or more).
Late Bottled Vintage (LBV) – unchecked wine from better vintages, bottled on average after 5 years of aging in barrels, which makes it more dry than vintage.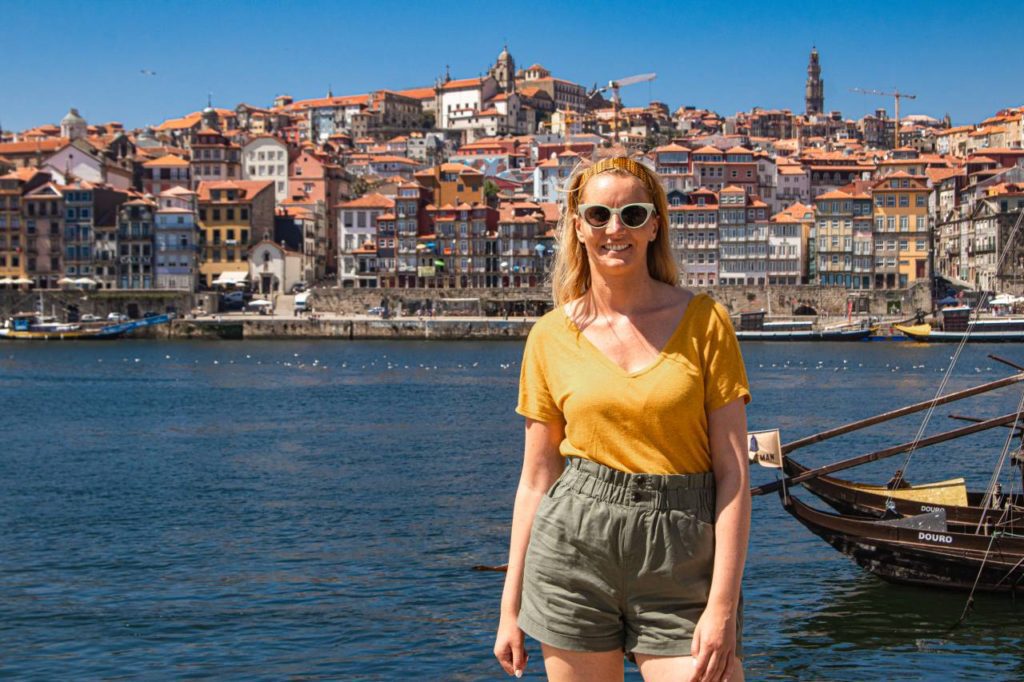 Teleférico de Gaia
Being on the other side of the river in Vila Nova de Gaia, you must take a ride on the Teleferico de Gaia cable car, which will take you to the Louis I Bridge. Although the cable car ride does not take more than a few minutes, you will be able to admire the wonderful panorama of Porto from the window of the car. A one-way cable car ride costs 6 euros, and a return trip costs 9 euros. The current price list and more information can be found at this link.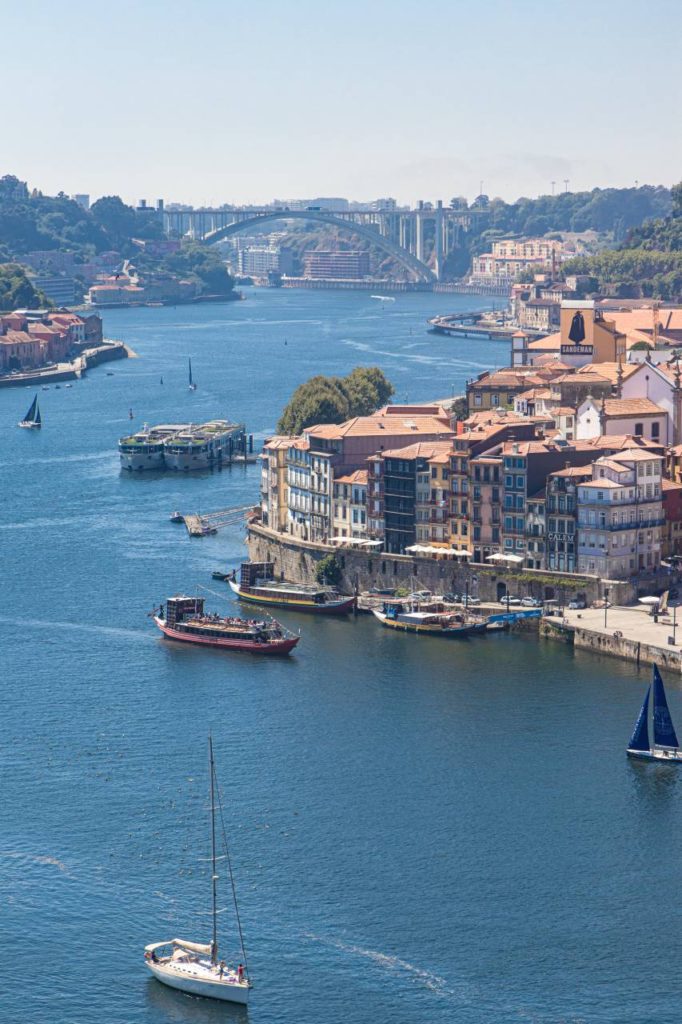 Where to eat?
We do not hide that one of the main reasons why we chose Porto (and Portugal in general) for our honeymoon is delicious local food, considered to be one of the most interesting in all of Europe. We can choose from many different restaurants serving both traditional and modern Portuguese dishes..
Below you will find a list of seven places worth eating while in Porto. We have personally tested each of them and recommend you with a clear conscience.
Useful tips
Before going to a restaurant in Porto, however, remember a few simple rules.
In Porto, as in the rest of Portugal, you have to take into account unusual (by our standards) restaurant opening hours. Lunch is usually eaten here between 12.00-3.00 pm, and dinner from 7.30-11.00 pm, and during the rest of the day, most restaurants are simply closed.
In more popular restaurants, it is worth booking a table well in advance (in many cases you can do it online, e.g. via the fork app). This way, you avoid disappointment and standing in long lines, which is invaluable in times of a pandemic.
Do not be surprised that before you receive your orders, the waiter will serve you the so-called couverts, even if you haven't ordered them (usually olives and bread with oil). If you don't feel like eating them, it's best to inform the waiter about it right away or just set them aside (otherwise they will add them to your bill).
In our experience, it is almost always more profitable to order a whole bottle of wine at once than wine by the glass. We assure you that Portuguese wines are so good that you won't have a problem to drink so much 😉
In Porto, as with most restaurants around the world, it is fine to leave a 10% tip. However, nothing will happen if you don't.
Zenith Brunch & Cocktails
We start our list with the Zenith Brunch & Cocktails restaurant, located nearby the Lello bookstore. As the name suggests, this place is perfect for a brunch or a quick lunch during the day. The menu includes items such as pancakes (sweet or savory), bagels (veg or meat), salads, and our favorite shakshouka. In addition to food, the restaurant also offers a wide selection of refreshing cocktails (we recommend trying Zenith port – a drink based on white port with orange, lemon, mango and passion fruit juice). During our visit, we decided on the specialty of the restaurant in the form of a vegan burger with beyond meat (a vegetable equivalent of meat) and sweet potato chips as well as a bagel with salmon and creme fraiche. We liked everything very much, as did the service, which turned out to be extremely nice.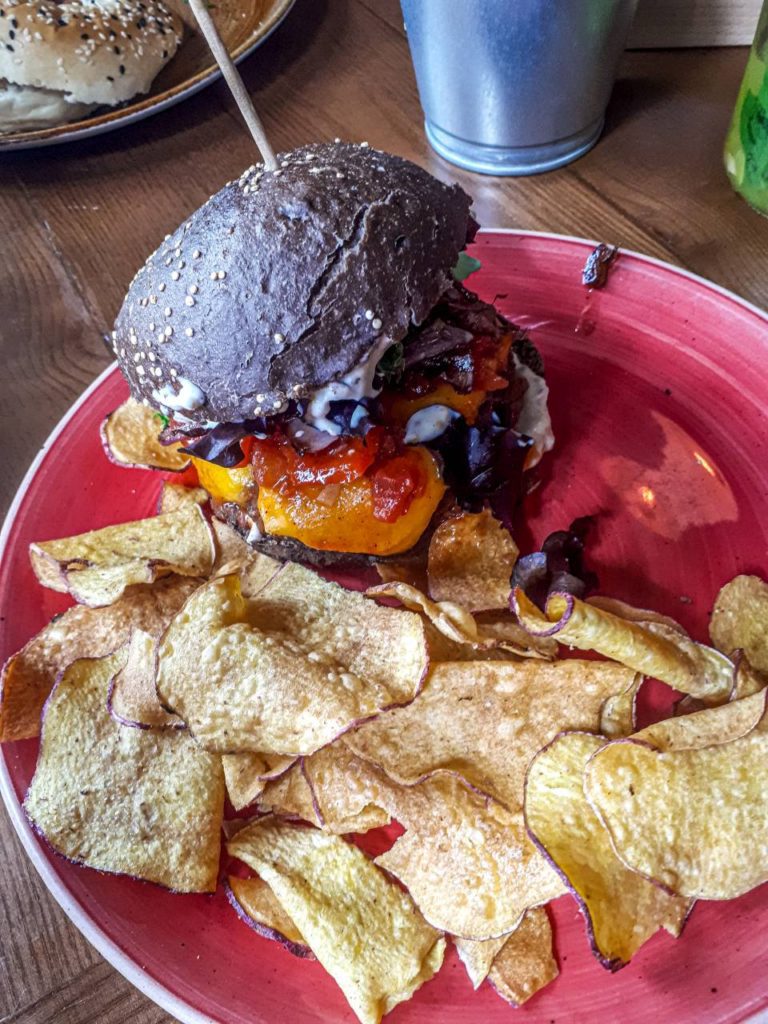 Price range: 4-12 euros (food), 5-10 euros (cocktails).
Voltaria – Petisqueira Portuguesa
Another must-eat place in Porto is the small restaurant Voltaria, which is loved by both locals and tourists. We love such inconspicuous places! The reastaurant is located in the very center of a charming street and offers one of the best francesinhas in the whole city (we checked and confirmed).
Francesinha
Traditional francesinha is nothing more than a sandwich baked with many types of meat (including cured ham, linguiça sausage and beef) and cheese, served in a thick tomato and beer sauce. Its history goes back only a few dozen years, when the émigré Daniel da Silva first served it in his restaurant, following the example of the French croque-monsieur.
We liked this dish so much that despite the fact that it is extremely filling, we immediately ordered another portion. It tasted like heaven! In addition, it is also worth trying Voltaria's delicious starters (we tried cookies with cod) and another traditional Portuguese dish, namely bacalhau "à Brás". This dish consists of salted cod, which is torn into pieces and then fried together with onions, garlic and potatoes. Cod is served with parsley and eggs. You must try it!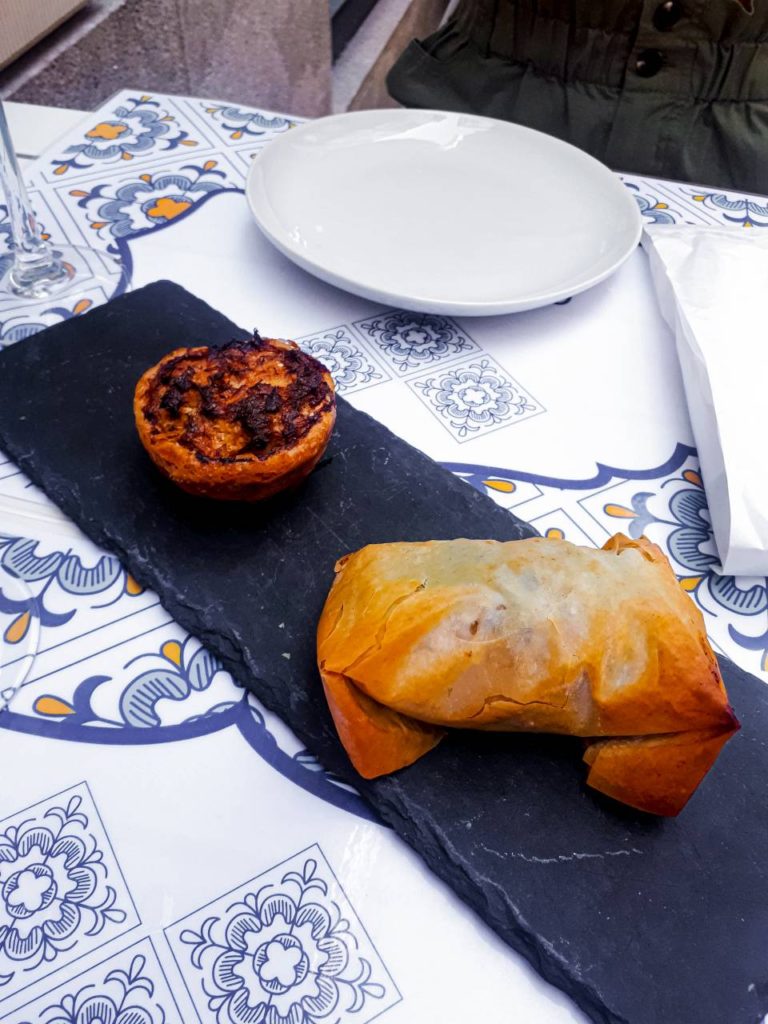 Price range: 1-18 euro (food), 1.5-15 euro (alcoholic drinks).
Empanadas Malvon
If you are going to the Mercado do Bolhão market, be sure to check out Empanadas Malvon, the place with probably the tastiest dumplings in the whole of Porto 😉 As the name suggests, you will find here a wide selection of Argentine empanadas – from vegetarian (with mozzarella, tomatoes and basil) , to typically meat and Mexican (with beef, chicken, bacon or tuna), and even Thai (with coconut milk and curry). The dumplings are so delicious that it is worth opting for a favorable package in the form of six pieces of empanadas with two drinks for free.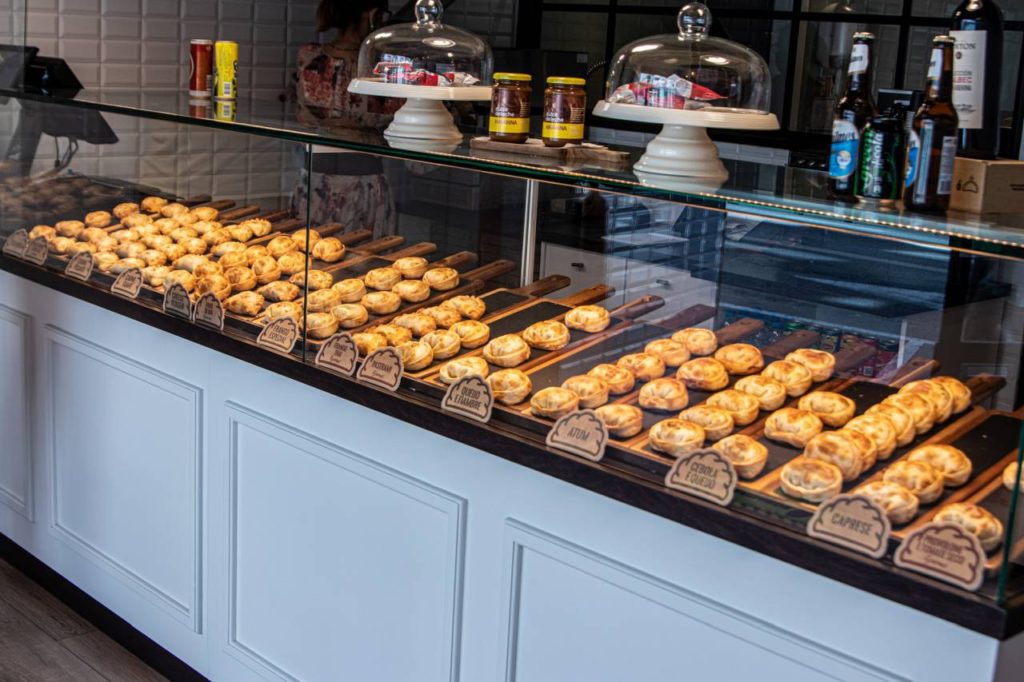 Price range: 6 euros (2 empanadas with a drink), 15 euros (6 empanadas with 2 drinks), 25 euros (12 empanadas with a drink).
Tapabento S. Bento
Fans of traditional Portuguese cuisine should undoubtedly go to the restaurant Tapabento S. Bento, highly appreciated by Internet users. The menu includes classics such as saffron risotto with prawns, cod with tapenade, duck with sweet potato purée, forest fruit and sweet and sour foie-gras sauce, as well as our hit – salmon ceviche with chili, lime, orange and sweet chips potatoes. Sounds delicious, don't you think? And when you add refreshing Portuguese wine and friendly service, you get a real explosive mixture. The perfect place for a romantic dinner for two. Just remember to book a table in advance!
Vinho verde
While in Portugal, in addition to the famous port wine, it is also worth trying vinho verde, an extremely refreshing wine from the Minho region in the north-west part of the country. Contrary to the name, this wine can have a different color (red, white, and even pink), and the verde comes from the unripe grapes from which it is produced.
Price range: 1.5-36 euros (food), 3-290 euros (alcoholic drinks).
Esporão No Porto
We would not be ourselves if during our visit to Porto we did not try the local cuisine in a slightly more modern version, which is what the Esporão No Porto wine bar and restaurant serves. The place boasts its own collection of wines and olives produced in the Douro and Alentejo valleys, as well as (or most of all) a great tasting menu, which of course we were tempted by. Basically, every dish we ate there (and there were eight of them in total) looked like a small work of art. Anyway, the photos below speak for themselves 😉 You must go here with your friends or your other half! As in the case of the place above, advance booking is highly recommended (it is worth asking for seats in the lovely garden).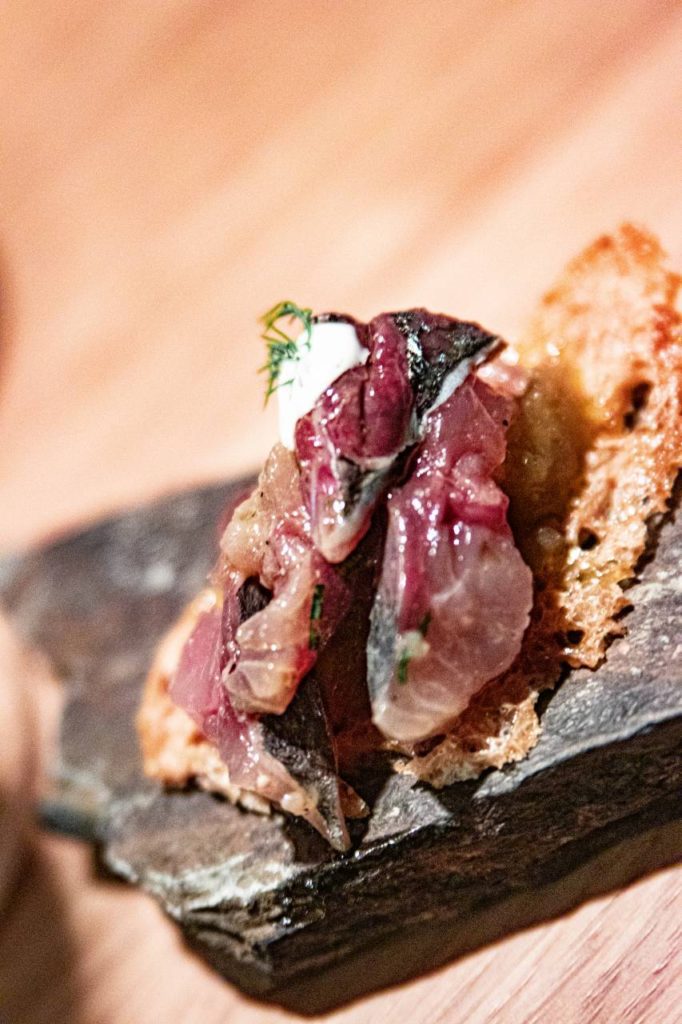 Price range: 10-30 euro (a'la carte dishes), 70 euro (eight-course tasting menu).
Elemento
Our next discovery during the trip to Porto was the amazing Elemento restaurant. Like Esporão No Porto, this place offers a contemporary twist on Portuguese cuisine, but what sets it apart is the prestigious Michelin award. We can choose from both a'la carte dishes and an eight-course tasting menu, which we highly recommend. The chef, Ricardo Dias Ferreira, makes sure that every dish that leaves the kitchen looks perfect. All dishes are prepared in front of the guests, in a special oven (and grill) fired with wood. There is no room for compromise here. Everything looks and tastes great. In our opinion, a must-eat place when visiting Porto! In this case, it is also recommended to book a table in advance (even a few days before the planned visit).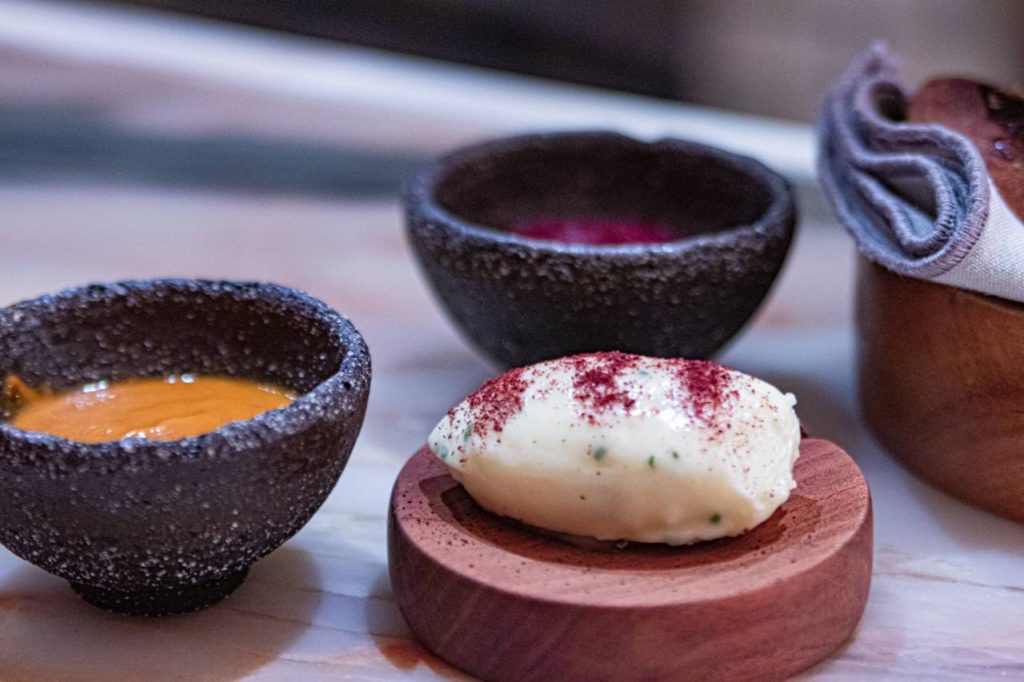 Price range: 5-30 euros (a'la carte dishes), 70 euros (eight-course tasting menu).
MISTU
The last but not least place on our list that you must definitely visit in Porto is a restaurant and bar in one, namely MISTU. This place is perfect for both a date and an evening out with friends, and the cocktails served here are simply insane (you shoudl definitely try a few different ones)! We are not surprised at all that this place is rated so highly by visitors. We (apart from delicious food) were also delighted with the tastefully decorated interior (in a colonial style), where we could sit for hours. The dishes that we have tested and we sincerely recommend you are: white fish ceviche, grilled octopus (this seafood is our real discovery, and it tastes exceptionally good in Portugal) with slow cooked egg and sweet potatoes, and a steak with grilled vegetables.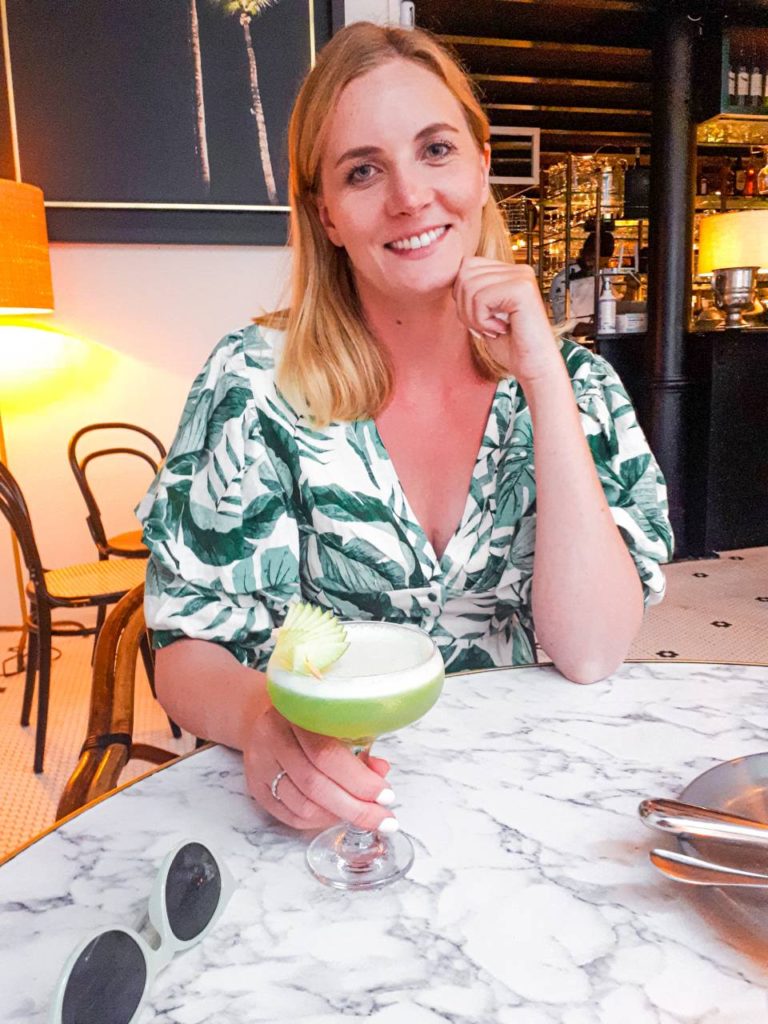 Price range: 3-62 euros (food), 8-12 euros (cocktails).
Summary
We hope that our travel guide has successfully encouraged you to visit the magical Porto in Portugal. In our opinion, the city has everything you need for a great holiday. World-class monuments, impressive monuments, fantastic viewpoints, friendly and hospitable locals, as well as one of the world's most interesting cuisines (oh, those seafood!) are just some of the reasons to choose this slightly underrated northern region of Portugal as your next destination. So, who of you are already packing suitcases? 😉
Pin it for later!
What places and restaurants do you recommend in Porto? Be sure to share them in the comment!