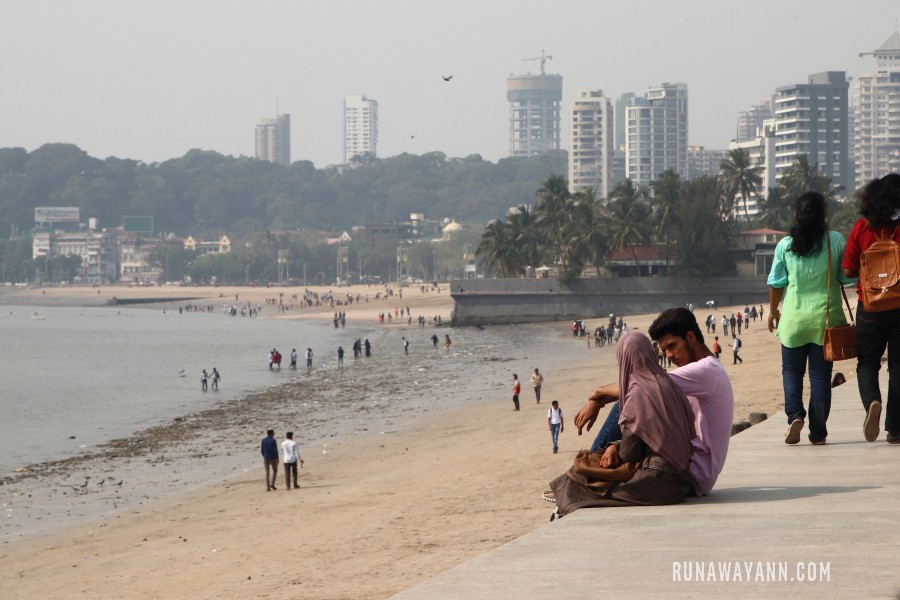 The Ultimate Mumbai Travel Guide
Our journey through South India was slowly coming to an end. The last, but no less important, point on our route was Mumbai, one of the largest cities in India, and at the same time a city of enormous contrasts, which here (as probably nowhere else in the country) is particularly noticeable. It is Mumbai that is inhabited by the richest Indians, here also are one of the largest Asian slums. Add to this Bollywood, the most prolific film industry in the country, the organized criminal world and one of the most powerful stock exchanges, comes out a real explosive mix. This city could be described for a long time but no words can ever fully reflect its specific atmosphere. Because Mumbai is best to experience it for yourself and only then form an opinion about it. And what are our thoughts on this city? Among other things, more on this below.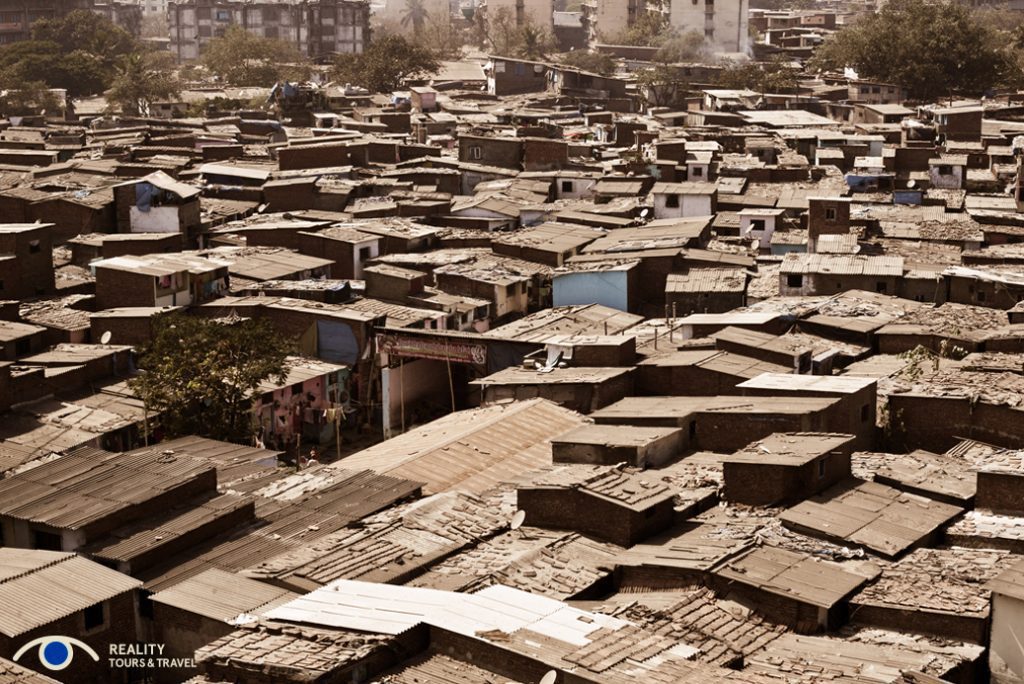 A few words about Mumbai
Mumbai, formerly known as Bombay, due to its location, today is the largest seaport in the country, and together with adjacent towns creates one of the most populated and richest agglomerations in India, with a total population of over 20 million! Here you will find attractions inscribed on the UNESCO World Heritage List, such as caves on the island of Elephanta, the impressive Chhatrapati Shivaji Terminus, as well as many other interesting buildings in the colonial style.
We must admit that we were encouraged to visit Mumbai, as well as many other places in South India, by reading one of our favorite books (probably well known to everyone), namely "Shantaram" by Gregory David Roberts. The Mumbai world described in the book seemed to us so interesting and exotic and different from the one in which we live every day that we immediately wanted to become part of it for a moment.
Our thoughts
Unfortunately, after a few days spent in this mega-city, we regret to say that Mumbai did not impress us, on the contrary, it disappointed a bit. Partly probably because we left it at the end of our journey, and partly because compared to other cities that we have visited so far, it has fallen relatively pale and vague. Tiring, stuffy air (in addition terribly polluted), the overwhelming number of people and stray animals and intrusive sellers are just some of the reasons why we will probably never come here again. In addition, we get the impression that the city is not at all adapted for tourists, it is very difficult to visit it on foot, even worse (due to huge traffic jams) by public transport or a taxi. Even at dedicated pedestrian crossings, no one cares too much for us, and drivers even block our crossing lanes, preventing a safe crossing to the other side of the road. Sometimes such absurd situations happen that mothers with children, in order to get to the other side of a multi-lane street, must maneuver between speeding cars! Shock! In addition, it turns out that some parks, which are probably the only relative refuge of "peace" in the city, are intended only for old people and we are asked to leave. In others, to which we already have access, some tricksters are pushing us all the time… Even an evening walk around the city is definitely not a nice experience, because it is impossible to pass by indifferently at the sight of the homeless sleeping on the street next to each other… Within of the day, the only salvation seems to be air-conditioned restaurants for us, where you can eat really well and in a variety of ways (this is what we like the most in Mumbai). Although we did not dare to eat directly on the street, we visited many interesting places where we had the opportunity to try specialties from around the world.
Mumbai slums
In addition to delicious food, we will also remember a visit to the Mumbai slums, Dharavi, which gave us a lot to think about, let us appreciate what we have every day and at least for a moment incarnate in the skin of the poorest inhabitants of the city. And the inhabitants, as it turned out, despite the difficult living conditions and lack of money, do not complain at all, on the contrary, they are proud of where they come from and from their small but really big businesses.
A visit to the slums made us realize that Mumbai is not worth visiting for monuments, beautiful architecture or museums, but for places such as Dharavi and its optimistic residents who prove to us at every step that you can live happily without having absolutely nothing.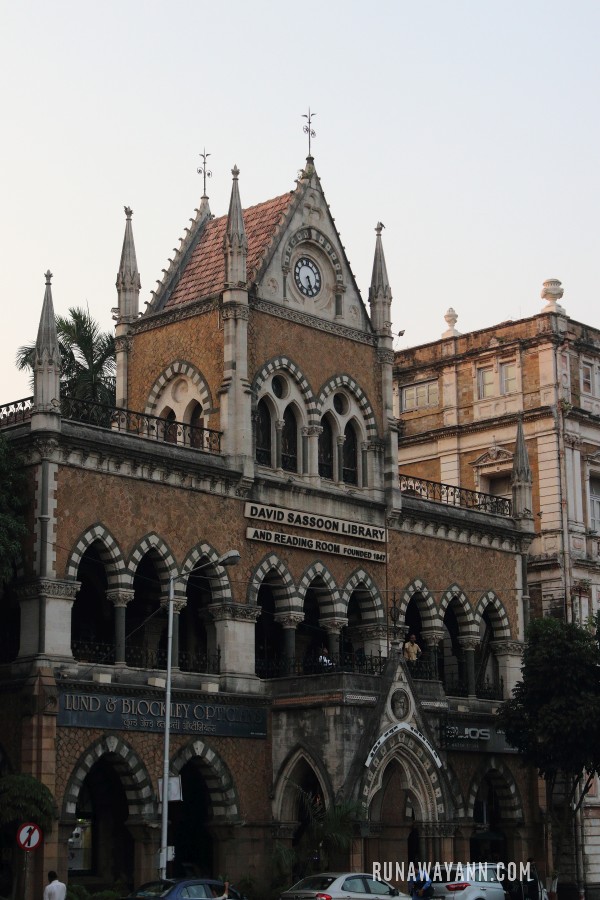 How to get to Mumbai?
We flew to Mumbai from Kochi. This is the best and fastest, but at the same time the most expensive option to get to the city. The flight time from Kochi is about two hours. Added to this is the taxi ride time to the hotel. Unfortunately, during our visit it turned out that although it was evening, the city was completely congested and it took us almost two hours to get to our hotel. Of course, there are other ways to reach Mumbai, such as traveling by bus from one of the private carriers or by train. However, we strongly recommend you to fly by plane, although you will pay several thousand rupees per person, but the journey is definitely more comfortable. In addition to Kochi, direct flights from many other Indian cities, such as Delhi, Chennai or Bengaluru, as well as from the state of Goa are served to Mumbai.
Where to stay in Mumbai?
Residency Hotel Fort
During our visit to Mumbai, we stayed at the Residency Hotel Fort and we can recommend this place to you with a clear conscience. The hotel is located in a very good location, in the heart of the Mumbai cultural district, just a hundred meters from Victoria Terminus and within walking distance of the Gateway of India and the pedestrian street in Colaba. In addition, to our surprise, at the very beginning we received a free upgrade in the form of a completely new, well-equipped deluxe room with a large four-poster bed and a luxurious marble bathroom at a price of five thousand rupees per night. The only downside was the fact that the room was located in the house next door, so to get for breakfast, you had to walk through the court to the main building, but fortunately it was only a few steps. Breakfast at the hotel was quite varied, served in a buffet, so that everyone (whether Indian or European ;)) could find something for themselves. In addition, there was also a live cooking stand every day, where chefs at our request prepared pancakes and eggs in many different ways. However, what made this hotel stand out from the rest was undoubtedly the great service (almost five stars!), One of the best we've had the opportunity to meet during all our trips so far. All employees were extremely helpful and friendly, they served us freshly brewed tea or coffee at any time and it was obvious that they care about the well-being of their guests. If you plan to stay in Mumbai, then only at the Residency Hotel!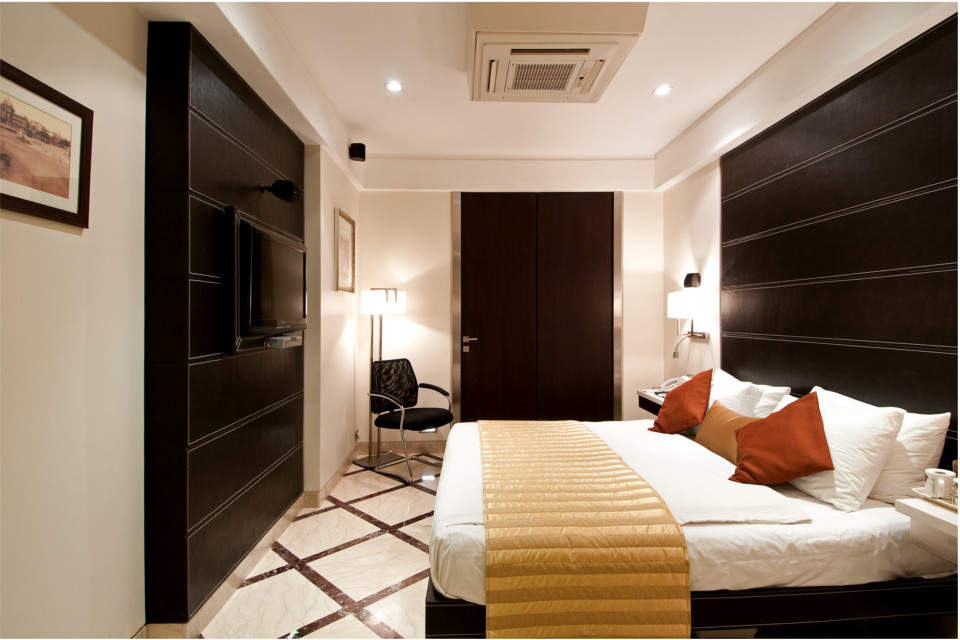 What to see in Mumbai?
Khala Goda
Chhatrapati Shivaji Terminus
One of the first places we visited in Mumbai was one of the biggest attractions of the colonial era in Mumbai, namely the famous Chhatrapati Shivaji Terminus, known at the end of the 19th century, formerly known as Victoria Station, in honor of the British queen. Although the interior of the station does not make a positive impression on us, on the contrary (it is ugly and neglected), we must admit that its monumental facade with dog-faced gargoyles is really impressive and is a real mix of several styles, with a distinct neo-Gothic predominance. It is not surprising that in 2004 this building was inscribed on the UNESCO World Heritage List. Apparently, it was from this place, several dozen years earlier, before the construction of the current station, the first Indian train set off. A place worth seeing.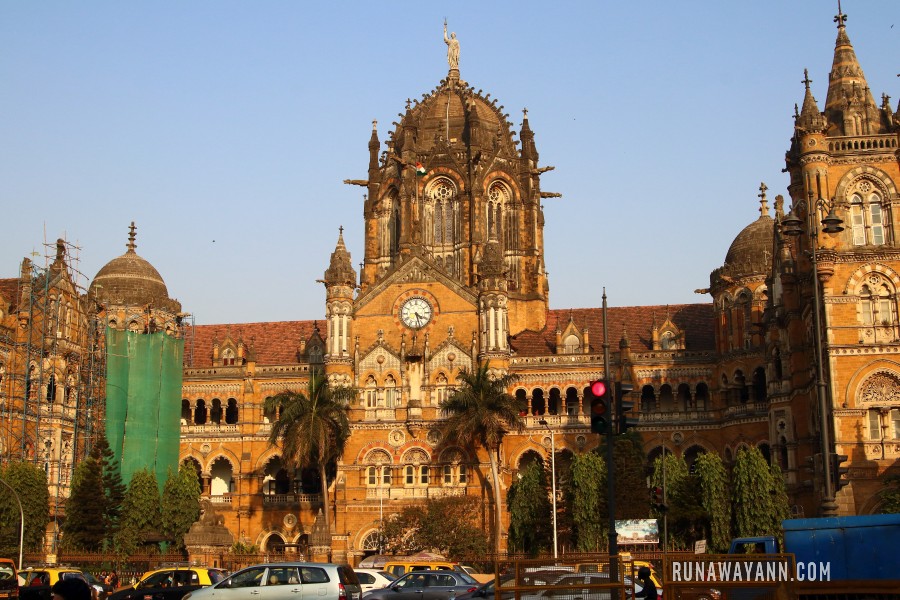 Jehangir Art Gallery
In addition to Victorian buildings, one of the city's main attractions are also numerous art galleries and museums. One of them that we managed to visit during our stay in Mumbai was the Art Gallery named Jehangir Art Gallery, in which we can admire many fascinating works of Indian contemporary art free of charge. It is also worth visiting, if only because of the views from the roof of the gallery. Unfortunately, during our visit, the rooftop cafe is closed, which, however, did not prevent us from enjoying the views 😉 The art gallery is open from 11.00 am to 7.00 pm.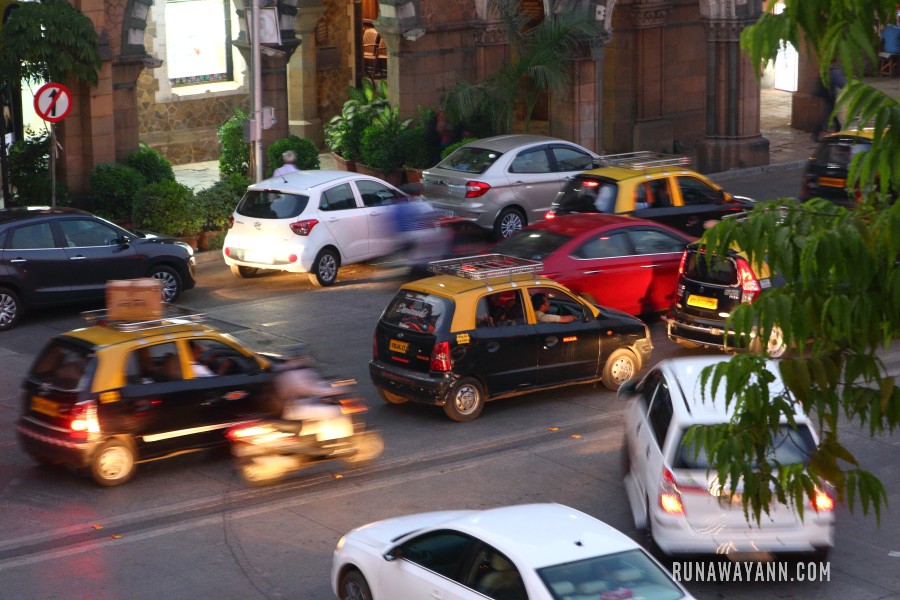 Churchgate
Marina Drive
Another popular place in Mumbai, frequented by both locals and tourists, is the seaside promenade, more than three kilometers long, stretching along one of the main streets of the city with the same name – Marina Drive. This promenade is also known as the Queen's Necklace, because viewed from above at night, thanks to street lights and its arched shape, it resembles a string of pearls. This promenade never sleeps, in the evening it seems to be even more crowded than during the day. However, despite all, it is worth taking a walk, especially in the glow of the setting sun, because then it looks definitely the best.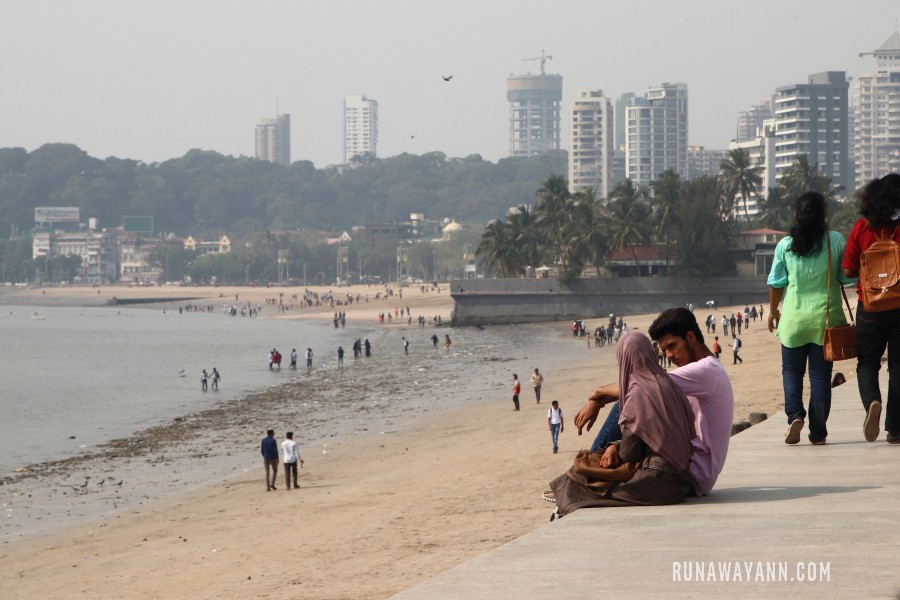 Chowpatty Beach
While in Mumbai, it is also worth going to Chowpatty Beach located at the northern end of Marine Drive. This place apparently looks the most beautiful during sunset. Unfortunately, during our visit the sky was too cloudy, which is why we had no opportunity to find out. This beach is a popular resting place among families and couples, although there is no reason to count on swimming, because the sea water is toxic. A must visit on the beach is a visit to one of the stalls serving bhelpuri, probably the most popular salty snack in the city made from puffed rice, tomatoes, onions and boiled potatoes and served with several sauces. It is worth a try!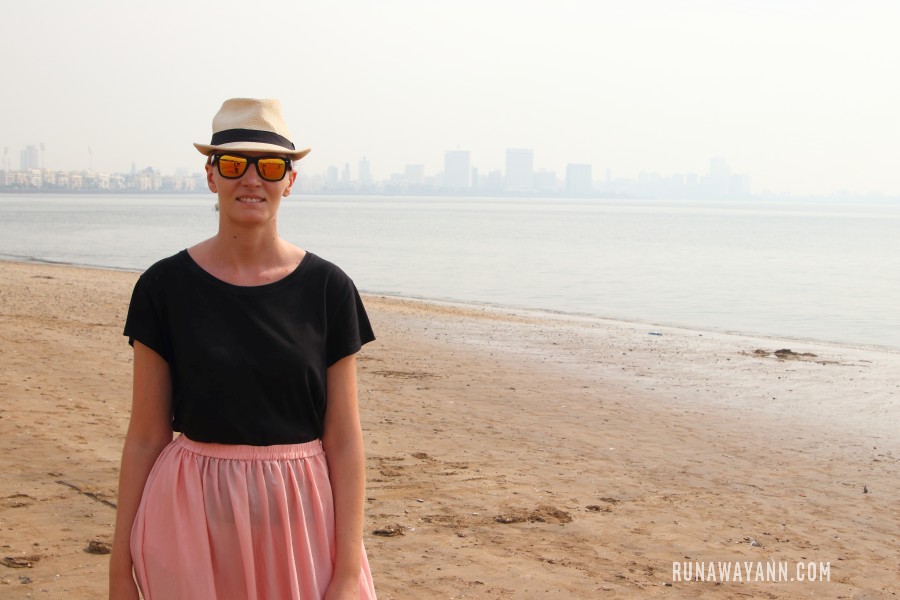 Colaba
Gateway of India
Located at the southern end, in one of the city's most tourist districts – Colaba, the Gateway of India is undoubtedly one of Mumbai's main showcase, if not all of India. This basalt arch about 30 meters high was erected in the first half of the 20th century to commemorate the visit of King George V and his wife, so it is a true symbol of conquest and colonization. Currently, it is one of the favorite meeting places of residents, sellers, photographers and tourists from around the world, as well as an ideal place to enjoy various local specialties. Unfortunately, during our visit, the Gateway of India was closed, which is why we did not have the opportunity to see how this place looks on a daily basis. However, in our opinion, the most beautiful view of the Gateway of India is the one admired from the sea from the ship during a cruise to the nearby island of Elephanta.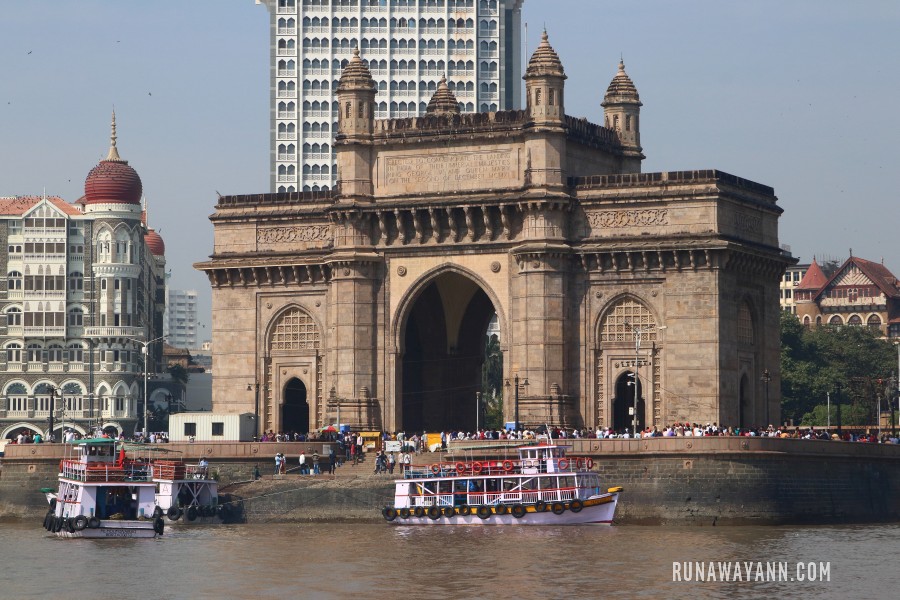 Taj Mahal Palace
Located right next to the Gateway of India, this world-famous fabulously luxurious five-star hotel is today one of the most-photographed facilities in all of India. Well, we have to admit that the Taj Mahal Palace from the sea really looks quite impressive 😉 In addition, this hotel boasts a long and interesting history. It hosted many distinguished personalities, and during the war of independence it gave shelter to many in need. Unfortunately, after the attacks in 2008, when photos of the burning hotel spread all over the world, it also became a symbol of terrorism incidentally. It is worth staying at this hotel for at least one night. Unfortunately, our budget did not allow us to do that 😉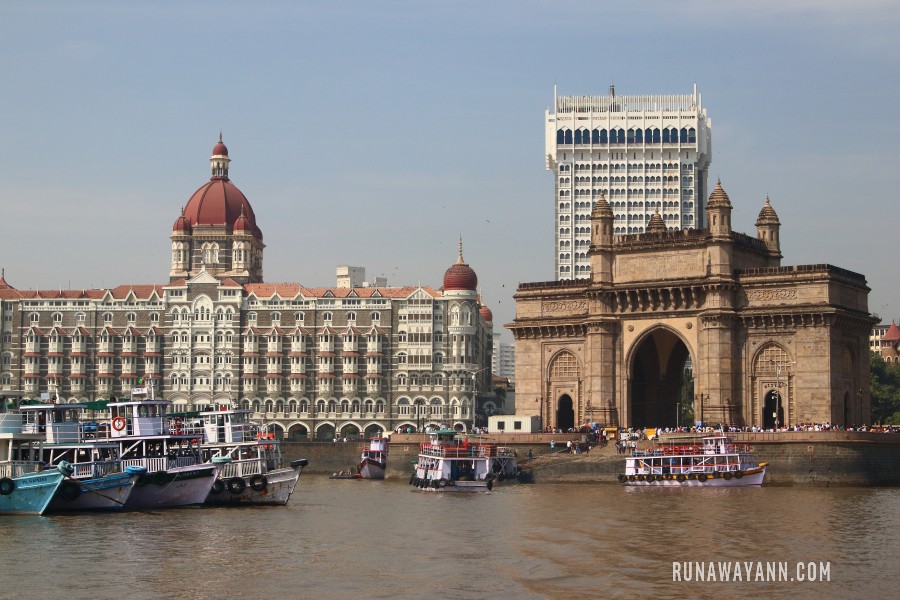 Cruise to the island of Elephanta
If, like us, after a few days you get bored of the loud and crowded center of Mumbai, it is worth going on a relaxing cruise to the nearby island of Elephanta, where there are ancient temples of Shiva carved in the rock. From the waterfront located just behind the Gateway of India, there are many ferries to the island every day (from 9.00 am to 3.30 pm). Tickets at a price of around 200 rupees can be purchased in booths on the spot, just before departure. The whole cruise lasts about an hour, it is worth taking a roofed place, because the sun can give us a toll. After arrival After swimming we will have a short walk on a concrete pier and climb the stairs surrounded by stalls with onerous tricksters. The game, however, is worth the candle, because the walk around the caves is quite pleasant. Unfortunately, you have to pay extra (250 rupees per person) for entering them. During independent sightseeing, we have the opportunity to see seven ancient caves (unfortunately some of them are almost completely destroyed) and many statues carved in rock, including a six-meter statue of the god Shiva with three faces, located in the so-called The Great Temple. You need to spend about two hours to calmly visit the entire complex. It's worth going to Elephanta if you stay longer in Mumbai because the whole trip takes about half a day.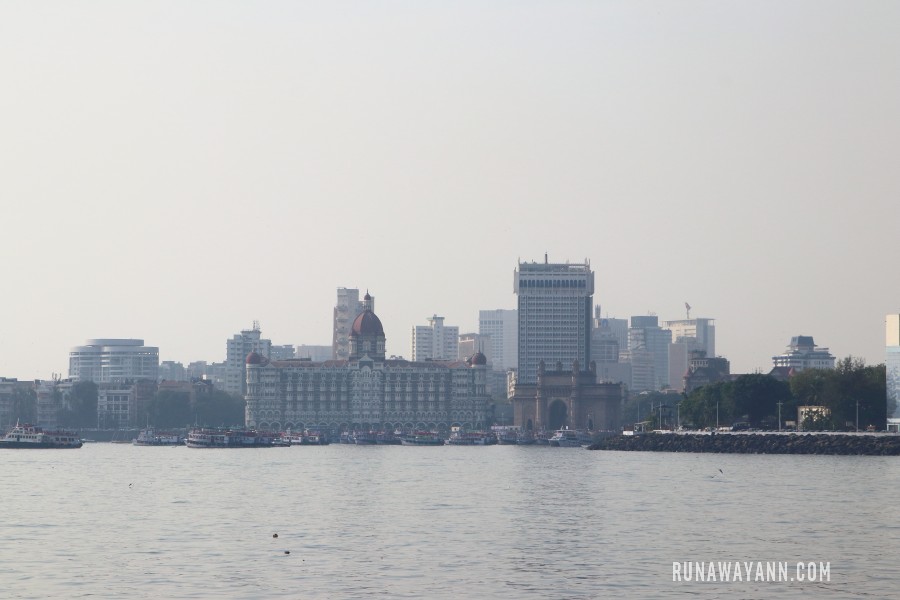 Dharavi slums tour
Mumbai is without a doubt a city of huge contrasts. Along with the richest people in the world, nearly 60% of the city's population live in extremely poor conditions in the so-called slums. One of the largest and oldest of them is Dharavi, a three-kilometer area where about one million people live, making this place one of the most densely populated areas in the world! Initially, fishermen lived here, but eventually the British began to settle here also other workers from other parts of the country, including potters from Gujarat, workers of textile factories from Uttar Pradesh, as well as Tamil leather tanners operating here to this day.
Reality Tours & Travel
We have been thinking for a long time about whether we should go to Dharavi and whether this experience will be something different from a visit to the "human zoo" in Chang Rai. In the end, however, when we accidentally came across the Reality Tours & Travel website, we decided to visit the slums in the morning with one of the local guides at a price of 900 rupees per person (if you are planning a tour to Dharavi, then only with this office, because 80% of the profit is donated to a charity that supports, among others, children's education). During the four-hour tour, overcoming the real labyrinths of narrow streets, we had the opportunity to take a close look at the lives of local residents, who, despite the huge poverty and difficult housing conditions, seem to be doing great. Nearly 15,000 small manufactories operate in the slums, and the average annual turnover is estimated at almost $ 600 million! Compared to other slums, there is also a relatively low illiteracy rate and almost 15% of children have a university degree. In addition to shops, factories and multi-faith temples, there are also hospitals and schools. One of them we had the opportunity to visit ourselves to give children the necessary accessories.
Local small businesses
In addition to school, during the tour we also visited many small enterprises, including potters, soap makers, textiles, as well as leather-cutters, where leather bags could be bought. A large proportion of Dharavi residents are also involved in the manual sorting of garbage brought here from all over Mumbai. It's amazing how every smallest waste after processing in one of the local plants finds its second use here. We could really learn a lot from the locals. You can safely venture to say that they are almost self-sufficient. We must admit that we are impressed by their hard and arduous work, done for so little money, often in conditions that have nothing to do with security principles.
If you happen to complain about your work, be sure to visit Dharavi, and we guarantee you that you will leave them with a completely different attitude and approach to life. For us, a visit to the Mumbai slums gives a lot to think about and will remain in our memory for a long time.
Of course, for obvious reasons, we couldn't take any photos while visiting the slums. Fortunately, the organizers have shared some of their own photos, which you can see below 🙂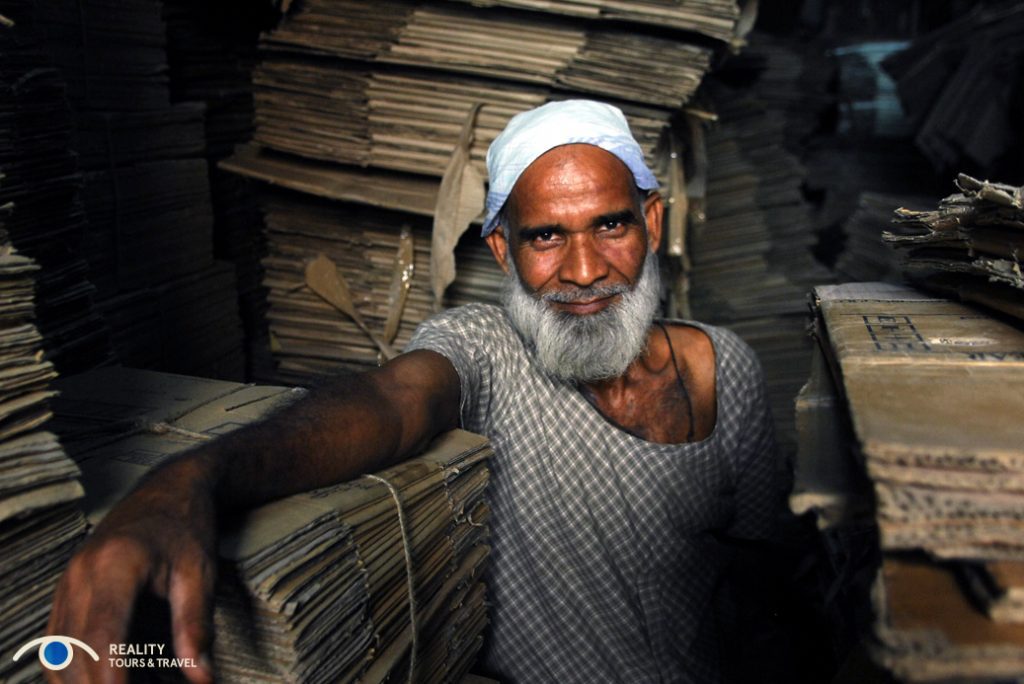 Where to eat?
Burma Burma
A great, modern and stylish restaurant located near the artistic district of Khala Goda, definitely the best of all that we had the opportunity to visit in Mumbai. You will find here delicious Burmese food at a fairly affordable (for such quality) price. It was so tasty that we were tempted by both a starter (corn puree and coconut cream with crispy paratha breads), a main course (aromatic Khowsuey soup with noodles), as well as fancy cocktails and desserts. Although it was our first experience with Burmese cuisine, we were definitely not disappointed! You must come here!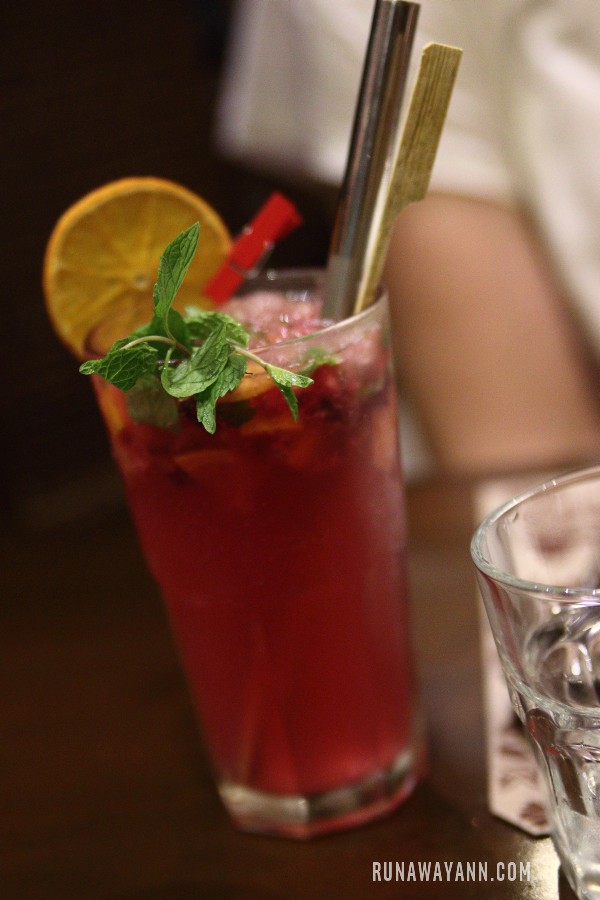 The Goose and Gridiron
Being near the famous Victoria Terminus, it is worth dropping in for dinner at The Goose and Gridiron restaurant located in a stylish tenement house. This tavern has a quiet, charming garden and from the threshold captivates us with its original design. The menu includes a wide selection of different international dishes. During our visit, we decided on a vegetable soup, an Indian variation of our favorite dish Khao soi and white fish in a lemon-mustard sauce with fresh herbs. Everything tasted very good, so we left the pub fully satisfied. We recommend to all those who have already got bored of Indian cuisine and want to eat something different.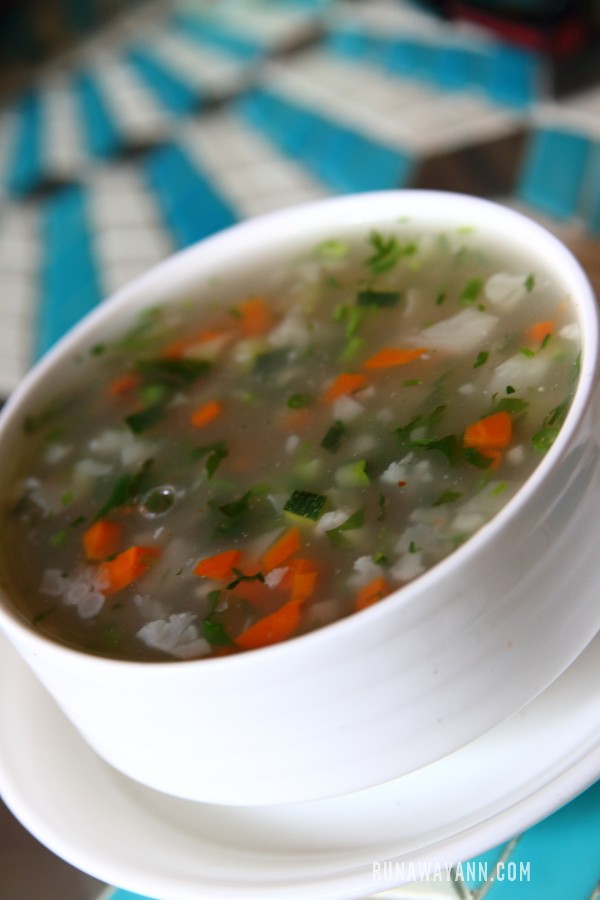 Cafe Mondegar
If you are in Colaba and want a quick, casual lunch in a European style, and by the way you want to drink a good drink, go to the old school Cafe Mondegar. This place is very popular with both locals and tourists. During our visit, the main hall is full of people, so we are seated in a smaller, cozy room at the back of the restaurant. As we were really hungry that day, we choose a large plate full of cream spaghetti for the main course. It did not match the pasta we had the opportunity to eat in Tuscany, but in the company of a glass of white wine it tasted surprisingly good 😉 The perfect place for meetings with your friends.
Revival
We went to Revival, a place with a sea view, where one of the best thali in the city is served, we went after a visit to Chowpatty Beach. We went to the restaurant hoping that we would be able to taste equally good thali that we had the opportunity to try during our stay in Palolem. Unfortunately, at the very beginning the service of the premises fell into our hands. It turned out that you can't order one thali for two, because it is served in the 'all you can eat' formula. Well, the waiters were obviously afraid that we would eat too much 😉 Although after a stormy discussion with the staff, we finally managed to order only one thali, however because of this situation we lost our appetite. Although we have to admit that the thali itself turned out to be actually quite tasty (but at the same time quite expensive, because it cost us about 500 rupees). The waiters dressed in elegant clothes kept sending us new sauces and additions, and we left the place with full bellies. Despite the unpleasant and pompous service, for lovers of thali, a must!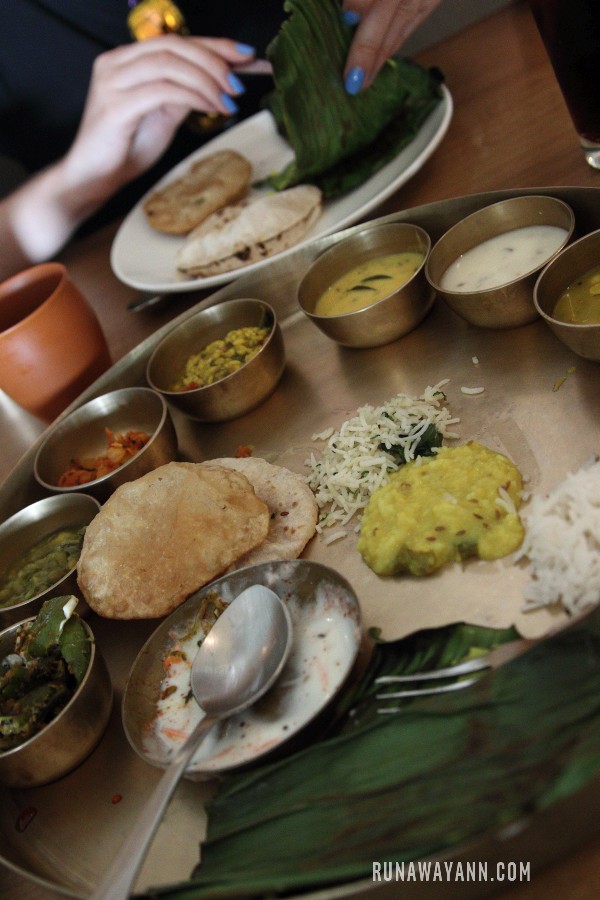 The Pantry
If you feel like delicious coffee or something sweet while exploring Mumbai, be sure to visit The Pantry bakery and cafe, located in a stylish, restored tenement house. In addition to the beautiful interior, which reminds us a little of French eateries, this place also boasts a wide selection of sandwiches, cakes, cookies and other pastries. In addition, delicious, healthy lunches and a varied breakfast are also served. And all this in the vicinity of the artistic district of Khala Goda, which only intensifies the atmosphere of this place. Although the prices are quite high for Mumbai, who could resist such delicacies? 😉 Certainly not us 😉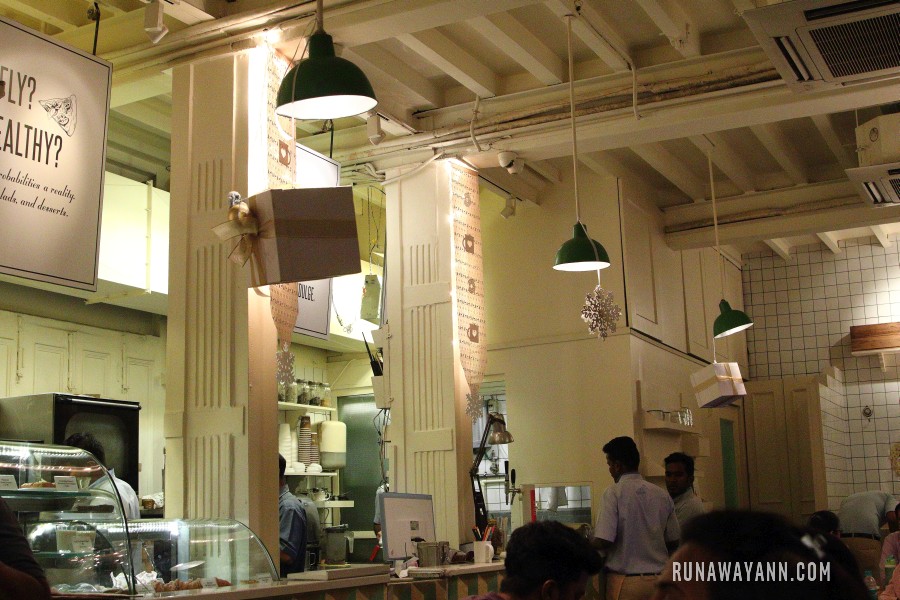 Sassy Spoon
The last restaurant we visited in Mumbai and India in general is located right next to Marina Drive, in a modern tower block, Sassy Spoon. This place literally smells new and in its menu you will find many interesting items referring to Mediterranean cuisine and modern Indian cuisine. We decided on a three-course feast in the form of baked camembert tartlets with chili preserve, Korean wings, nutty raviolli with ricotta and garlic cream, dark chocolate cakes with basil filling and red cake with cappuccino foam and raspberry caviar. All dishes taste great and despite the relatively small portions and high prices, we left the place satisfied. The perfect place to go out for a drink in the evening!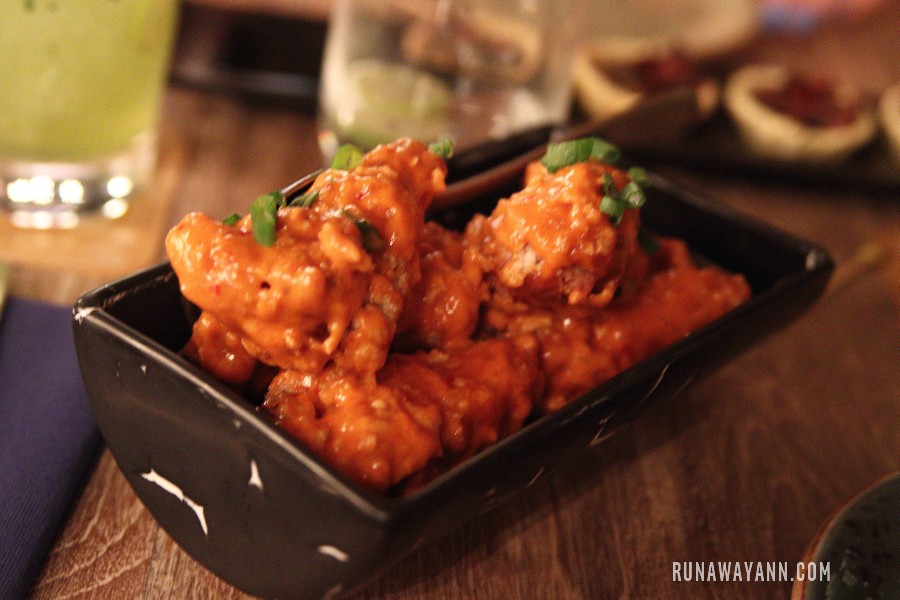 Pin it for later!