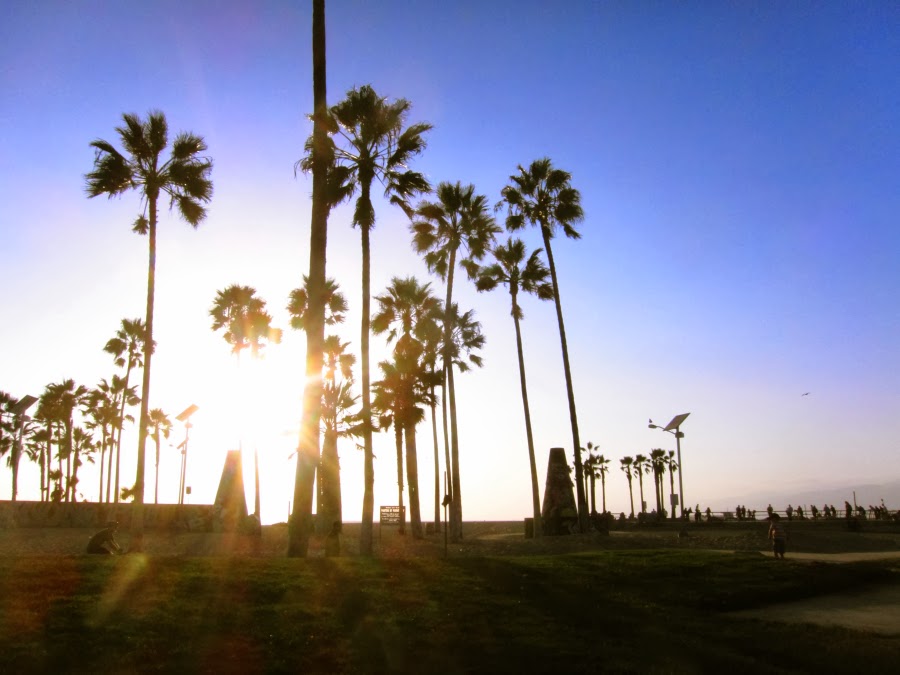 Welcome back, LA!
After a pleasant time and unforgettable moments that we had during our stay in the laid back San Diego, in front of us was a short passage to the Angeltown. Of course, the last time on a hot southern coast of California, we used, as befits a real vacationers, lounging on the beach and enjoying beautiful views of the surrounding Mission Bay.
Mission Bay, San Diego
Venice Beach, LA
After returning from the beach and check out of our hotel, we went to the north a road number 5. Despite the fact that San Diego really accounted for our taste, we could not wait to return to Los Angeles. The more that we wanted to stay in a private apartment, right on beautiful (and as it turned out very specific) the Venice Beach! And this time the location did not disappoint us, for that matter, like what we saw through the windows of our apartment, crossing the threshold. This is exactly how we imagined our last day in the USA!
Joe's Restaurant
After a few minutes of rest, we decided to go to the city as soon as possible. This afternoon, we planned a real feast for our mouth! We decided to go to the very popular and often very crowded restaurant, called the Joe's Restaurant. According to our guide, this small restaurant because of large number of guests and tasty food, in a short time has grown into quite a decent size restaurant, and the best tables are located on the charming patio, near a bit eccentric fountain. Most of restaurants in Los Angeles after the break between lunch and dinner, aren't opened until about 6 pm, so we had to wait a little longer to get something to eat. Fortunately, the Joe's Restaurant was so close to Venice Beach so it was no problem for us because at that time we could take a short walk along the seafront promenade. Among the tourist traps of different origin, we felt a little uncomfortable. The effect was intensified by the fact that every now and then some "green doctors" suggested to us their services and some African-Americans were trying to sell us some CDs with his dubious works. About equal to 18.00, we returned back to Joe, even more hungry than before. As we were the first customers, we could take the place of honor at this fountain. The waiter gave us a specially arranged for that evening menu and hesitantly asked us where we learned about their restaurant. After less than a couple of minutes, we placed orders already. A. decided to slow roast chicken breast with mashed potatoes and Aji Amarillo puree in the company of spinach, plantain , red wine and dipped in dark chocolate. J. this time chose the fish in the form of New Zealand salmon with cauliflower "couscous" and pickled grapes. For dessert A. chose the apple panna cotta with caramel sauce and sorbet, and J. – chocolate cake with candied walnuts and iced coffee . Everything tasted insanely. Welcome back, LA!